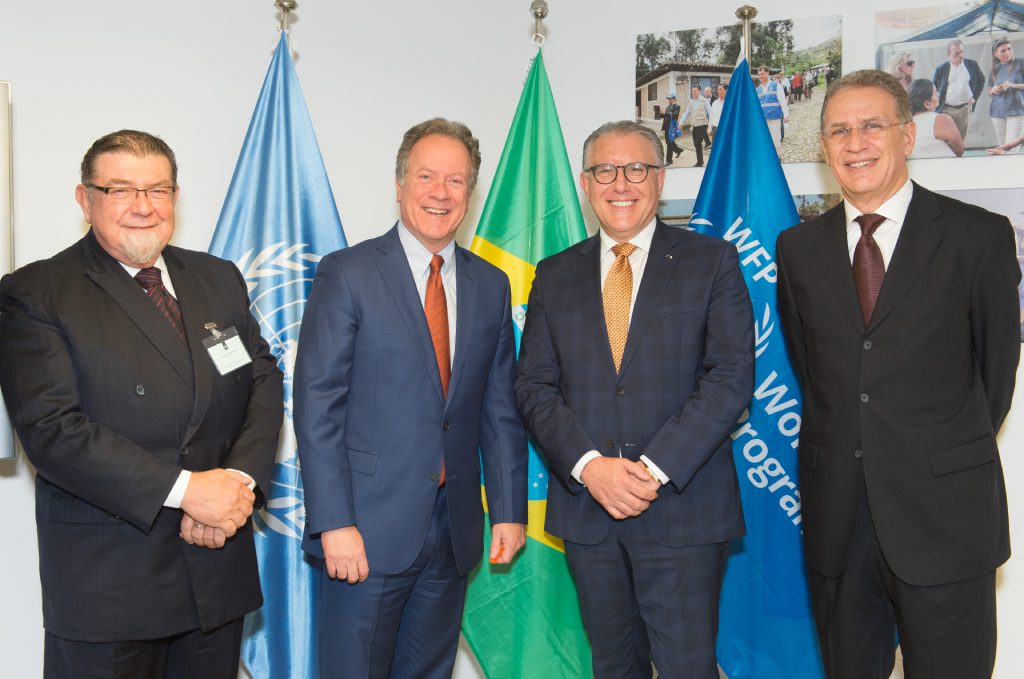 The Brazilian Cooperation Agency organized a side event during the WFP Executive Board meeting to discuss the lessons learnt from the implementation of trilateral and South-South cooperation initiatives. More specifically, the event aimed at reviewing the results achieved by the innovative Brazil-WFP partnership that resulted in the creation of the WFP Centre of Excellence against Hunger.
The side event was called "High-level dialogue on Brazil's contribution to enhancing South-South cooperation in the framework of the 2030 Agenda: the sustainable national school feeding case". It happened on 26 November, in Rome, and had the participation of WFP Executive Director, Mr. David Beasley, representatives of the Brazilian government and of the African Union, and the minister of Basic and Secondary Education of the Gambia, Ms. Claudiana Cole.
The meeting showcased the Brazilian tools, mechanisms and normative framework that allow the country to contribute to the 2030 Agenda through trilateral and South-South cooperation and presented the African Union Commission's experience to advance the school feeding agenda across the continent with support from the WFP Centre of Excellence.
"Brazil has been an absolute leader in school feeding, it has the second largest school feeding programme in the world, and that is commitment", said Mr. Beasley in his opening remarks. "We all know what happens when children receive good nutrition: better learning, better performance, which means better jobs", he said.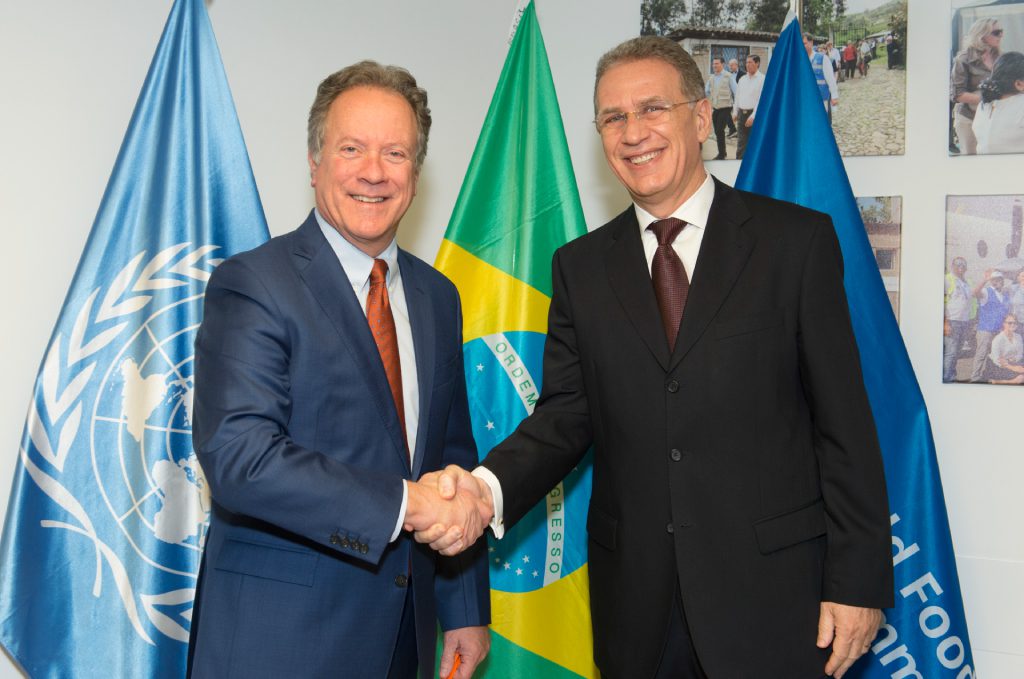 Alberto Beltrame, Brazilian minister of Social Development, explained that "Brazil has been involved in a virtuous journey towards food and nutrition security, with a system that integrates actions carried out in different levels, including civil society, and innovative, coordinated policies". Rogério Lot, Chief of Cabinet of the National Fund for the Development of Education, highlighted that "the Brazilian school feeding programme provides healthy food to 41 million students daily in over 160,000 schools". Ambassador Ruy Pereira, director of the Brazilian Cooperation Agency, informed that Brazil has a growing role in partnering with UN organizations, especially those working with multi-sectoral themes.
The minister of Basic and Secondary Education of the Gambia thanked "WFP, the government of Brazil and the WFP Centre of Excellence for their true investment in school feeding worldwide and for their commitment to South-South dialogue on school feeding". The Gambia has been receiving technical support from the WFP Centre since 2014, which, according to the minister, has improved government's capacity to implement school feeding in the country and their commitment and investment in the programme. "South-South cooperation was strategic in accessing technologies and resources, with positive impacts on children".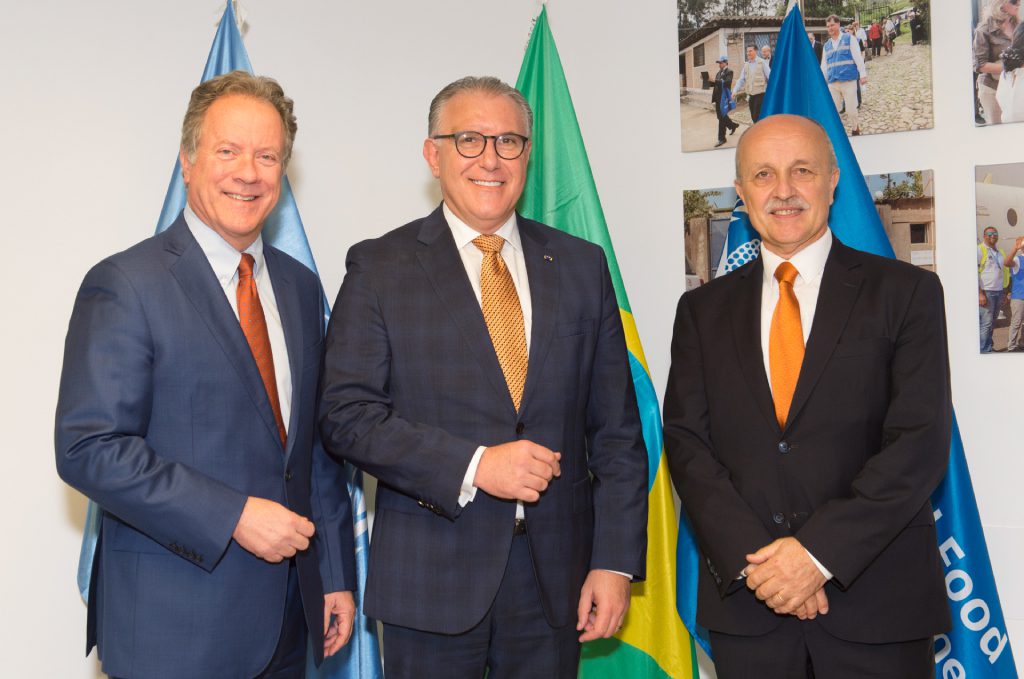 The African Union/NEPAD technical advisor to the Rome-based agencies, Dr. Laila Lokosong, stated that the work of the WFP Centre of Excellence has contributed to increasing the political commitment of African leaders with school feeding.
Daniel Balaban, director of the WFP Centre of Excellence, said, "the Brazil-WFP partnership is the foundation of our activities and a motivation to many governments to move forward in establishing their national programmes to achieve the SDGs." He explained that the WFP Centre of Excellence is a partnership that is devoted to bridge the global hunger and nutrition gap by sharing impactful knowledge, experiences, technologies, and resources, mainly related to school feeding. "We do believe that this is one of the best ways and biggest opportunities to fill this gap, as it has the great potential to reach the 73 million children going to school in need of school meals."