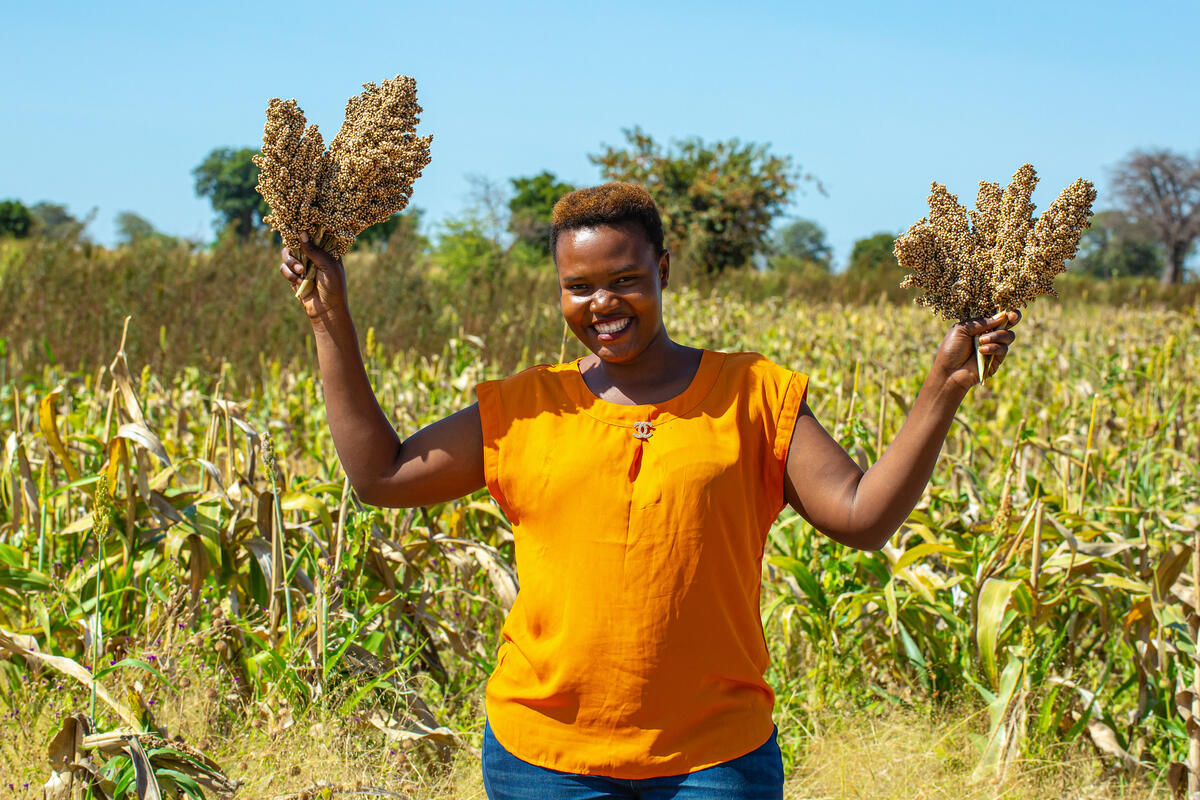 A delegation composed of technical experts from the World Food Programme (WFP) Centre of Excellence against Hunger in Brazil, the Federal University of Campina Grande and the Brazilian government will participate in a technical mission to Tanzania to support farmers and local groups through training and workshops before the start of the rainy season and before planting season for cotton and other agricultural crops. The mission is part of the Beyond Cotton project and will take place between 21 November and 1st December in the districts of Misungwi, Kwimba and Magu.
Activities include the construction of 16,000-liter cisterns in each district to capture rainwater and training for the use of the equipment; workshops for the use of harvesting machinery; workshops on vegetable gardens, home gardens and crops that can be planted in association with cotton; training in food and nutrition security; and workshops on water storage and contamination prevention.
"Cisterns are a Brazilian technology, developed by farmers in the Brazilian hinterlands. Therefore, the idea is to develop activities that enable farmers to create minimal structures locally to be able to produce a greater diversity of food," explained Joelcio Carvalho, Project Manager at the WFP Centre of Excellence. "With the activities, we hope to continue offering support to farmers so that they can improve the food and nutritional security of their families by strengthening the production and sale of cotton and other food crops," he added.
Beyond Cotton is a joint initiative of the WFP Centre of Excellence and the Brazilian Government, through the Brazilian Cooperation Agency (ABC) and the Federal University of Campina Grande (UFCG), with the financial support of the Brazilian Cotton Institute (IBA). On the Tanzanian side, it has the partnership of the Tanzania World Food Programme office and the Ministry of Agriculture (MoA), through the participation of the Tanzanian Agricultural Research Institute (TARI), and the Tanzania Cotton Council (TCB). Learn more.