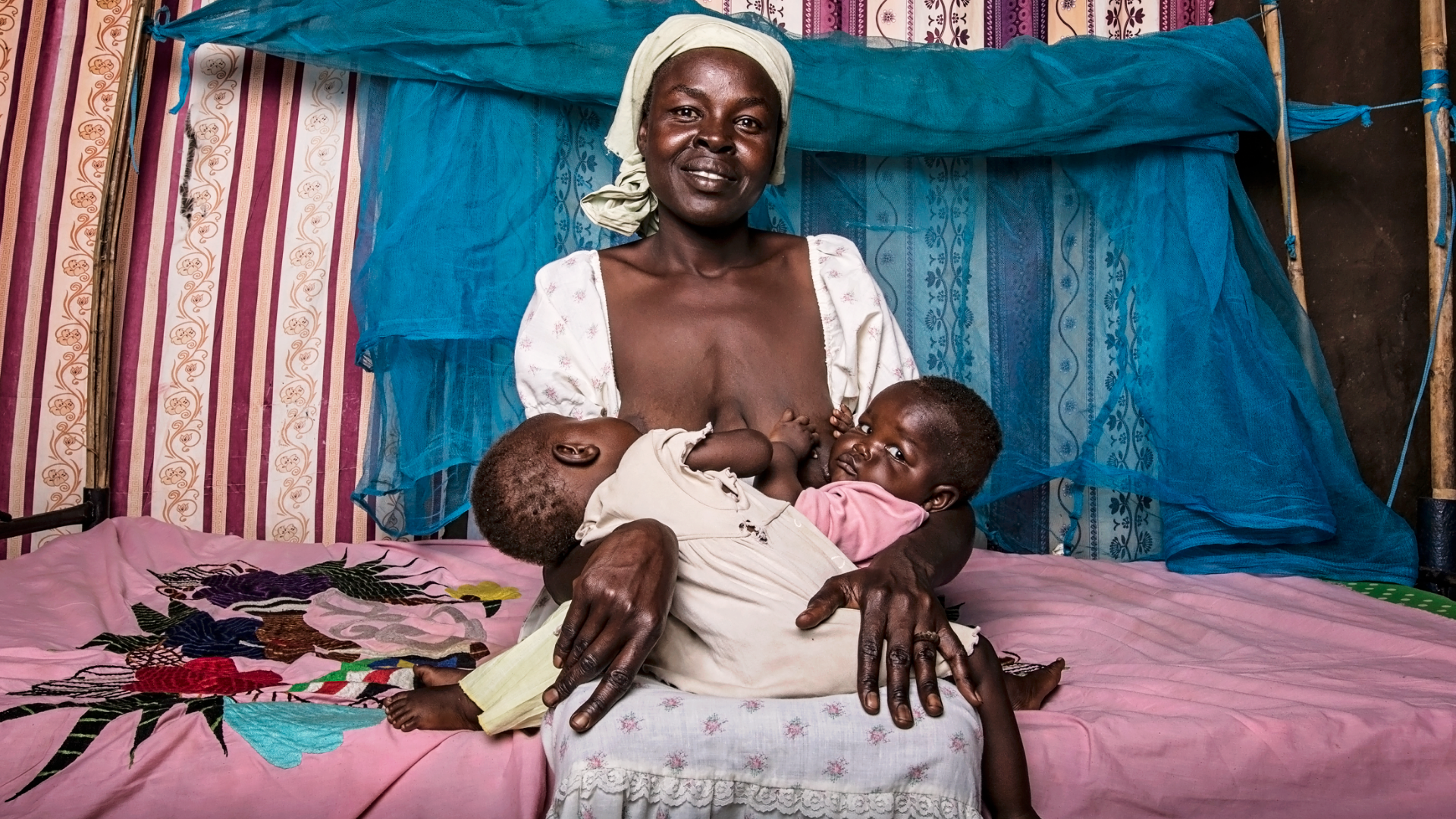 The World Food Programme's 2021 World Breastfeeding Week focuses on how breastfeeding contributes to the survival, health and wellbeing of all children, and the imperative to protect breastfeeding worldwide. The global theme this year – "Protect Breastfeeding: A Shared Responsibility" – provides a space to identify opportunities and mobilize new stakeholders, sectors and actions that build an enabling environment to promote breastfeeding. The campaign launched on August 1st to highlight the importance of protecting, promoting, and supporting of breastfeeding. It also presents an opportunity to promote it as a key component of WFP's broad multi-factorial approach to prevent and manage malnutrition in children under 2 years of age.
The Nurture the Future project, a partnership between the WFP Centre of Excellence against Hunger Brazil, the Brazilian Ministry of Health and the Brazilian Cooperation Agency, encourages mothers to initiate breastfeeding within the first hour of birth, breastfeed their infants during the first six months, and continuously breastfeed up to two years and beyond to guarantee an early start with good nutrition. It is also regarded as a great tool to help children lead a long and healthy life. Good nutrition drives human capital, lifts families out of poverty, paves the way for a more sustainable future and breastfeeding is the first step for that to happen.
The World Food Programme, the World Health Organisation, UNICEF and the wider nutrition community confirms that breastfeeding is the best source of nourishment for infants and young children and a proven lifesaving strategy that helps protect children against many common childhood illnesses such as diarrhoea and pneumonia. It is well established that breastfed children perform better on intelligence tests, are less likely to be obese or overweight and are less prone to non-communicable diseases later in life. Increasing breastfeeding to near-universal levels globally could save more than 820,000 lives and prevent an additional 20,000 cases of breast cancer in women each year.
Follow us on social media to find out more about the campaign: