WFP Centre of Excellence Brazil Virtual Exchanges: Remoto Support to Countries
Since 2011, the WFP Centre of Excellence against Hunger Brazil has been engaging, either onsite and/or remote, in technical assistance and capacity strengthening in development contexts for Africa, Asia, and Latin America. The WFP Strategic Plan 2017-2021 and Agenda 2030 provide the WFP CoE with an opportunity to strengthen its remote assistance's conceptual and operational framework to further contribute to national SDG2 efforts and results.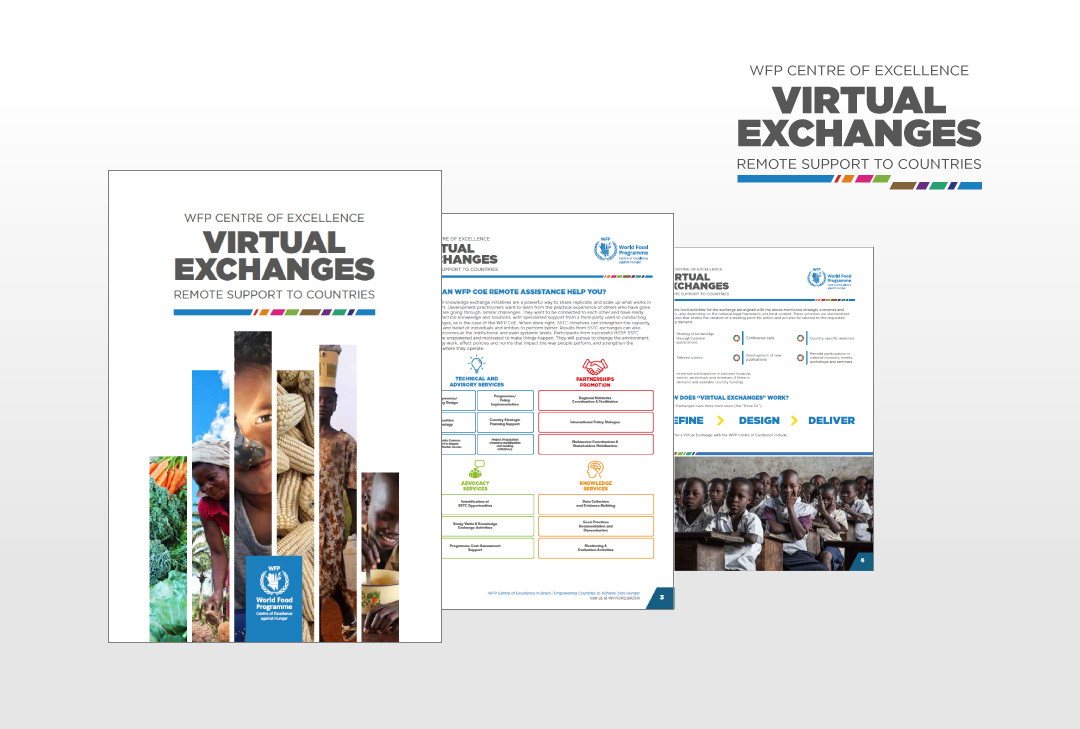 This document provides partners with a summary, rationale, and framework of WFP CoE's Virtual Exchanges, a remote assistance concept for SDG2 solutions, with focus on school feeding programmes. The methodology is consistent with the demand-driven approach of the Centre and it will support countries to engage in South-South cooperation within a broader programmatic and development context by: working with partner countries to identify the challenges to the strengthening of national programmes and defining a combination of technical assistance instruments and activities to overcoming the given challenge that will be implement in an adaptive and learning-focused manner.
Click here to download the publication