The WFP Centre of Excellence against Hunger Brazil supported the Brazilian government in the process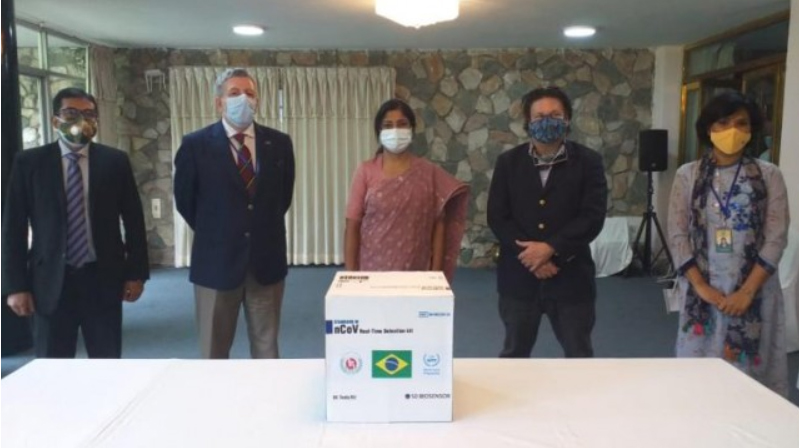 The government of Brazil donated US$ 50,000 to the government of Bangladesh to assist the country in the fight against the national emergency caused by COVID-19. With the donation, 3,000 test kits for detecting the disease were purchased and delivered to the Ministry of Foreign Affairs in a symbolic ceremony on July 23rd.
The Brazilian donation was coordinated by the Brazilian Cooperation Agency (ABC), of the Ministry of Foreign Affairs (MRE), and had the support of the WFP Centre of Excellence Against Hunger in Brasília, which transferred the funds for the purchase of the material.