The WFP Centre of Excellence Brazil assisted with the operation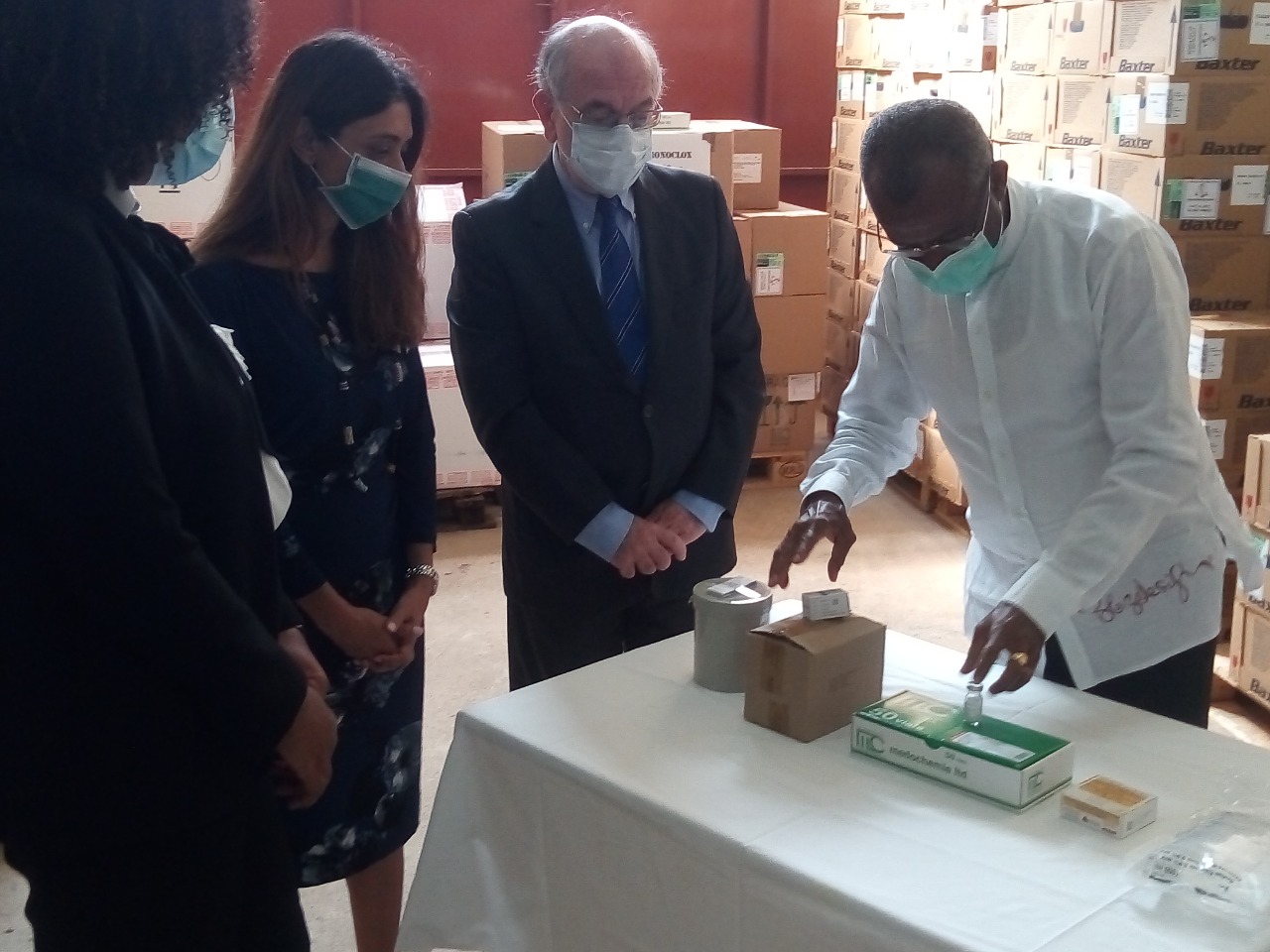 The Brazilian government made a humanitarian donation to São Tomé and Príncipe (STP) worth US$50,000 to assist in efforts to combat the new coronavirus (COVID-19) pandemic. The donation was made through the WFP Centre of Excellence Against Hunger in Brasília, which carried out the transfer of resources to the WFP office in STP for the purchase of medicines and hospital supplies.
A ceremony for the symbolic delivery of the materials was held on June 25th in São Tomé, the country's capital. The event was attended by the Minister of Health, Edgar Neves, the United Nations Resident Coordinator in STP, Zahira Virani, the Interim Representative of the WFP in STP, Edna Peres, and the Coordinator of the United Nations Human Settlements Program UN-Habitat, Cesaltino Fernandes.
The Health Minister of STP, Edgar Neves, thanked the Brazilian government on behalf of his government, and stressed that the initiative was carried out despite the current difficulties of combating the pandemic in Brazil.
The Brazilian Ambassador in STP, Vilmar Rogeiro Coutinho Junior, spoke about the fraternal relationship between Brazil and STP and highlighted all the help received in the process. "I am grateful for the help received from the UN system and the WFP, as well as from the NGO Médecins Sans Frontières, which helped with the purchase of donated medicines and their transport to STP," he said.