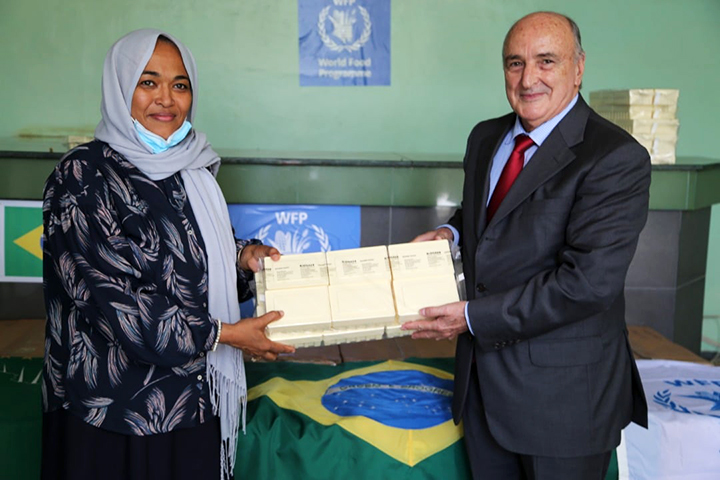 On October 6th, at the headquarters of the National Public Health Laboratory of Sudan, in Khartoum, a ceremony marked the delivery of COVID-19 tests, with a view to strengthening Sudanese efforts to combat the new coronavirus pandemic.
The items were acquired with funds donated by the Brazilian Cooperation Agency (ABC), from the Ministry of Foreign Affairs (MRE) to the African Union, on a humanitarian basis. The US$ 250,000 donation was made through the World Food Programme (WFP) and the money was used to purchase those kits for use in public hospitals in Sudanese provinces.
The ceremony was attended by the Ambassador of Brazil in Khartoum, Patrícia Oliveira Lima; the African Union Representative in Khartoum, Ambassador Mohammed Belaiche; the Director-General of the National Public Health Laboratory, Dr. Shahinaz Badri; and the WFP Representative in Khartoum, Hammed Nuro.