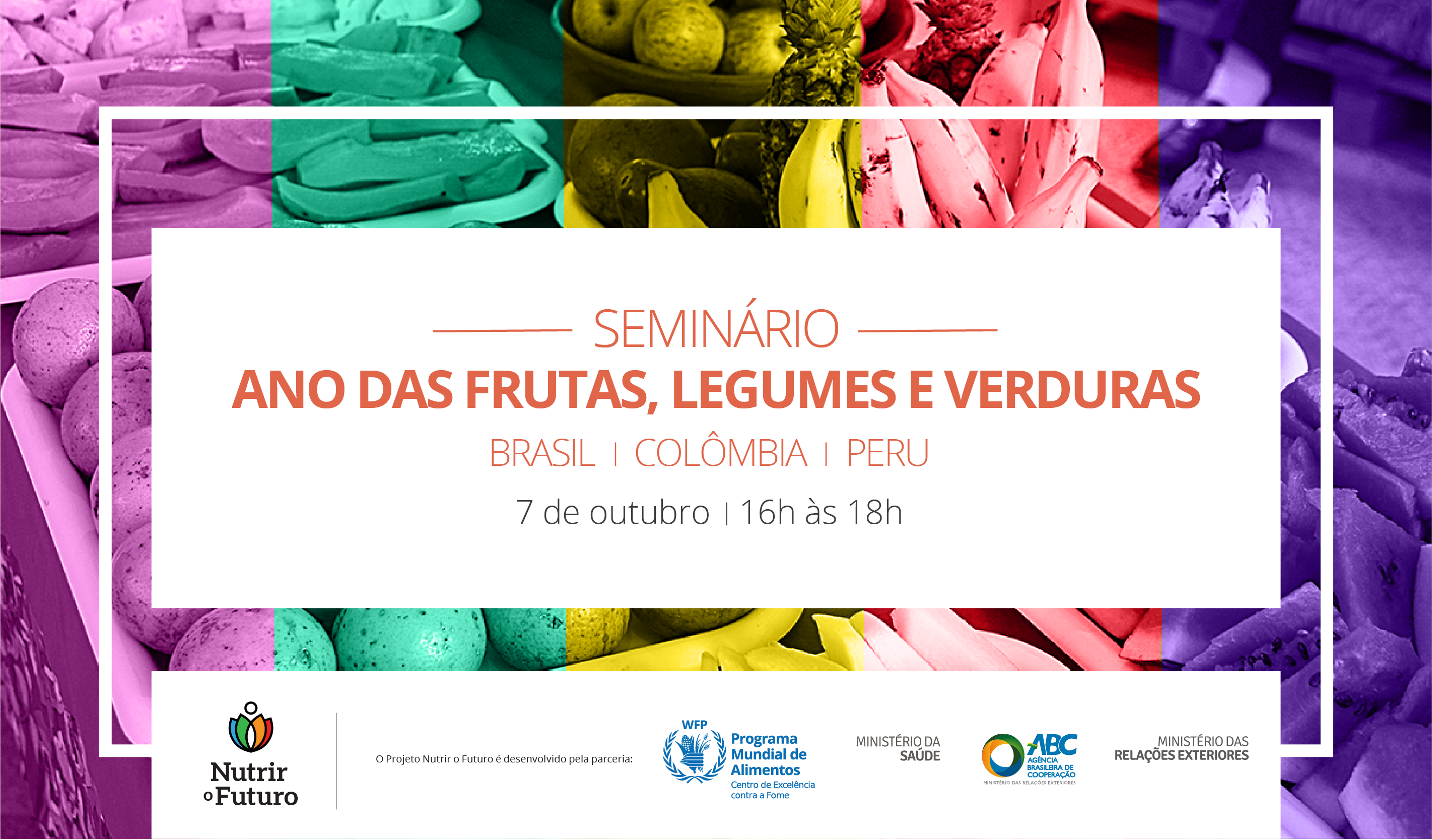 On Thursday, October 7, Brazil, Colombia and Peru will participate in an online seminar to discuss the agenda for the International Year of Fruits and Vegetables, as part of the Nurture the Future project. The event, which will take place from 4pm to 6pm (Brasília time), will bring together experts, and government and WFP officials from the three countries to share experiences and work on a joint agenda. The program also includes the participation of the FAO office for Latin America and the Caribbean, which will address regional challenges for the consumption of these foods.
The inclusion of production, supply and consumption of fruits and vegetables in a strategy to encourage information networks serve as support so countries can reach the final objective of the Nurture the Future project, which is the implementation of policies capable of reversing the multiple burden of malnutrition, especially childhood obesity. Encouraging the consumption of these foods is essential for promoting adequate and healthy eating, with greater diversity in food consumption, which plays an important role in preventing chronic non-communicable diseases and all forms of malnutrition.
The event is an initiative of the WFP Centre of Excellence against Hunger in Brazil, in partnership with the Brazilian Cooperation Agency and the Ministry of Health of Brazil and will be translated into Portuguese and Spanish. You can access the event vis this link.