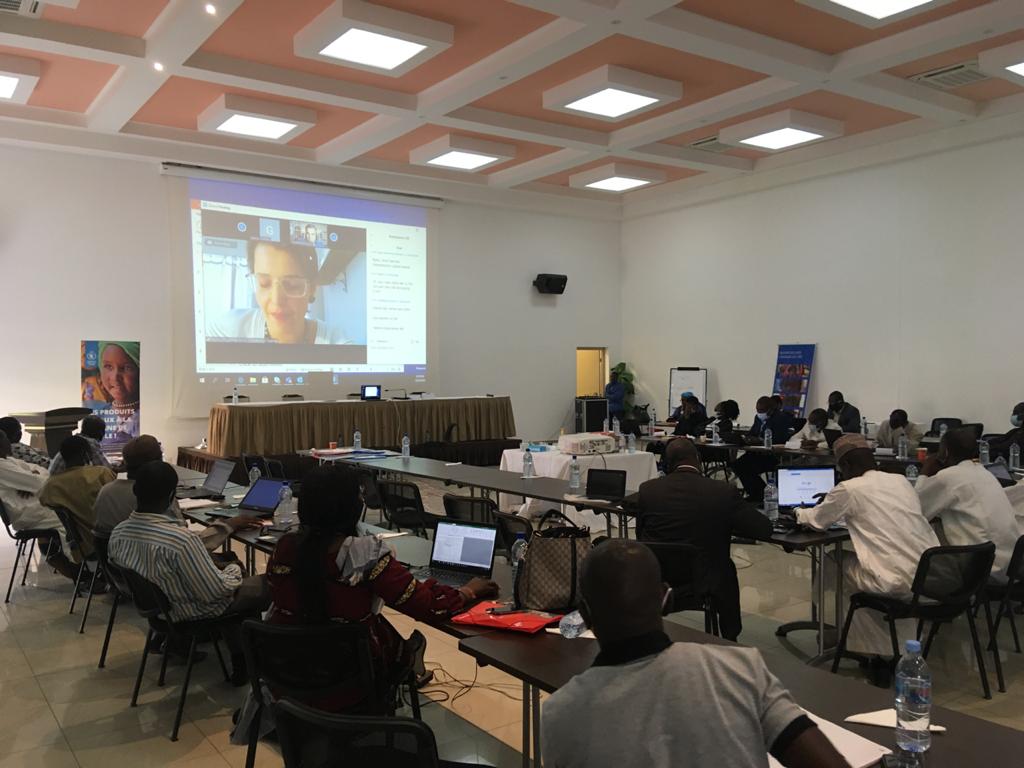 On Wednesday, December 9th, representatives from the Brazilian government and the WFP Centre of Excellence against Hunger Brazil participated in an online workshop organised by WFP Chad and the Regional Centre of Excellence Against Hunger and Malnutrition (CERFAM) in Côte D'Ivoire to present good practices in home-grown school feeding to the government of Chad. The workshop took place on December 9th and 10th with the goal of showcasing an overview of home-grown school feeding in the country, discussing best practices in connecting school meals and agriculture, and creating a plan of local purchases for the school feeding programme in Chad for the next five years.
Daniel Balaban, Director of the WFP Centre of Excellence Against Hunger in Brazil, opened the panel on worldwide and regional perspectives about home-grown school feeding. In his presentation, he discussed the importance of social protection networks and long-term school feeding initiatives. "WFP in Brazil has been monitoring the increasing importance of school feeding, especially in Africa, and we are grateful for having supported the development of these programmes in many countries such as Benin, Kenya, Gambia, Côte D'Ivoire, Mozambique and Burundi", said Daniel Balaban.
The Director highlighted that the COVID-19 pandemic imposed unprecedented challenges to countries, which reinforced the importance of remote work approaches, such as the Virtual Exchanges methodology the Centre of Excellence in Brazil uses. He also brought up the importance of the partnership with the Brazilian government. Next, Bruno Costa e Silva, chief of the National School Feeding Programme (PNAE) division, presented the Brazilian programme managed by the National Fund for the Development of Education (FNDE).
Bruno presented an overview of school feeding in the country, highlighting how the Brazilian programme purchases from smallholder farmers and the benefits this practice entails – especially for vulnerable communities, indigenous peoples and Quilombolas. He brought attention to the institutional and operational adjustments necessary to deliver school feeding during the COVID-19 pandemic. As a specialist in programme and project management, Bruno explained that the national school feeding law was changed to allow more flexibility to food distribution to families even with all schools closed. PNAE is present in all Brazilian states and reaches more than 40 million students enrolled in over 150,000 public schools.
Paola Barbieri, from the Brazilian Cooperation Agency (ABC), also took part in the event. Besides the welcoming speech, ABC also provided French-Portuguese translation services. Representatives from other international organizations, such as UNICEF, UNESCO, UNFPA, and Global Child Nutrition Foundation (GCNF), also participated in the workshop.