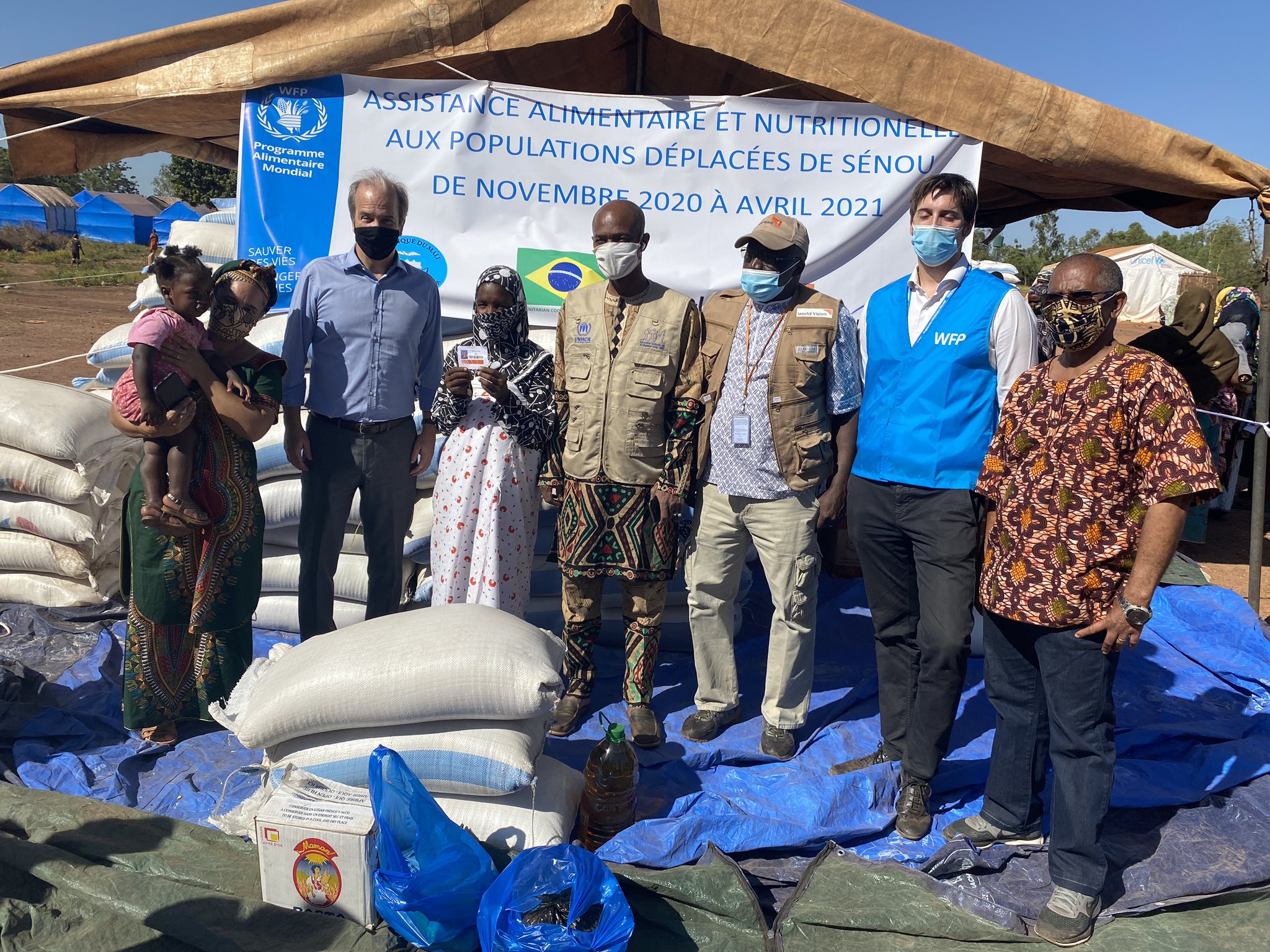 Source and photo: Embassy of Brazil in Bamako
The government of Brazil made a humanitarian donation of US$ 50,000 for the acquisition of food destined for the Senou refugee camp, located in Bamako, the capital of Mali. The first delivery of food acquired with the Brazilian donation was finalised on 13th of November and benefitted 1,200 refugees.
The initiative was coordinated by the Brazilian Cooperation Agency (ABC), from the Ministry of Foreign Affairs (MRE), with the support of the WFP Centre of Excellence against Hunger in Brazil. The donation was implemented by the Brazilian Embassy in Bamako.