The Brazilian Ministry of Health, in partnership with the Pan American Health Organization (PAHO) and the UN Food and Agriculture Organization (FAO), held a meeting to launch two Action Networks within the framework of the United Nations Decade of Action on Nutrition.
The event took place on 3 and 4 May at the PAHO headquarters in Brasilia. Representatives of the Brazilian government, United Nations agencies and nine Latin American and Caribbean countries discussed the establishment of the Network on diffusion of Food Guides based on the level of food processing and the Network on strategies for reducing sodium consumption for prevention and control of cardiovascular diseases.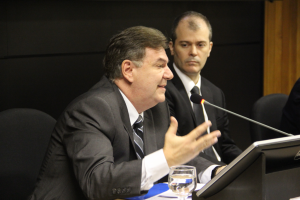 Brazil is committed to improving the quality of food for populations and promoting sustainable food systems. In October 2017, the country announced its commitments to the Nutrition Decade. As part of these commitments, Brazil has set out to lead five action networks, with priority action in the Americas:
– Network for the promotion of Food Guides based on the level of food processing to prevent obesity and reduce chronic diseases;
– Network for reduction of sodium consumption for prevention and control of cardiovascular diseases;
– Network of governance in Food and Nutrition Security;
– Network on public food procurement from smallholder agriculture; and
– Network on sustainable school feeding.
Action networks are coalitions of countries that should promote the creation and strengthening of policies and legislation, foster technical cooperation initiatives and share good practices on specific themes. The goal of these networks is to be catalysts for the fulfillment of the objectives of each country within the scope of the Nutrition Decade.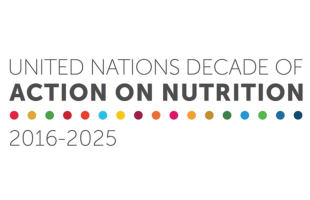 At the opening of the event in Brasilia, Joaquín Molina, PAHO's representative in Brazil, highlighted that nutrition clearly appears in six of the 17 Sustainable Development Goals. "Malnutrition in all its forms affects all countries, and different forms of malnutrition, such as hunger and obesity, coexist within the same countries," he said.
Daniel Balaban, director of the Centre of Excellence against Hunger and representative of the World Food Programme in Brazil, stressed that "nutrition is currently the most important public health issue to be discussed by the world." According to Balaban, the resources spent to combat the diseases caused by malnutrition should be used to promote adequate nutrition. "The Brazilian Food Guide is an example for many countries around the world because it clearly shows which foods are beneficial and which are harmful to our health and what we need to do to have a healthy diet."
Alan Bojanic, FAO's representative in Brazil, said that "it is important to bring the work to territories where groups vulnerable to malnutrition live". He recalled that the Nutrition Decade began in 2016 and that therefore we still have eight years to work, but the goals we must achieve are quite ambitious.