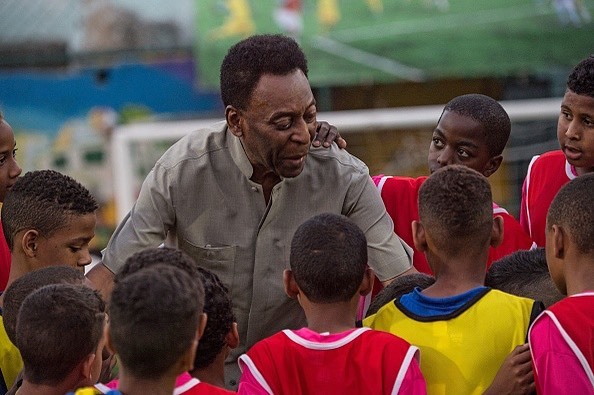 It is with great sadness that we received the news of the death of Edson Arantes do Nascimento, better known as Pelé, the King of Football. Brazil has lost not only its greatest idol and name in sports, but also a great humanitarian. Pelé dedicated his life and used his influence as a player to help those most in need and contributed to important global issues such as environmental preservation and social development.
In 2022, Pelé became a supporter of the World Food Programme (WFP) Centre of Excellence against Hunger in Brazil. We will be forever grateful for his support in taking forward the message of the importance of healthy and adequate nutrition in childhood to save and change lives.
His partnership with us has helped inspire thousands of people from all over the world to get involved with the cause and learn about the work of the Centre of Excellence and the solutions we have created at the World Food Programme to eradicate hunger.
On and off the field, Pelé played many important roles in the history of Brazil and the world and his great achievements will not be forgotten. There is no greater sorrow than to have to say goodbye to those we love and we wish his family and friends comfort in this time of grief.