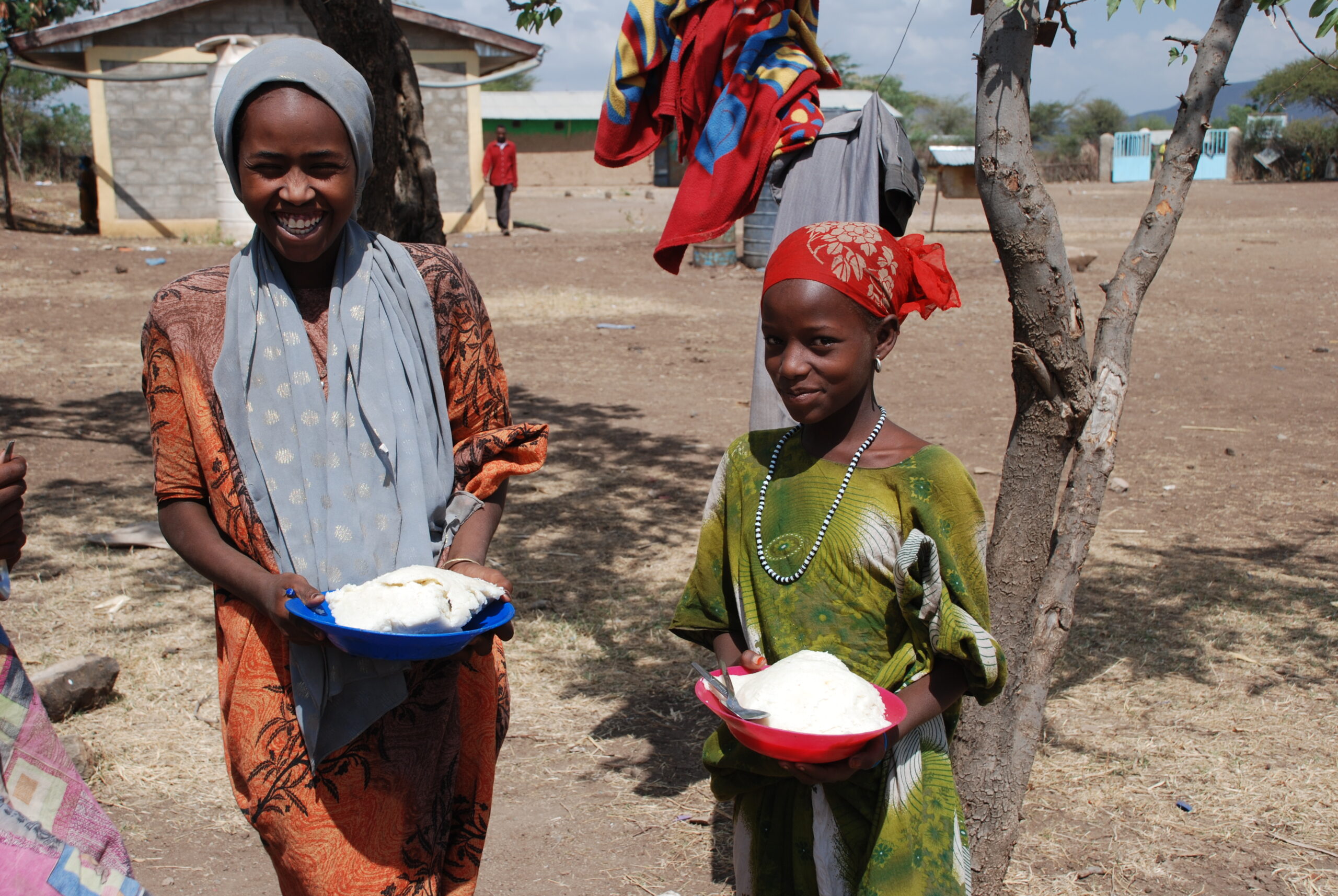 The WFP Centre of Excellence against Hunger Brazil, in partnership with the Brazilian Cooperation Agency and the National Fund for Education Development, will welcome an Ethiopian delegation in Brasília for a field visit from 6 June to 10 June. The incoming delegation is composed by representatives of the Ethiopian government from the Ministry of Agriculture and partner NGO Save the Children, which is involved in the implementation of school feeding programmes in the country.
The government of Ethiopia is currently committed to transforming the country's agriculture sector, namely its approaches to school feeding, through adequate policies and programmes. With a view to eliminate hunger and malnutrition, it expects to accelerate commercialization, establish stable networks for farmers and strengthen cooperatives. The field visit will therefore provide a unique opportunity for the Ethiopian authorities to see examples of the Brazilian experience with school feeding, especially when it comes to nutrition-sensitive initiatives and agricultural development.
This will be the third stage of a technical exchange initiative which started in early May as part of the "Virtual Study Visit: Brazil". The first session took place online on 4 May and was attended by 73 participants from WFP Ethiopia, the Ethiopian government at the national and regional levels, as well as partners from Save the Children. In the second session, which took place online on 12 May, participants from both countries were able to share experiences, ask and answer questions and prepare for the field visit taking place this coming week.
The agenda in Brasília will be composed of high-level discussion sessions with the participation of key Brazilian institutions, including the Brazilian Ministries of Agriculture, Education and Foreign Relations, as well the Brazilian Food Supply Company (Conab) and a local Rural Assistance Company. The delegation will also visit local agricultural cooperatives, food banks, schools, and more. In addition, the WFP Centre of Excellence will facilitate technical discussions and a strategic planning session at the end of the visit.
Learn more about the "Virtual Study Visit: Brazil" and request a virtual visit here.