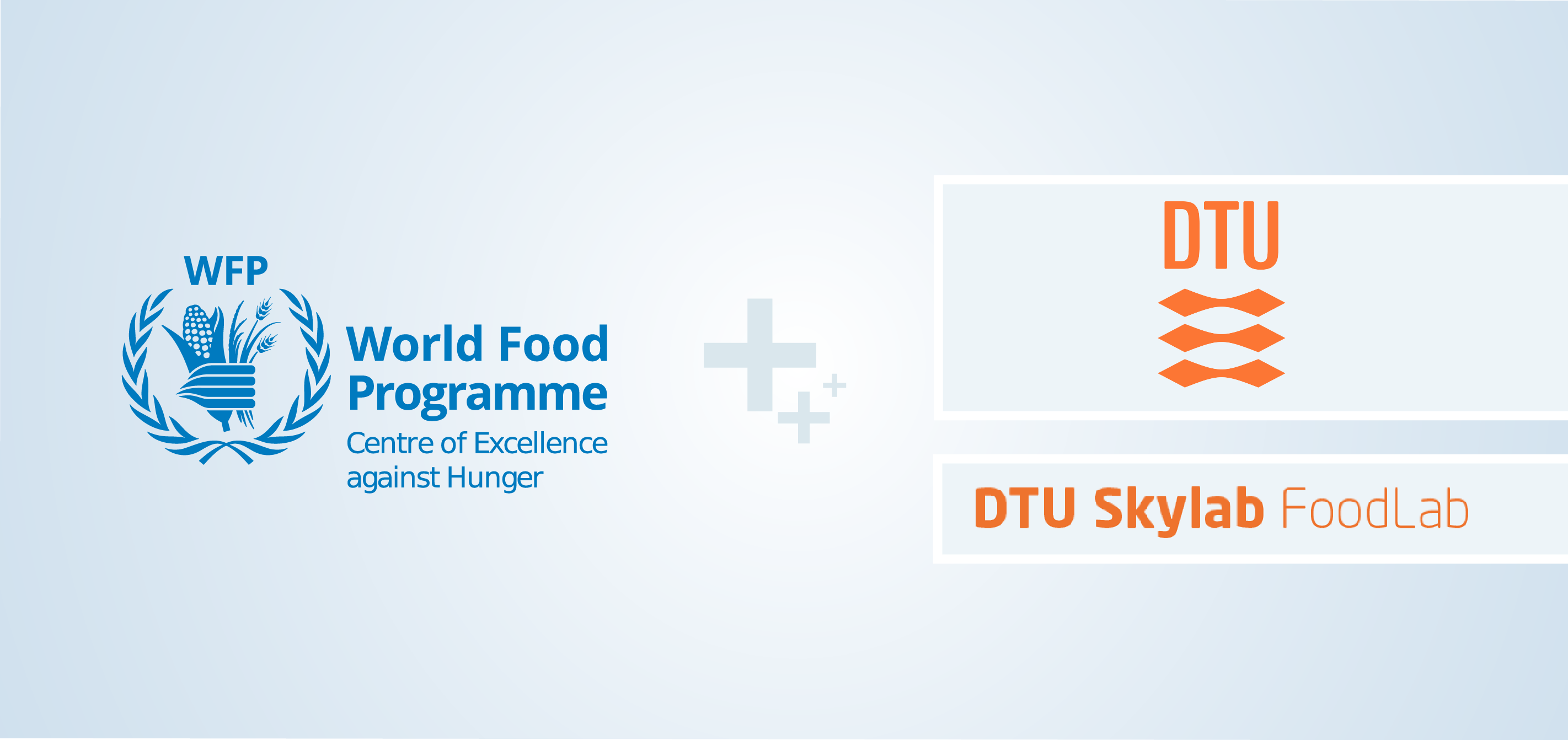 The WFP Centre of Excellence against Hunger Brazil and the Technical University of Denmark (DTU) are pleased to announce that they will be joining forces to create smart solutions to fight hunger and malnutrition. The partnership's main objective is to combine WFP's long-term experience in assisting countries with their food security programs and DTU's expertise in translating research into technical solutions for real world problems.
The MoU was signed between the WFP Centre of Excellence in Brazil and DTU Skylab FoodLab, the food systems change laboratory of DTU´s innovation Hub. Over the coming years, both institutions will work together to produce knowledge, research, innovation and tools that respond to concrete issues in countries assisted by the Centre of Excellence. Joint initiatives will be designed to create relevant impact on school feeding programs, food and nutrition security of vulnerable populations, food systems and supply chains, as well as rural development.
The first activities of the partnership will be to develop technical documents and joint publications that address the topics above. The institutions will also engage students in research activities focusing on food system change, innovation and social design. The results of these initial steps should provide important subsidies for WFP Centre of Excellence's assistance to partner countries.
"We believe that this partnership with a renowned academic institution such as DTU has the potential to really boost our Virtual Exchanges portfolio and, consequently, help many of the countries we work with," said Daniel Balaban, Director of the WFP Centre of Excellence against Hunger. "By combining our field knowledge with Foodlab's problem-solving skills, the material that we produce together will be used in advisory processes with WFP offices and governments that are looking for solutions to improve very concrete issues such as food preservation and processing. And these solutions can have a big impact on the school feeding supply chain,"Daniel Balaban added.
"I am delighted to see this new collaboration between the DTU Skylab FoodLab and the World Food Programme Centre of Excellence Against Hunger. Together, we can develop solutions to the important Sustainable Development Goal on ending hunger around the world," said Christine Nellemann, Director of the DTU National Food Institute.
"We are thrilled to join forces with leading experts in the fight against hunger. This partnership will allow our students, researchers and startups to participate in cross-disciplinary projects with a strong societal impact. DTU Skylab FoodLab will provide technical support and prototyping facilities for conducting research and developing new food products and technologies," adds Roberto Flore, Head of the DTU Skylab FoodLab.
About the World Food Programme
The World Food Programme (WFP), 2020 Nobel Peace Prize laureate, is the United Nations agency that leads the global fight against hunger and its main mandate is to provide emergency assistance and to develop sustainable solutions to fight hunger and poverty in countries with the highest rates of poverty and food insecurity in the world. Its presence in Brazil takes place through the Centre of Excellence against Hunger, which is the result of a partnership signed between the WFP and the Brazilian government in 2011. The Centre of Excellence's mission is to support developing countries in the creation and implementation of sustainable solutions to fight hunger, also acting as a global forum for political dialogue and learning about school feeding, nutrition and activities related to food security.
About the Technical University of Denmark
DTU provides research-based advice to Danish authorities and international organizations and is known for its ability to translate research into new technologies through close collaboration between partners the university world, business and public authorities. Innovation is an integral part of DTU's activities.  DTU Skylab FoodLab is the food system change laboratory of the Technical University of Denmark´s innovation hub.  Headed by Roberto Flore, the DTU Skylab FoodLab hosts space for research, prototyping, lectures, workshops and events offering an alternative and stimulating hands-on research environment. DTU Skylab FoodLab projects cover a large spectrum of the food system, addressing issues such as climate change, global hunger and biodiversity loss. DTU FoodLab operates in low-, medium- and high-income contexts on four continents.