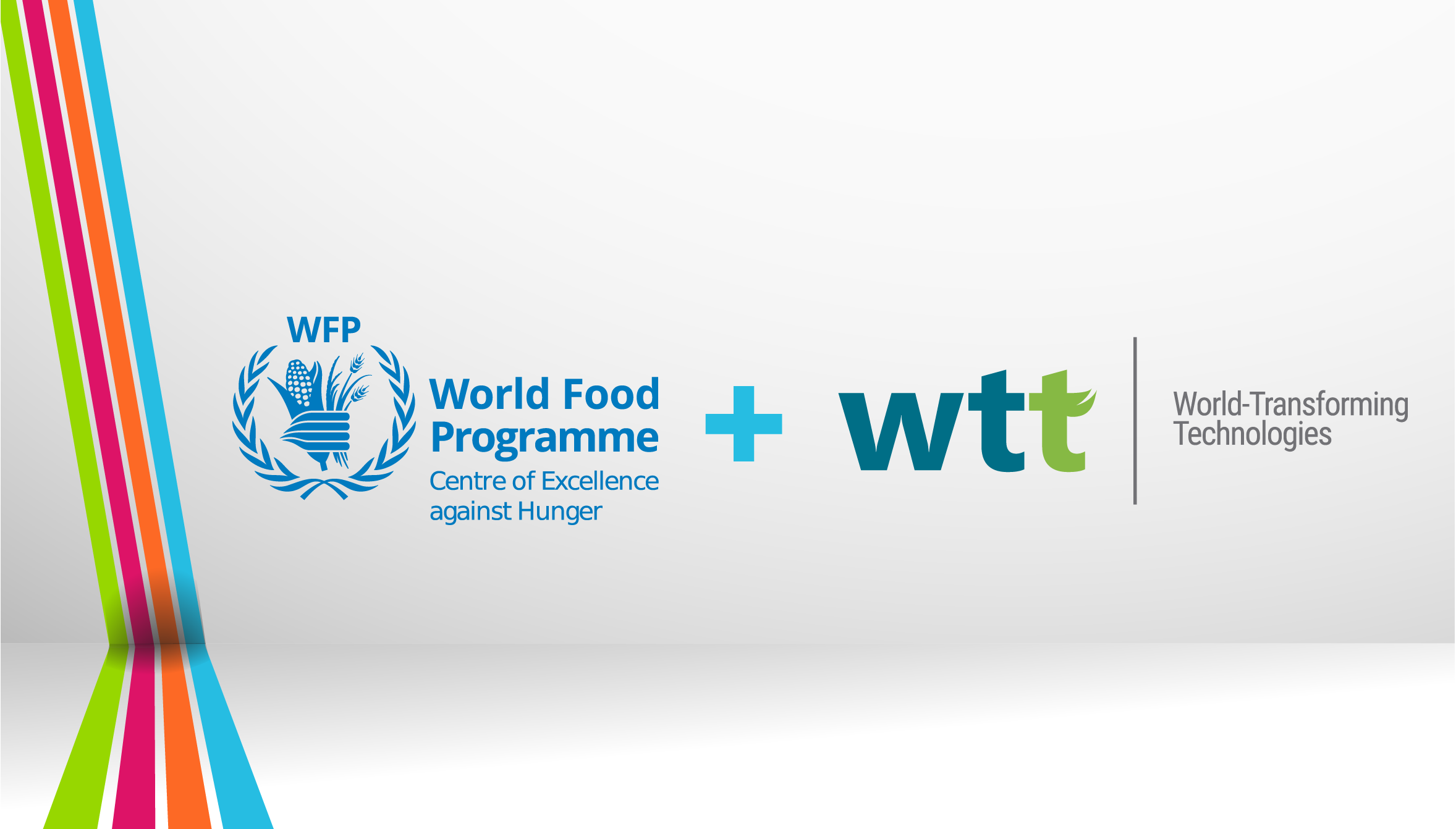 The WFP Centre of Excellence against Hunger in Brazil and World Transforming Technologies (WTT) formalised a partnership that intends to foster projects for innovation in Brazil, aiming to contribute to the Sustainable Development Goals (SDGs) targets. The partnership's mission is to strengthen the innovation hub that the WFP Centre of Excellence has been developing in Brazil, as well as map out challenges for WTT's Innovation Orchestration Centre (COI) to work on. In addition, the partnership will focus on searching for innovation projects for social impact on food systems and promoting policies and programmes to strengthen food and nutrition security.
The partnership is part of the Centre of Excellence's strategy to strengthen innovation networks for food systems. Brazil has always played an important role on the use of innovation for agriculture and food production, but there is still room to disseminate new technologies for the entire sector. In Brazil, more than 3/4 of rural properties are small and have a low degree of adherence to technological services and innovations, which contrasts with the country's broad recognition as a global food producer. The goal of the partnership is to create appropriate conditions to develop, validate, and disseminate various innovations and technologies with potential to improve productivity, people's quality of life and the sustainability of food systems.
Daniel Balaban, Director of the WFP Centre of Excellence Against Hunger, says: "WFP is globally recognized by its innovation centre, or Innovation Accelerator, located in Munich, Germany, with methodologies and expertise in scaling innovations in food production. By combining our experience and ability to act globally with WTT's experience to execute innovations in the territories through expert networks and the Innovation Orchestration Centre (COI), we want to disseminate this knowledge to small producers in the field."
Pablo Vagliente, Executive Director of WTT, says: "We are very happy to collaborate with WFP and certain that by aligning WTT methodologies and networks to the future Innovation Hub of the Centre of Excellence in Brazil, we will create a large impact through innovative approaches to contribute to eradicating hunger and promoting SDG 2." The Innovation Orchestration Centre (COI) is the first programme designed by WTT to specifically promote mission-driven innovations in Brazil. The COI offers opportunities to develop science-based innovations that strengthen smallholder farming through mobilization of the scientific community.
About WFP – the United Nations World Food Programme (WFP) is the 2020 Nobel Peace Prize laureate. We are the world's largest humanitarian agency, saving lives in emergencies and contributing to peace, stability, and prosperity for people recovering from conflict, disasters, and climate change impacts through food assistance and food and nutrition security projects. The Centre of Excellence Against Hunger is the WFP office in Brazil. The mission of the Centre of Excellence is to support developing countries in creating and implementing sustainable solutions against hunger, inspired by successful experiences developed in Brazil. The WFP Centre of Excellence also acts as a global hub for policy dialogue and knowledge about food systems.
About WTT – World Transforming Technologies (WTT) is a Latin American non-governmental organization whose mission is to promote innovation as a tool for overcoming social and environmental challenges. Founded in 2012 as a spin-off of Fundación Avina, based on an in-depth analysis of barriers and opportunities to strengthen and promote impactful innovation ecosystems, WTT is dedicated to accelerating development, experimentation, and dissemination of technological, social, and business model innovations aimed at providing effective responses to today's major social and environmental challenges.