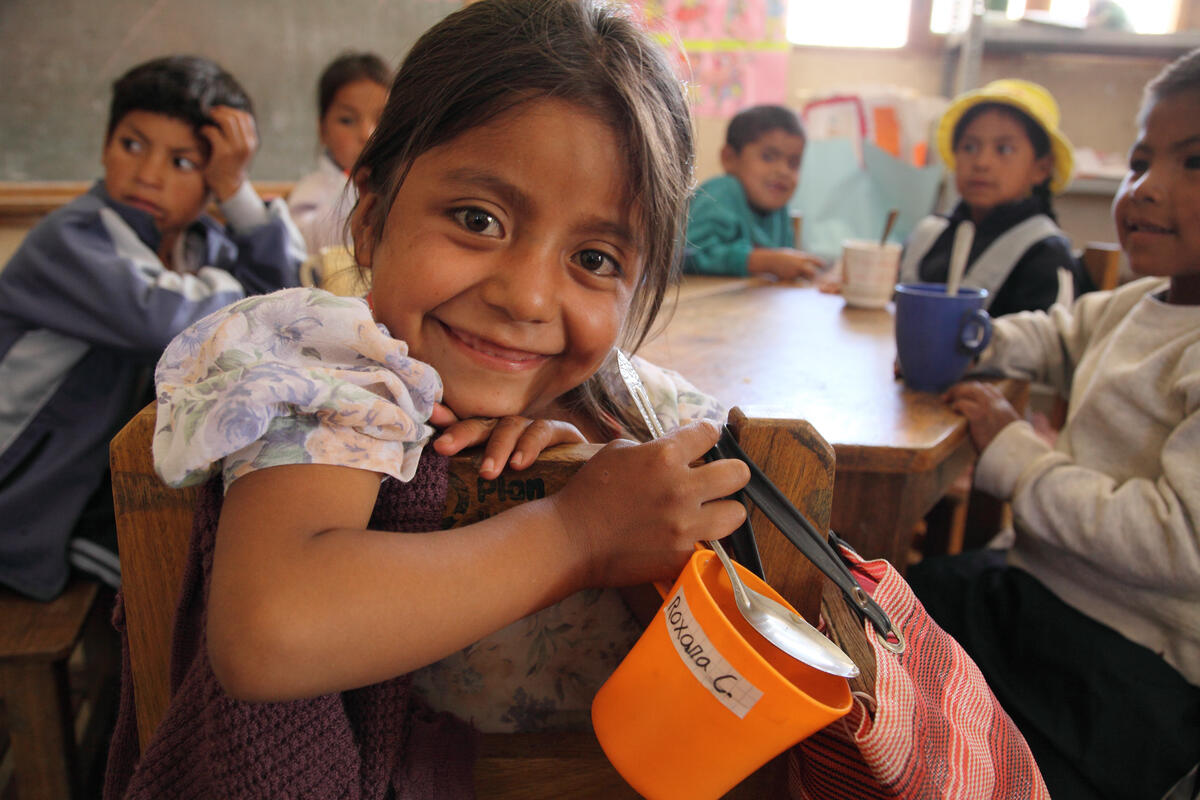 To address the main challenges for fighting hunger and food waste, Vinicius Limongi, a specialist at the WFP Centre of Excellence against Hunger, participated in a masterclass as part of the "Sustainable School Nutrition: practices and reflections on food waste and loss" course on Thursday, October 21st. The course was organized by the Federal University of Bahia and the School Feeding Coordination (CODAE) of the Municipal Education Department of São Paulo and is aimed at teachers, managers, education technical assistants and nutritionists.
In his presentation, Vinícius Limongi gave an overview of the situation of food and nutrition security in the world, the main challenges debated at the United Nations Food Systems Summit and the role of school feeding in tackling the problem. "School feeding is one of the few public policies that act in a multidimensional way for the benefit of children and their families. The return is, on average, nine times the amount invested in the programme", he said.
Also participating in the panel were Luciana Tomita, professor at the Federal University of São Paulo (UNIFESP), and Clóvis Caetano, from the Centre for Integration of Youth and Adult Education (CIEJA). The recording is available on CODAE's YouTube channel.