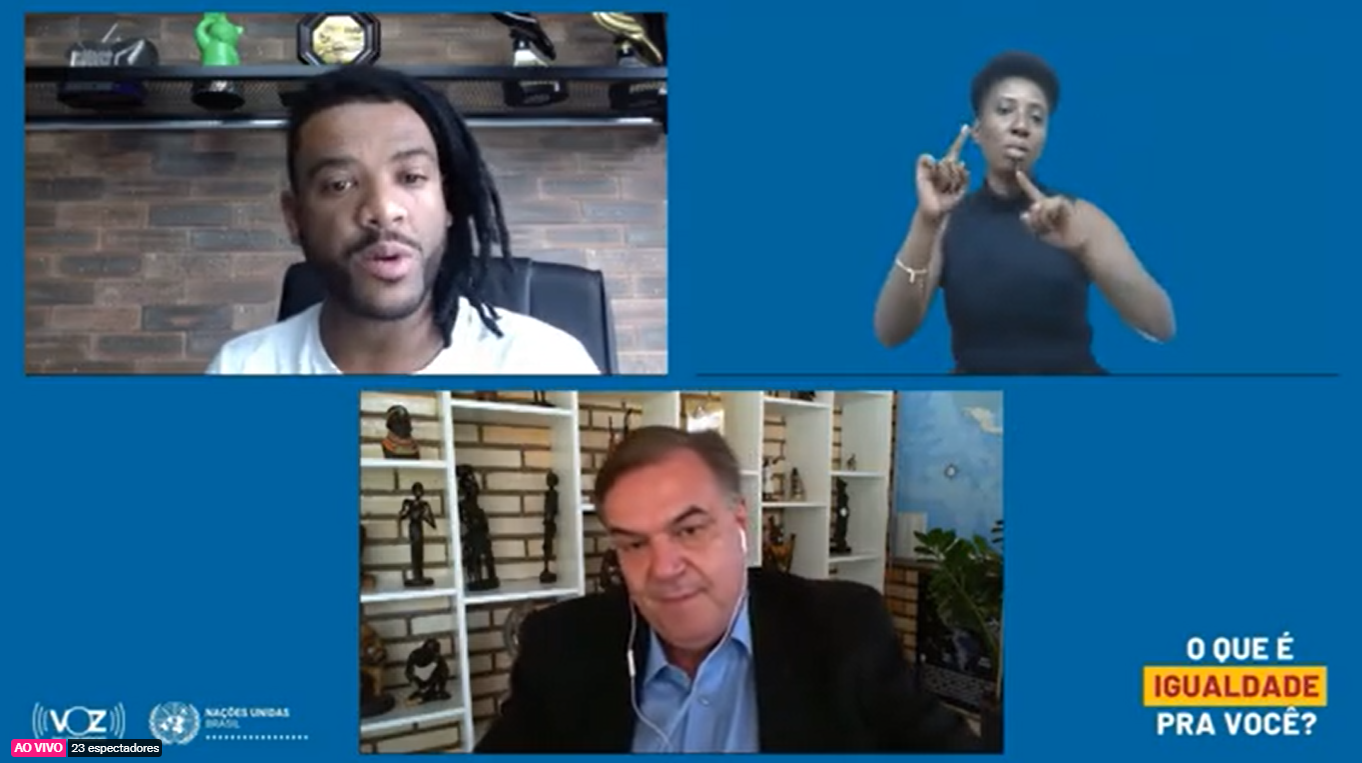 To mark the International Day of Human Rights, celebrated every year on December 10th, UN in Brazil and Voz das Comunidades promoted the event "Let's talk about human rights: What is equality for you?", on Thursday, December 16th. The debate brought together experts in education and food security, which are fundamental rights that were threatened by the COVID-19 pandemic.
Daniel Balaban, Director of the WFP Centre of Excellence against Hunger Brazil, was one of the speakers. In his speech, he talked about the consequences school closures for the food security of children and their families during the pandemic. The National School Feeding Programme (PNAE) serves more than 40 million children across the country, providing balanced meals for children in public schools. With the closing of schools, these children lost access to what was often the only balanced meal of the day.
He also provided a global overview of hunger and the role of inequality in this process and spoke about the importance of coordinated action to tackle complex problems. "Without reducing inequalities, we will never have a world free from hunger and poverty", he said.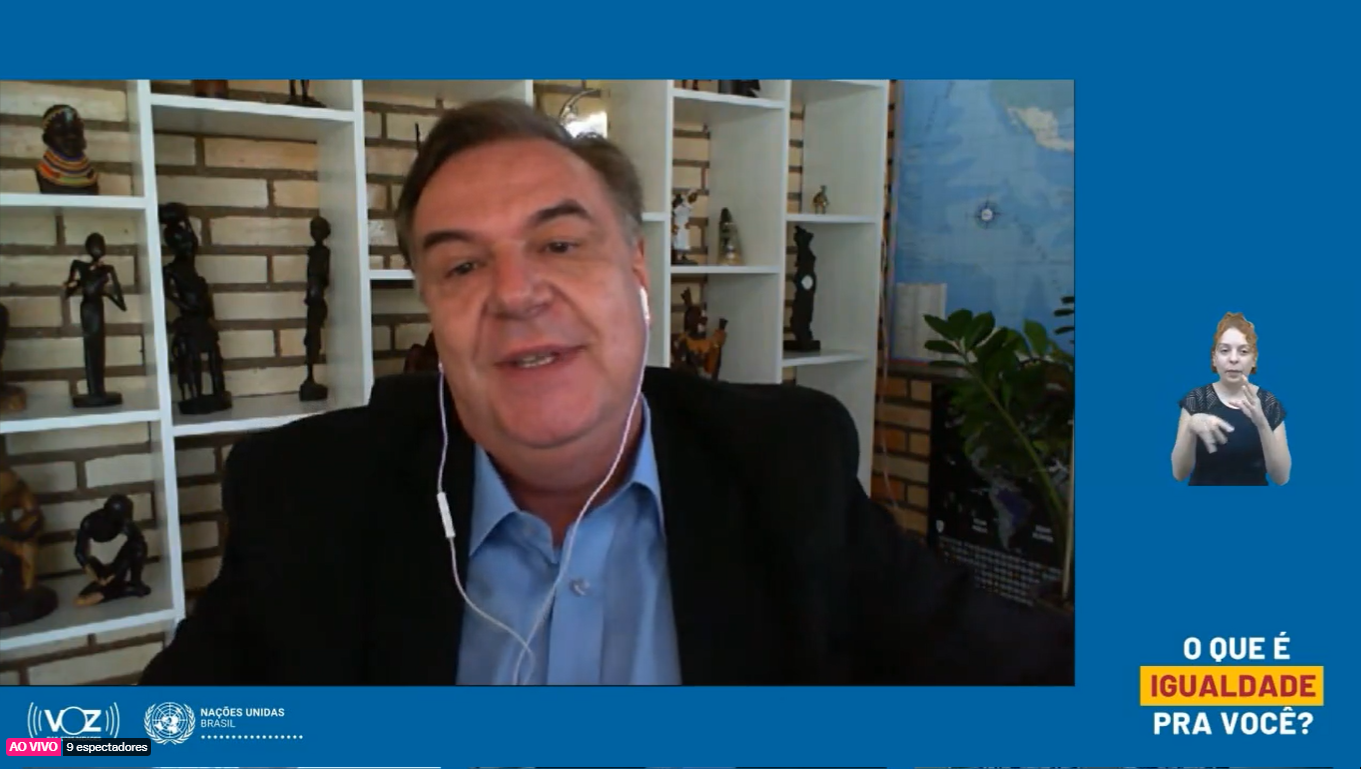 The panel was also composed by Jan Jarab, South America representative for the UN Human Rights Office (OHCHR), who spoke about the work of the UN in promoting the principles of equality and non-discrimination, which are at the core of the 2030 Agenda. Other participants included Buba Aguiar, from Coletivo Fala Akari; Fábio Eon, coordinator at the United Nations Educational, Scientific and Cultural Organization (UNESCO); and Ignacio Ybáñez, European Union Ambassador in Brazil. René Silva, an activist for Vozes da Comunidade, and Isadora Ferreira, communications officer for the UN Resident Coordinator Office (RCO) in Brazil, moderated the debate.
Inalienable rights – 73 years ago, in 1948, the General Assembly adopted the Universal Declaration of Human Rights. The principles set out in the text remain the key to realizing all human rights, for all people, everywhere. Among the pillars of the document are the principles of equality and non-discrimination. Equality is also a focus of the 2030 Agenda and the UN approach of "Leaving no one behind: equality and non-discrimination at the heart of sustainable development".
The event was recorded and is available on Voz das Comunidade's Youtube channel.