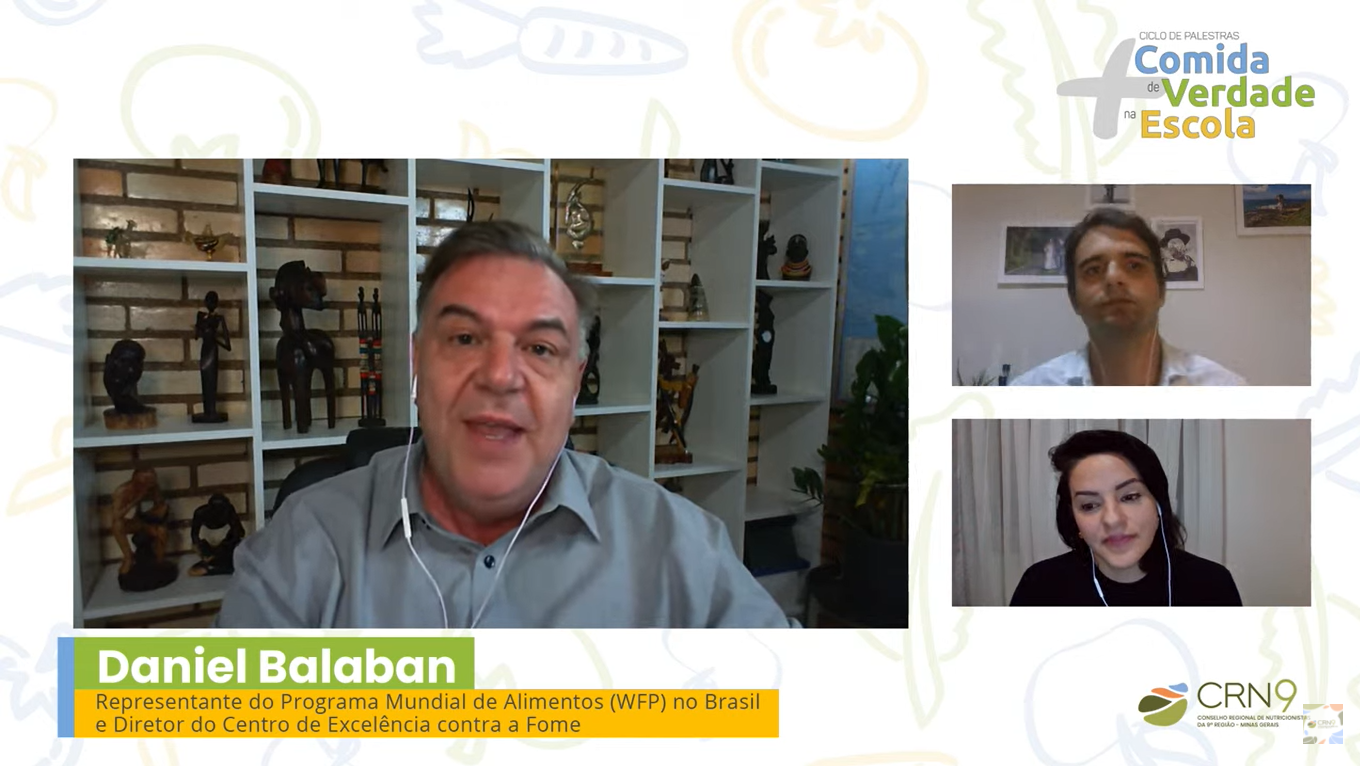 Daniel Balaban, Director of the WFP Centre of Excellence against Hunger Brazil, participated in the "More Real Food at School" lecture cycle on Thursday July 22nd. The event, organized by the Regional Council of Nutrition of the 9th Region (CRN- 9), had as its theme "The current scenario of hunger and food security policies in Brazil" and addressed various topics on policies to combat hunger, including the National School Feeding Programme (PNAE). The event is part of a broader agenda of activities, aimed at promoting adequate and healthy eating habits in schools. 
In his lecture, Daniel Balaban spoke about the international recognition of the PNAE, which serves more than 40 million students in the country, from pre-school to high school. According to Daniel Balaban, for a long time, the programme had no nutritional guidelines. "It went from a snack program, that is, a biscuit with a drink distributed at snack time, and became a real school feeding programme, with food provided by nutritionists in all Brazilian municipalities", he said.
The characteristics of the PNAE have already inspired several countries around the world. In addition to being universal and free, it is also monitored by nutritionists who prepare a balanced menu with family farming products, in addition to a monitoring system led by civil society. "Very few programmes in the world have nutritionists responsible for school meals. All of this was achieved little by little, especially the purchase from family farming". Today, the Brazilian law determines that 30% of school meals products are purchased from family farming.
Daniel Balaban also spoke about the creation of the WFP Centre of Excellence against Hunger in Brazil ten years ago to disseminate good practices in school feeding and other public policies to combat hunger developed in Brazil. The other speaker at the event was Gisele Bortolini, General Coordinator of Food and Nutrition at the Ministry of Health, who spoke about the Brazilian food guide.
To watch a recording of the event, please visit this page.