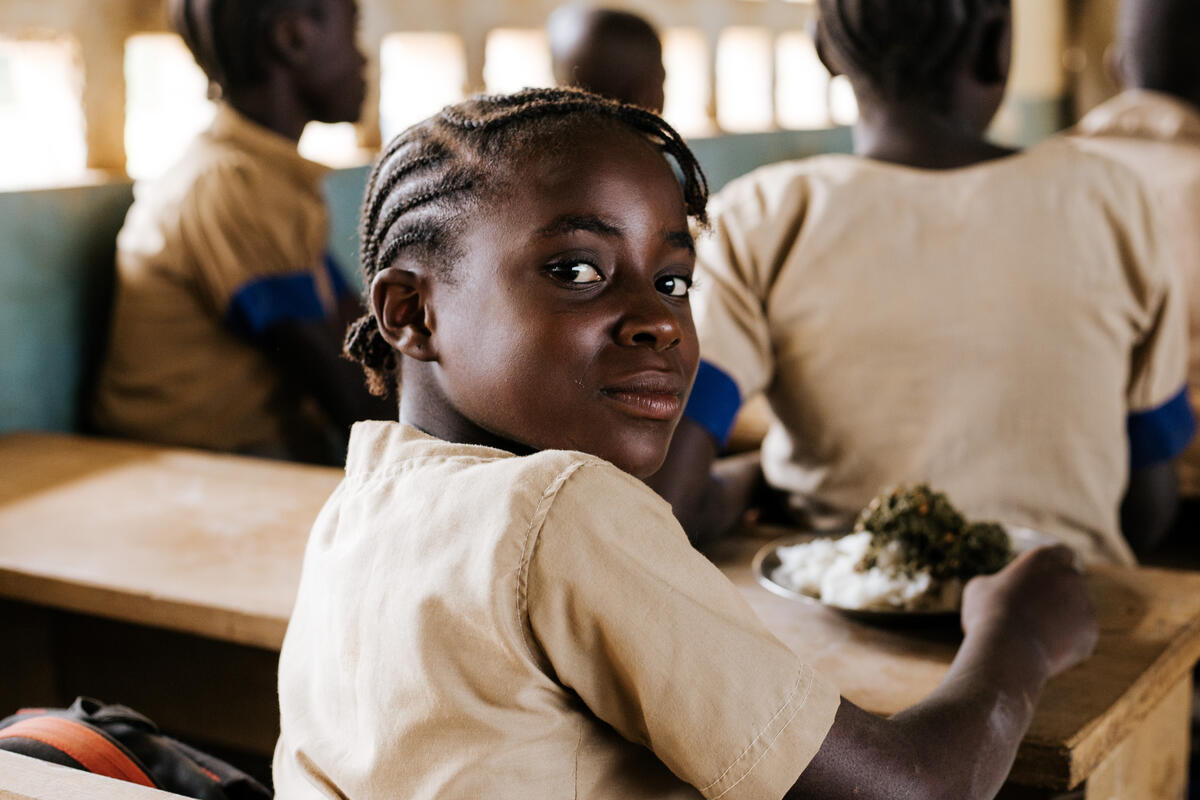 WFP secured a contribution of US$ 1 million from the India-Brazil-South Africa (IBSA) Fund for a field pilot project in the Republic of Congo (RoC) and to support WFP's global South-South and Triangular Cooperation (SSTC) function in Rome. This is the first time WFP is engaging with the IBSA Fund, which is an important milestone for WFP's expanding work on SSTC. Over the past decade, WFP's work on this area has been on a growth path, with WFP's corporate South-South Cooperation approach and portfolio having been consolidated. There has also been an expanded demand from host governments for WFP's engagement as SSTC broker in both the saving lives and changing lives areas of food security and nutrition which is reflected in over 85% of Country Strategic Plans highlighting SSTC as an area of engagement with host governments.
The project, which will be jointly brokered by WFP Country Office in RoC, WFP Centre of Excellence against Hunger in Brazil and the global SSTC Team in the WFP Programme (Humanitarian and Development) Division, aims to strengthen institutional capacity in expanding smallholder farmers' access to local markets, including through the school feeding programme. Fully in line with WFP's approach to SSTC in the context of saving and changing lives for progress on zero hunger, and as part of WFP's Global SSTC Field Pilot Initiative, the project aims to create benefits for the vulnerable population to ensure no one is left behind.
The Government of Brazil, which sponsored the initiative, will provide technical assistance and share its worldwide recognized expertise in smallholder farming and school feeding programming with RoC's national partners. This project is enhancing global visibility for Brazil as SSTC partner for a world with zero hunger. Learn more about the IBSA Fund here.