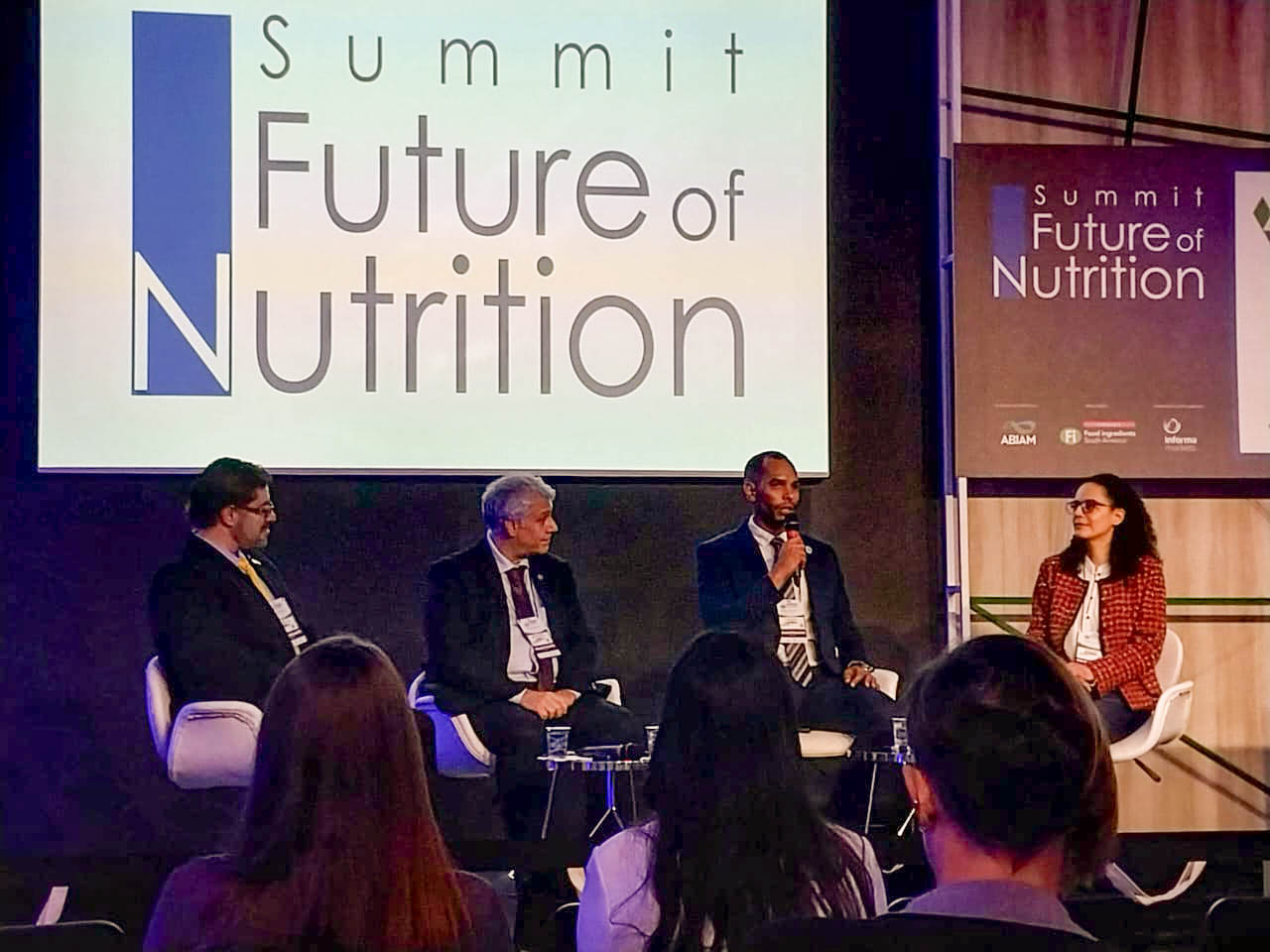 On Tuesday, August 9, the World Food Programme (WFP) Centre of Excellence Against Hunger in Brazil participated in the  Food ingredients South America Summit 2022 (FiSA), in the panel "Feeding the Future". The event is the largest research and development event for the food and ingredients industry in Latin America and took place in São Paulo from August 9 to 11.
The panel included the participation of Igor Carneiro, Senior Programme Officer and Partnership Focal Point at the WFP Centre of Excellence; Gustavo Chianca, Deputy Representative of the United Nations Food and Agriculture Organization(FAO) in Brazil; Alcione Silva, founder and CEO of Connecting Food Brasil; Alysson Soares, public policy specialist at The Good Food Institute; and Priscila Pizano, Marketing Director at General Mills Brasil.
The discussion was centred on how to feed the world's growing population, which, according to United Nations data (2019), may reach nearly 10 billion people by 2060. The speakers addressed the challenges and next steps for the food industry to be prepared to meet this demand.
For Igor Carneiro, the biggest challenges in feeding 10 billion people are related to climate change, pressure on food systems, better organization of the food chain, urbanization of the countryside, higher expenses with food, and waste.
An average person needs 1.4 kilograms of food, not including water, per day. This means that it takes about 3.75 billion tonnes of food per year to feed everyone. "Right now, the world produces about four billion tons of food per year, but waste throughout the supply chain amounts to about 1.35 billion tonnes, from planting to final consumption," he said.
The UN estimates that restoring carbon and nutrients in the world's 2.2 billion hectares of degraded soil for cultivation would cost around $300 billion. This would absorb the equivalent of all the planet's carbon emissions over the next two decades, buying precious time to bring the rest of the global economy into line with a zero-footprint. "If food waste were a country, it would be the world's third largest producer of greenhouse gases. We need to reverse this trend urgently," Igor Carneiro said.
"We only have one planet, and we need to act now if we want to leave a planet in liveable condition, with sufficient food production, for our children and grandchildren," he concluded.