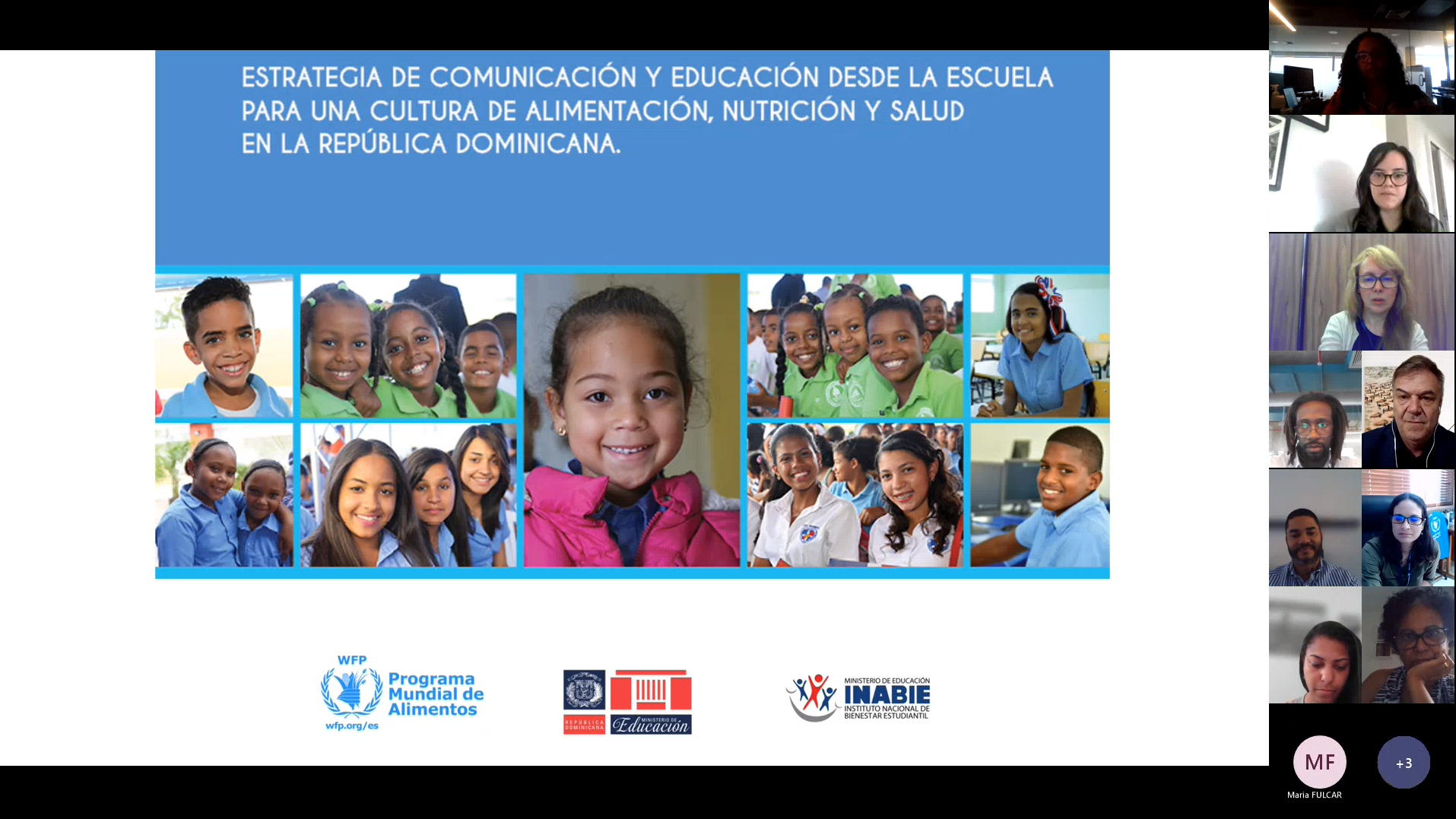 On November 18th, the WFP Centre of Excellence against Hunger in Brazil joined colleagues from the WFP Dominican Republic Country Office and the WFP Panama Regional Bureau for Latin America and the Caribbean (RBP) for an initial discussion to establish a joint collaboration workplan for 2023.
Colleagues from the Dominican Republic shared a brief overview of their work in the country, the current state of school feeding, and the opportunities identified to further strengthen the existing programme in partnership with the Dominican government, including South-South and Triangular Cooperation.
"Here in the Dominican Republic, we notice a very clear interest by the government in the exchange of information and experiences with other countries, especially on social protection and school feeding programmes. We are just now finalizing our planning for the joint work with the government in 2023, where we identified the main areas of interest and strategic priorities, and we are delighted to be able to include support by the Centre of Excellence in the activities for next year", said Gabriela Alvarado, Country Director of WFP in the Dominican Republic.
The Centre of Excellence Programme and Projects units presented the methodologies and tools used by the Centre to provide technical assistance to countries, highlighting the successful use of remote support to reach governments and WFP country offices in a quick and cost-effective way.
The initiative is part of a broader collaboration between the WFP Centre of Excellence in Brazil and the WFP Panama Regional Bureau, with the aim of meeting the growing demand for technical support and South-South cooperation from countries in the region. The investment that Latin American and Caribbean countries have made in their school feeding programmes over the past decades has generated a wealth of innovations that the region wants to share regionally and globally, as well as increased the interest in technical assistance for further programme development.
"Our Centre of Excellence wants to deepen the collaboration with countries in Latin America and the Caribbean within WFP, making available not only the experiences of Brazil but also good practices and solutions from around the world. Especially at such a delicate moment of global crisis, we increasingly need to join forces so that countries can achieve sustainable development", concluded Daniel Balaban, Director of the WFP Centre of Excellence.