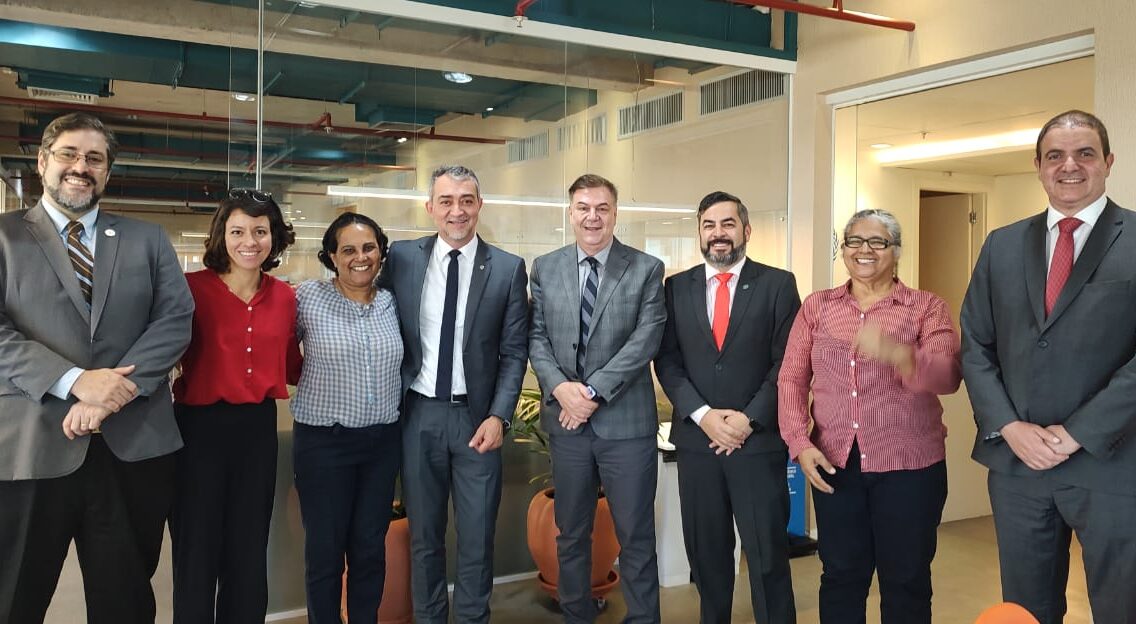 Technical teams from the World Food Programme (WFP) Centre of Excellence against Hunger in Brazil and the Brazilian National Supply Company (Conab, in Portuguese) met on Thursday, May 4, to review joint actions developed over the past few years and to reinforce commitments to various actions to combat hunger, especially the strengthening of smallholder farming. The Centre of Excellence and Conab have been working together in providing technical support to countries that come to Brazil to learn about good local practices in the areas of agriculture and supply. 
During the meeting, the Centre of Excellence's technical team presented to the president of Conab Edegar Pretto and his team an overview of government donations from Latin America, the main foods purchased in the world and receiving countries. They also presented the mechanisms used by the WFP to purchase food. Daniel Balaban, Director of the WFP Centre of Excellence, reaffirmed the importance of Conab, together with the ministries of Agriculture and Social Development, in strengthening the Food Acquisition Programme (PAA, in Portuguese), created in 2003 to boost smallholder farming. 
At the end of 2021, the Centre of Excellence and Conab renewed a protocol of intentions to exchange technical experiences in favor of the fight against hunger in the world through food and nutrition security activities. After Thursday's meeting, the two entities reaffirmed their commitment to cooperation and agreed to create a working group to design joint actions for the coming years. 
About Conab – The National Supply Company (Conab) is a public company linked to the Ministry of Agriculture. Operating in Brazil for over three decades, the state-owned company is present in all Brazilian regions and has 64 Storage Units, which are capable of storing various agricultural products and guaranteeing the population's food supply. The Company's mission is to provide agricultural intelligence and participate in the formulation and execution of Public Policies, contributing to the regularity of supply and income generation for rural producers.