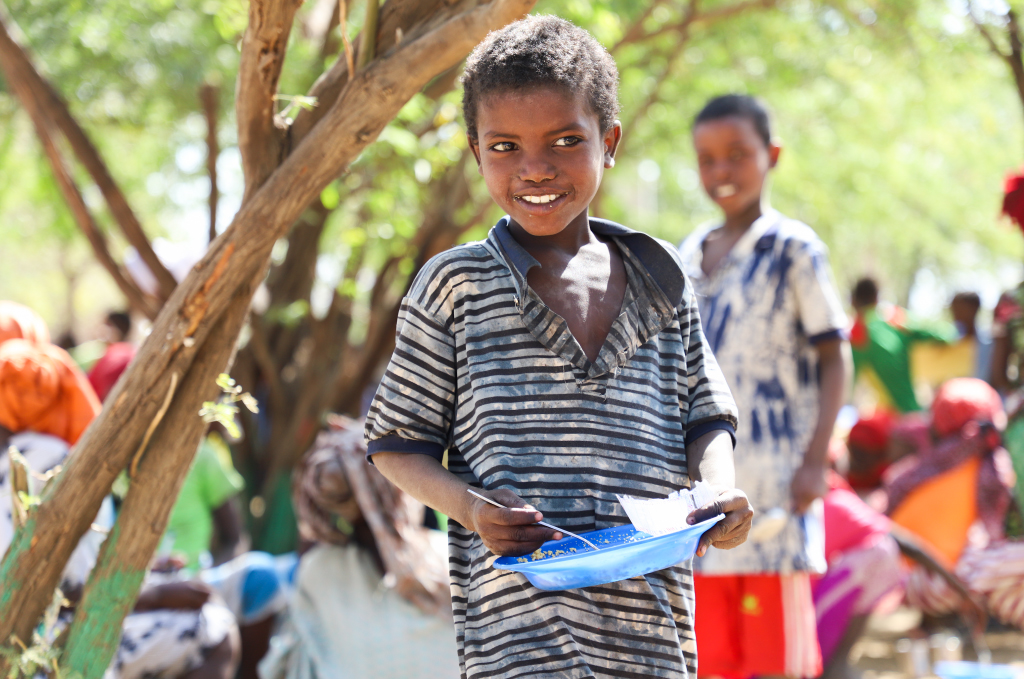 The deputy director of the UN World Food Programme (WFP) Centre of Excellence against Hunger, Peter Rodrigues, participated of the Global Convening on "Transformative Food Assistance for Zero Hunger" co-organized by the Ethiopia National Disaster Risk Management Commission (NDRMC) and the WFP Country Office in Ethiopia. The event took place in Addis Ababa, from November 04-06.
The convening had two motivations. First, growing recognition of the need for fundamental
transformation of food systems if hunger and malnutrition are to be overcome. Second, deepening appreciation of the unmet potential for enhancing the performance of food systems by leveraging the knowledge, strengths, capacities, and partnerships developed for design and implementation of humanitarian food assistance initiatives. The convening aimed at building consensus on policy reforms, institutional innovations, and investments toward transformative food assistance, including creation of a proposed Global Centre of Excellence for Transformative Food Assistance based in Ethiopia.
In this context, the deputy director of the WFP Centre of Excellence against Hunger, Peter Rodrigues, spoke for representatives from Governments, humanitarian organizations, development agencies, donors, universities, research institutes, NGO, private companies, UN agencies, and the African Union. He explained to the audience how the Centre operates through South-South and Triangular cooperation and how the it contributes to transformative decision making by showcasing the best practices and results of public policies focused in combating hunger developed and implemented in the countries assisted by the Centre.