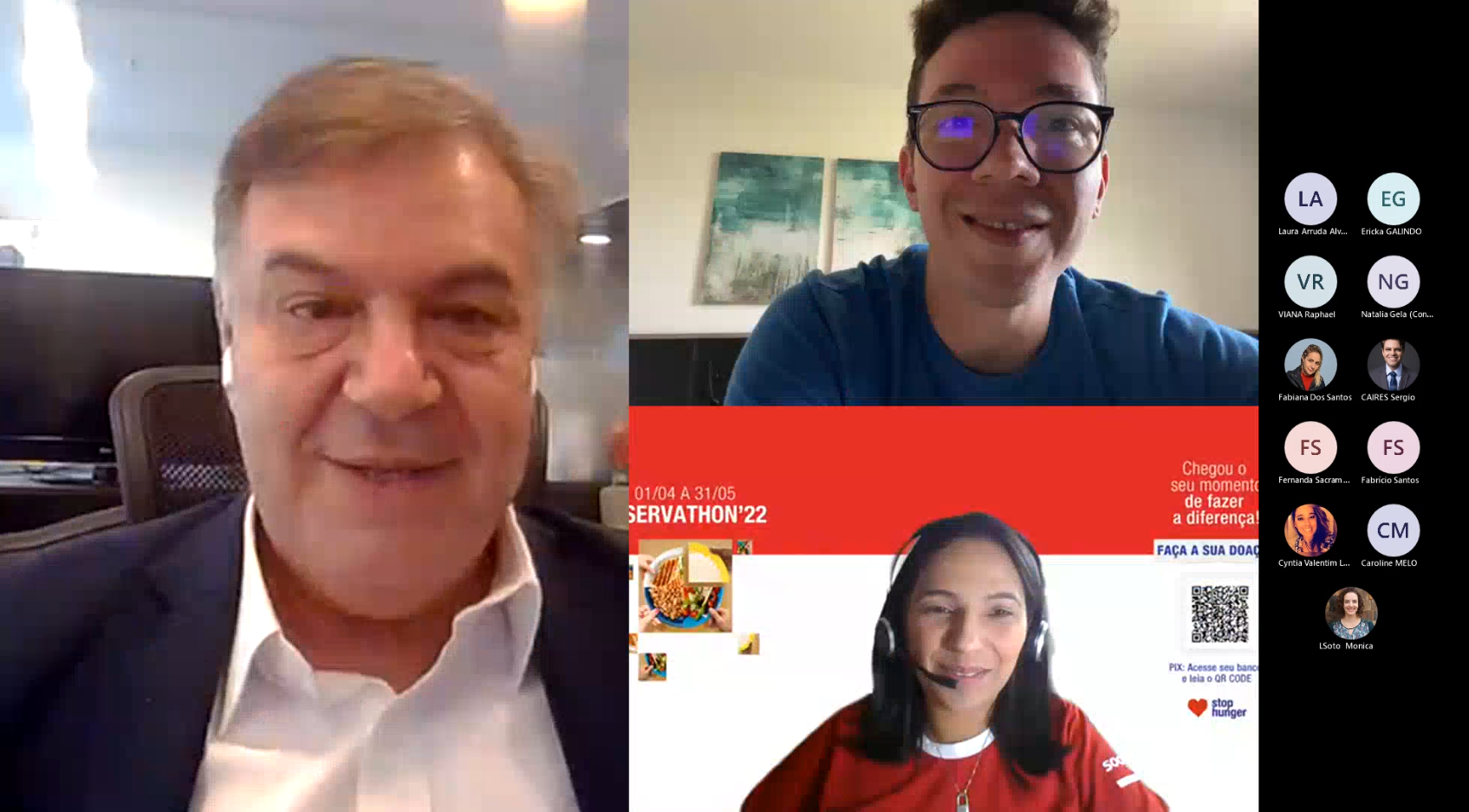 Daniel Balaban, Director of the WFP Centre of Excellence against Hunger Brazil, participated in an online event organized by Sodexo's Stop Hunger Institute, which discussed food insecurity and the role of the private sector in creating solutions to combat hunger. The event, which took place on Friday, May 13, highlighted the scenario of hunger in Brazil and worldwide, WFP's work in combating hunger and the role of the private sector in this context. The webinar also featured e-Servathon, a global volunteering marathon for fundraising for the global Stop Hunger campaign.
In his presentation, Daniel Balaban spoke about the role of individuals and organizations in actions to combat hunger and detailed how WFP supports people worldwide. "We serve more than 120 million people in more than 85 countries with food assistance every day, making food reach those in need. However, people's lives only really change with consolidated public policies, with work developed by various sectors, so that these people are inserted in society and no longer need help," he said.
Daniel Balaban also addressed the work of the WFP Centre of Excellence in Brazil, which supports countries in building policies to combat hunger, such as school feeding policies, support for family farming and promotion of adequate and healthy eating. "The theme of combating hunger needs to be discussed every day within civil society entities and companies, so that we can build solutions continuously," he said.
The other speaker was Fernanda Sacramento, from BNP Paribas bank, ambassador and volunteer of the Stop Hunger Institute, and Willian Gil, director of Governmental and Institutional Affairs and current president of the Stop Hunger Institute in Brazil, moderated the event.
The fundraising campaign  runs until the end of the month and donations will benefit more than 100 NGOs across the country.
Sodexo and WFP Global Partnership
Sodexo, founded in 1966, is present in 67 countries and serves 100 million consumers every day. The company is WFP's global partner in supporting school feeding programs, financial aid distribution mechanisms and training. Sodexo is also the founder of Stop Hunger, a global network of non-profit organizations that supported WFP in creating a secure food distribution system through paper tickets in 2014.