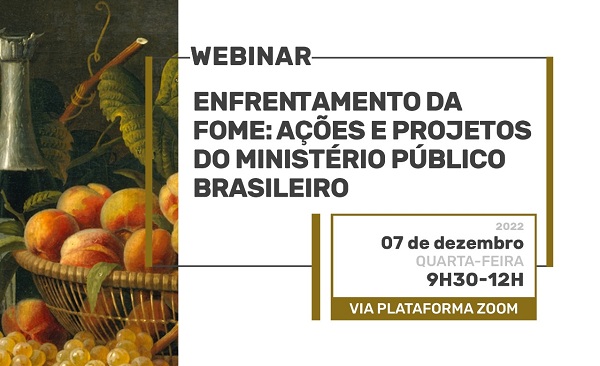 On Wednesday (07), the Director of the World Food Programme (WFP) Centre of Excellence against Hunger Brazil, Daniel Balaban, participated in the webinar "Facing Hunger: Actions and Projects of the Brazilian Public Prosecutor's Office", promoted by the Public Prosecutor's Office School in the State of Goiás (Esump), Operational Support Center (Public Policy and Human Rights area), National Human Rights Group (GNDH, in portuguese), National Council of Attorneys General (CNPG, in portuguese) and Permanent Commission for the Defense of Human Rights (COPEDH). The event was focused on members of the Public Prosecutor's Office, the legal community and society in general.  
Daniel opened the event with the lecture "Fighting hunger: causes, consequences and solutions", presenting the work of the World Food Programme (WFP), which brings food to more than 140 million people every day, and the Centre of Excellence. According to the Director, about 828 million people are currently suffering from hunger in the world, the equivalent to almost four times the Brazilian population. If we consider people who do not have access to nutritionally adequate food, this number can reach half the population on planet Earth.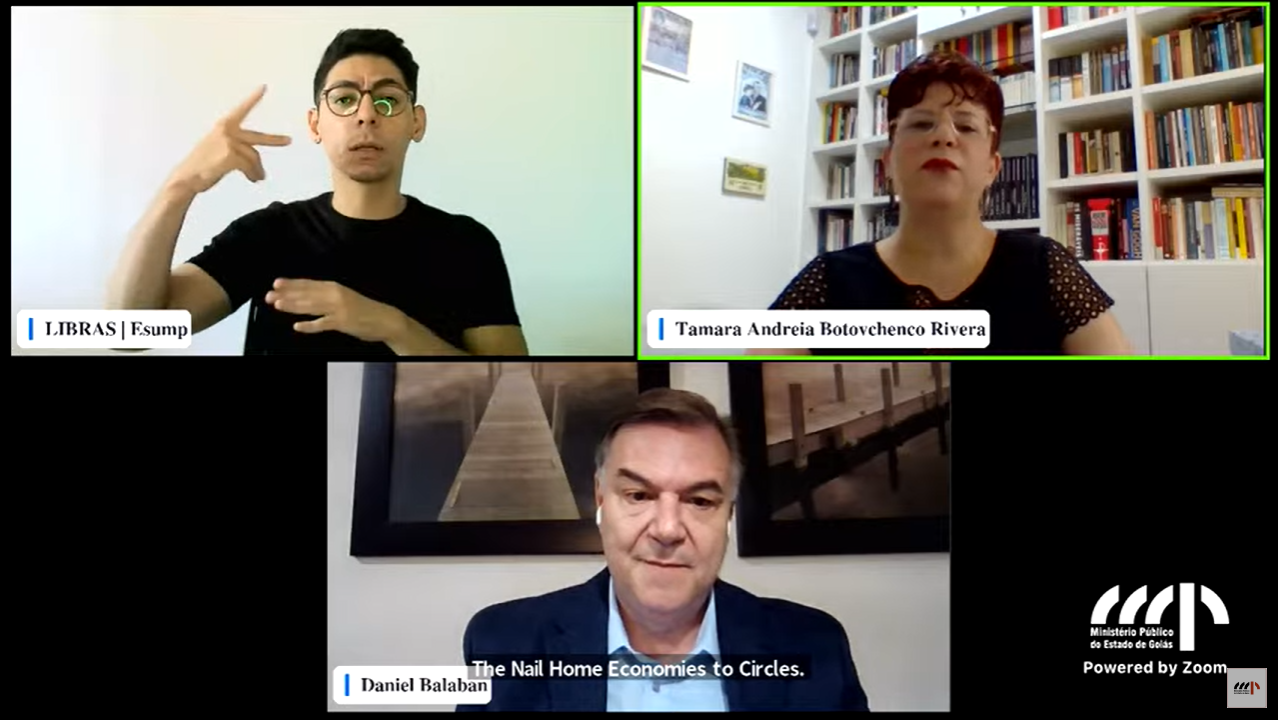 "Hunger is a solvable issue. The big problem is that it takes concernment and political will to solve this situation", affirmed Daniel. The Director compared 1990s data on hunger, which reached about 36% of the world population, with today's data, which is close to 9.8%, according to the State of Food Security and Nutrition in the World 2022 report, released by the UN in July this year. He also pointed out that women and children are the ones who suffer the most from hunger and food insecurity nowadays. Despite the diminishing percentage of food insecure people, Daniel believes that this decrease is still slow and that more can be done to eradicate hunger by 2030.   
The Director said that the diminishing percentage of hungry people in the world is mainly due to the implementation of concrete strategies that started to be developed in events such as COP92 and with the elaboration of Agenda 2030 and the Sustainable Development Goals (SDGs), which had extensive and democratic participation of the global community in its design, with online collaboration of more than 5 million people from around the world in the construction of the Goals. "These Goals don't belong to the UN. The UN is a body that includes and brings together all people, so these goals belong to people all over the planet", he explained.  
The debate also included experts from Brazilian public ministries (MPMT, MPES, MPSP, MPT, MPPA, MPPR, MPDFT, MPTO, MPF-PB, MPMG). Click here to watch the full webinar.