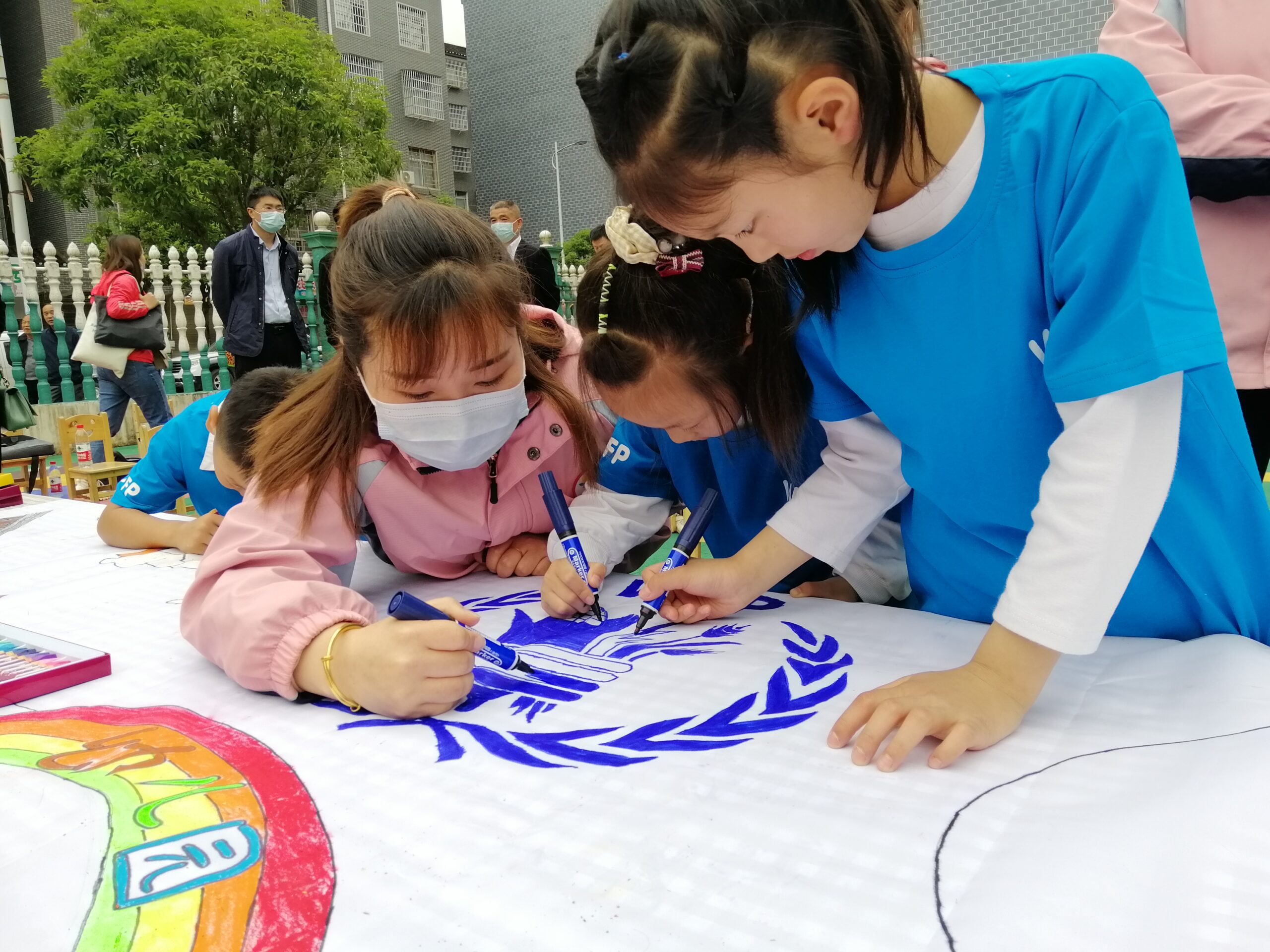 The WFP Centre of Excellence against Hunger in Brazil took part in a webinar on nutrition and school feeding on Thursday, June 30. The event, organized by the WFP Centre of Excellence for Rural Transformation in China, the Regional Centre of Excellence against Hunger and Malnutrition in Côte D'Ivoire (CERFAM) and the Centre of Excellence in Brazil, detailed how school feeding has been changing the lives of children in Brazil, China, Zambia and Armenia.
Qu Sixi, Country Director at the WFP China office, gave an opening speech highlighting the advantages of school feeding programmes for children's health and cognitive development, and the crucial role of South-South Cooperation when dealing with the additional challenges imposed by the Covid-19 pandemic. Daniel Balaban, Director of the WFP Centre of Excellence against Hunger in Brazil, also spoke at the opening session. "It is precisely in times of hardship that we learn the importance of nutrition-sensitive programmes", he said.
He provided some details about the Brazilian experience with home-grown school feeding and mentioned a recent study visit by an Ethiopian delegation. They visited Brasília to discuss nutrition-sensitive agriculture and school feeding initiatives, and to understand how nutrition data is managed and used to influence decisions. "This webinar illustrates our renewed effort to discuss successful experiences and innovative practices so every child in every country has access to healthy meals and we can recover better form these challenges", he said.
Christiani Buani, Head of the Operations Management Unit at the WFP Regional Centre of Excellence against Hunger and Malnutrition (CERFAM), also spoke about the importance of this theme for African countries who are working to prioritise better nutrition for their citizens. "This is a unique opportunity to achieve progress and expand the reach of these programmes", she said. Following that, Zhang Qian, Deputy Director of the National Institute for Nutrition and Health in China, presented the country's nutrition improvement programme for rural children, launched in 2011 with over 20 million students nationwide.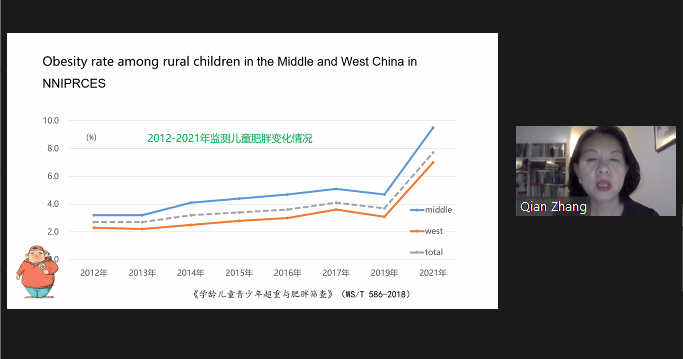 Brazil and Zambia
Next to present was Garigham Amarante Pinto, from the National Fund for Education Development in Brazil. He stressed that the country is prioritizing actions to promote nutrition and attention to the multiple burden of malnutrition, which mobilizes various sectors. He also detailed the characteristics of the National School Feeding Programme, which serves more than 40 million students, contributing to their growth and learning, to school development and the creation of healthy eating habits.
The programme determines that food offer should be varied, respect regional food cultures, with specific policies for indigenous and quilombola communities. The guides also include priority for fresh and minimally processed foods, respecting principles of sustainability, seasonality and agricultural diversity of each region. "Family farming products add diversity to the menu," he said.
The school feeding experience in Zambia was presented by Malalu Mulundika, from the Ministry of General Education. The programme, with support from WFP, is currently the largest social safety net in the country. It benefits 1.9 million children in 10 provinces with over 5,000 participant schools. It has recently started integrating smallholder farming as a result of an African Union initiative. The country is now working on a diet diversification plan, hydroponics project and a decentralized procurement system.
At the final session, the audience was able to hear from projects in China and Armenia, including the WFP Preschool Children Nutrition Improvement Project in Hunan, China; the School Nutrition Improvement Initiative Projects being carried out by the Centre of the Economics of Human Development, also in China; and a transformative school feeding project in Armenia. Feng Yan, Advisor at the Chinese Ministry of Agriculture and Rural Affairs, and Carmen Burbano, Director of the WFP School-based Programmes division, closed the event. Carmen Burbano spoke about the importance of government commitment towards school feeding programmes and how the global School Meals Coalition can support that process.