With support from Mastercard, the United Nations World Food Programme (WFP) Centre of Excellence against Hunger in Brazil, Ação da Cidadania, and local partners supported vulnerable communities affected by the impacts of COVID-19 in 2021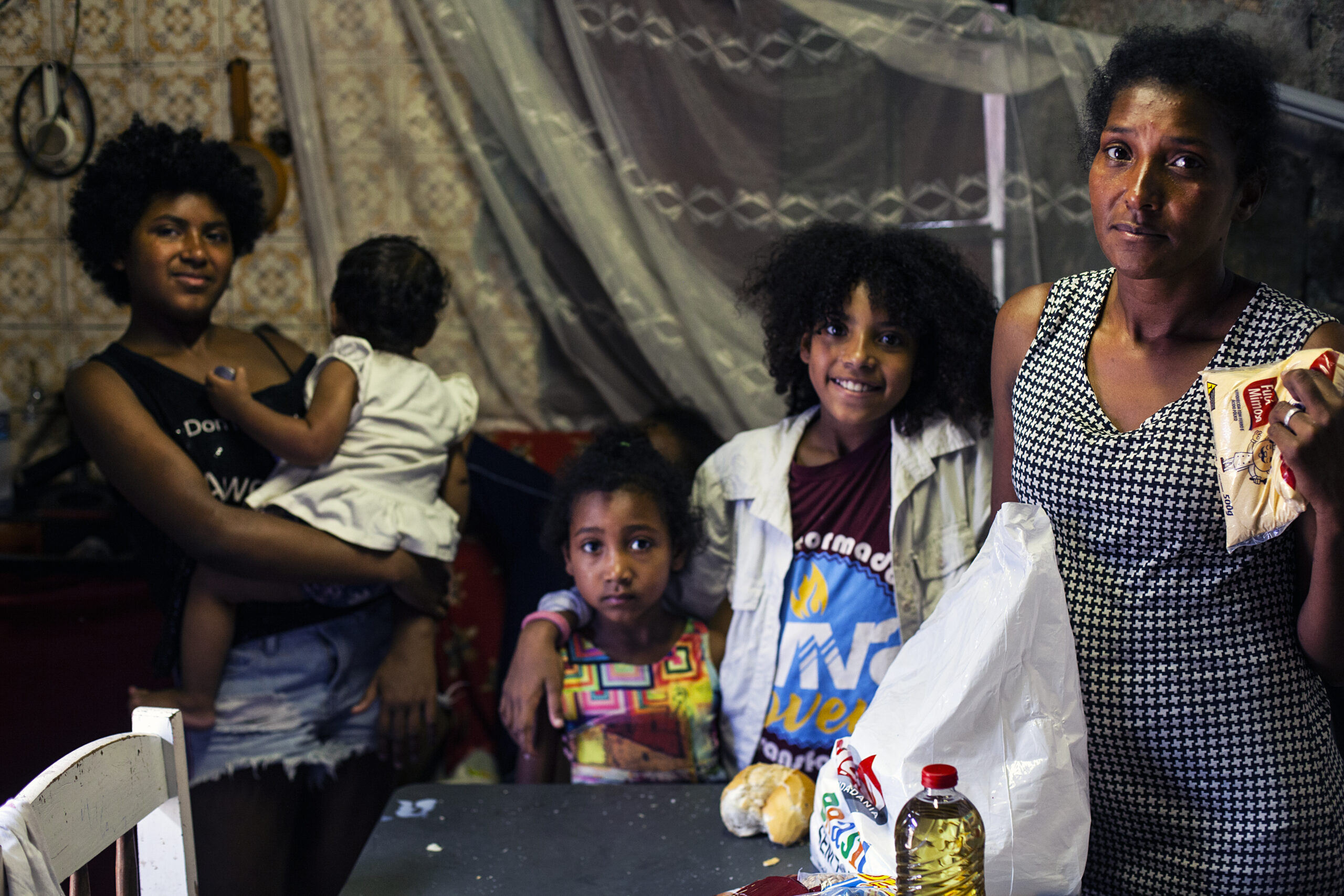 Ângela
Hunger is on the rise in the metropolitan area of São Paulo. Here in Brazil's largest and wealthiest city, poverty and food insecurity loom, threatening a growing number of vulnerable families.
Ângela Gomes and her family are among them. She shares a small house with her 11 children, her mother, and a granddaughter. Lacking access to a stable source of income, she's had to rely on a string of informal jobs. Before the COVID-19 pandemic struck, however, she had to give up work altogether, to take care of her children. Since then, the family's only source of income has been Ângela's mother's pension, which is mostly spent on critical medication.
"There were times in which we went six days without food, no milk for the baby, no cooking gas. We ate thanks to the help from neighbors, but they are also struggling," Ângela says.
Hers is one of more than 84,000 households supported by a donation from Mastercard which has helped alleviate the effects of the pandemic on Brazil's most vulnerable.
The Mastercard donation supported the work of the WFP Centre of Excellence Against Hunger in Brazil and its partner NGO Ação da Cidadania to tackle food insecurity.
The WFP Centre of Excellence identified and mapped out areas of the country struggling most with food insecurity and extreme poverty, allowing Ação da Cidadania – which focuses on fighting hunger and social inequality in Brazil – to deliver over 183,000 food baskets to those in need across 26 states and the Federal District. More than 50 local entities supported the distribution efforts, especially in remote areas. Over 65 percent of the families reached were led by women.
In addition to essential household items, the baskets contained beans, rice, sugar, pasta, flour and oil – food that is life-changing – even life-saving – for communities who, all too often, go to bed hungry.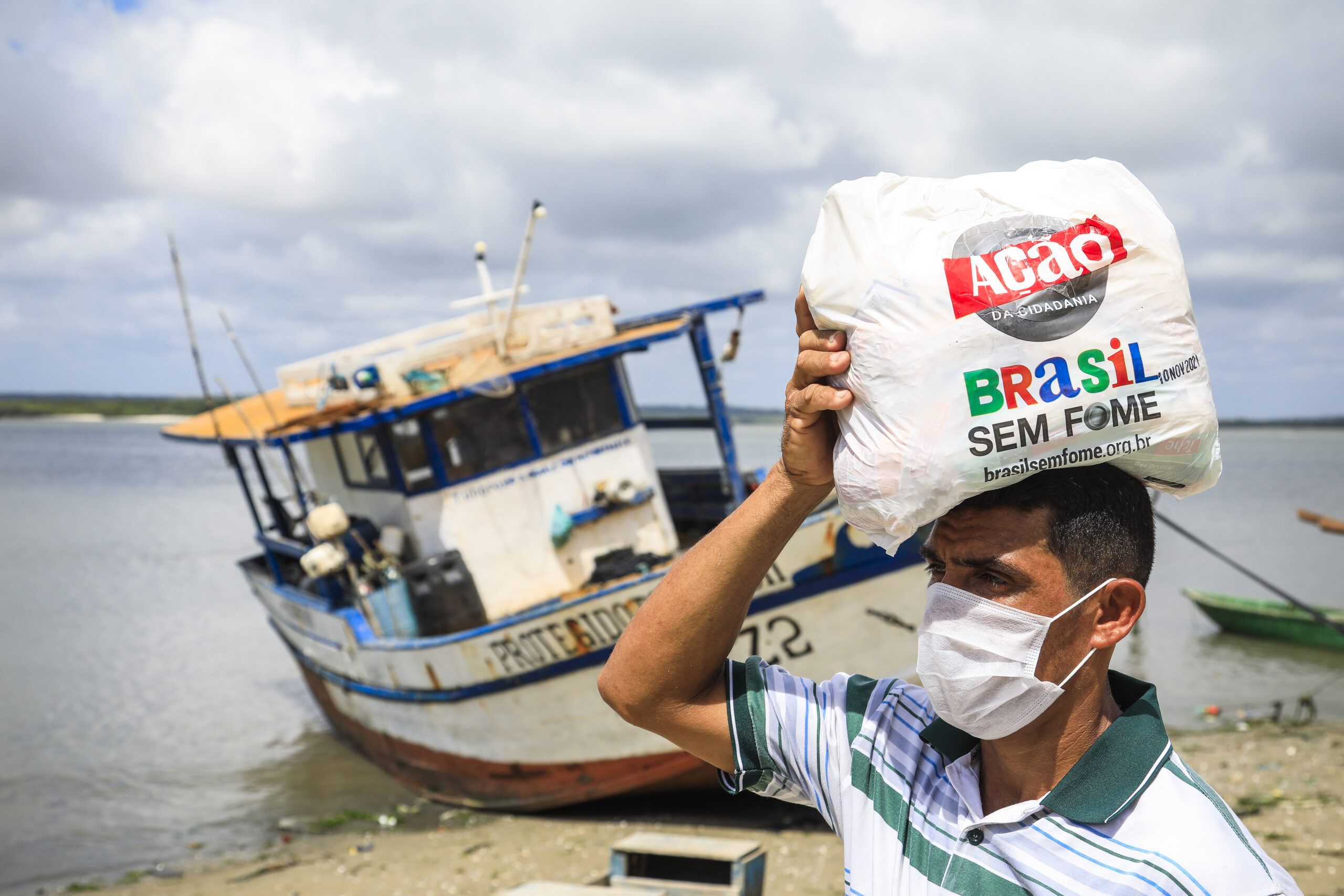 Marinaldo
Thirty-four-year-old Marinaldo da Conceição lives in a riverside community in the metropolitan region of João Pessoa, Paraíba, Northeast Brazil. He is an unemployed fisherman and shares a home with his wife and three children.
Before receiving support from WFP and Ação da Cidadania, his family was facing serious food shortages and had to make do with what little they had. "One day, I gave my children coconut and flour to eat. People will eat whatever they have: eggs, flour, water, sugar," he says. Things changed when they started receiving the food donations, and his family had enough to eat each day.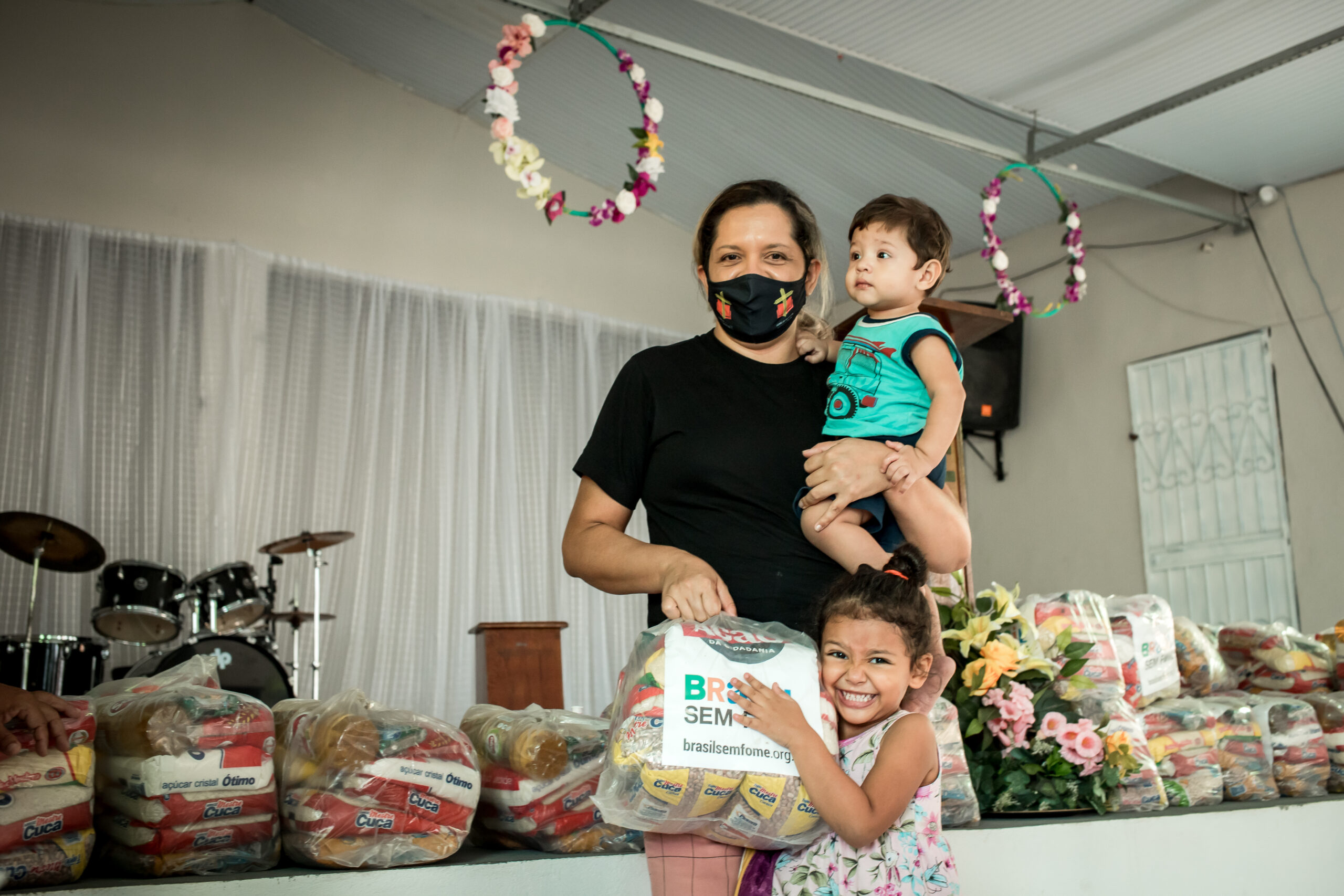 Suelen
Suelen Duarte Lima, a single mother of three, lives with her children in a one-room apartment in Manaus, in the North region of Brazil. Sporadic work as a cleaner has helped her pay the rent, but opportunities are rare, and Suelen is unemployed most of the time.
She was struggling to provide for her children, who were facing hunger and malnutrition – the effects of which Suelen is well-aware of: "I always say that I have deprived my youngest son, João, of his right to adequate food," she says. "I was not able to eat well during my whole pregnancy, and was not able to breastfeed as I intended and couldn't offer the necessary nutrients as I had done to his siblings."
Thanks to support from Mastercard, Suelen, Marinaldo, Angela, their families and communities have received healthy, nutritious food to help them through these difficult times.
WFP does not endorse any product or service.