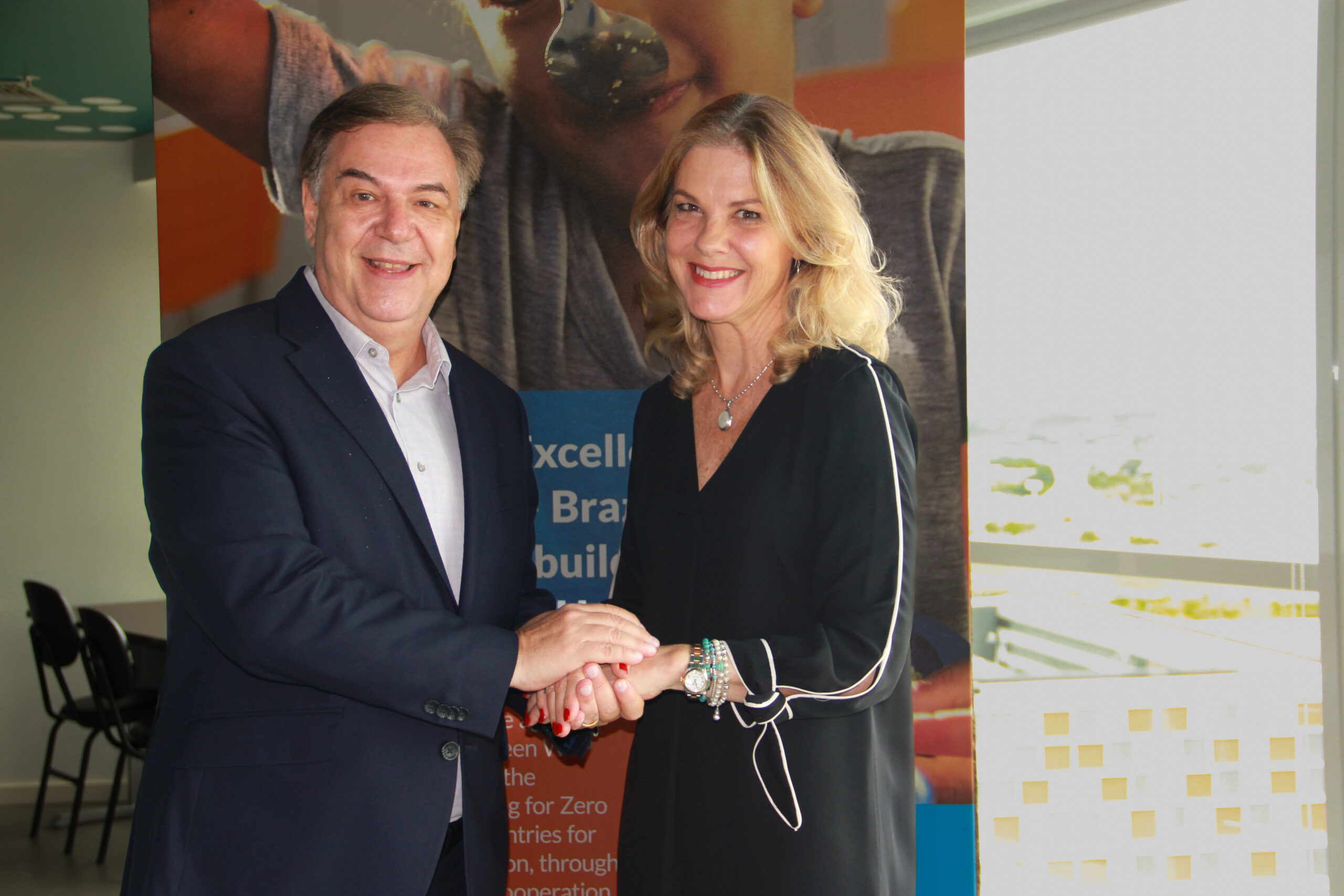 On Monday morning, January 23, the Centre of Excellence against Hunger of the World Food Programme (WFP) Brazil received for the first time the visit of the resident coordinator of the UN System in Brazil, Silvia Rucks, to discuss actions of the UN Country Team (known by its acronym in English, UNCT) for 2023.
According to the Director of the Centre, Daniel Balaban, the visit was positive and may allow good partnerships for the new year. "We defined that we will always work together, according to the UNCT guidelines, supporting with integrated actions both Brazil's international cooperation and humanitarian and structuring actions that are necessary internally in the country," he said.
Silvia Rucks is the Resident Coordinator in Brazil since 2021, has over 30 years of experience in various UN agencies, funds and programmes in several countries and works in areas such as democratic governance, environment, inclusion and equality, human rights, risk management and disaster response, conflict prevention and resolution and gender equality.
The UNCT is composed of the Representatives of UN agencies in the country, under the leadership of the Resident Coordinator, and is responsible for defining strategies, coordinating the work of the UN team in Brazil and sharing information among all its participants. Furthermore, the Country Team elaborates joint initiatives among the various offices, evaluates the work of the UN in the country and coordinates the action of the several inter-agency groups.