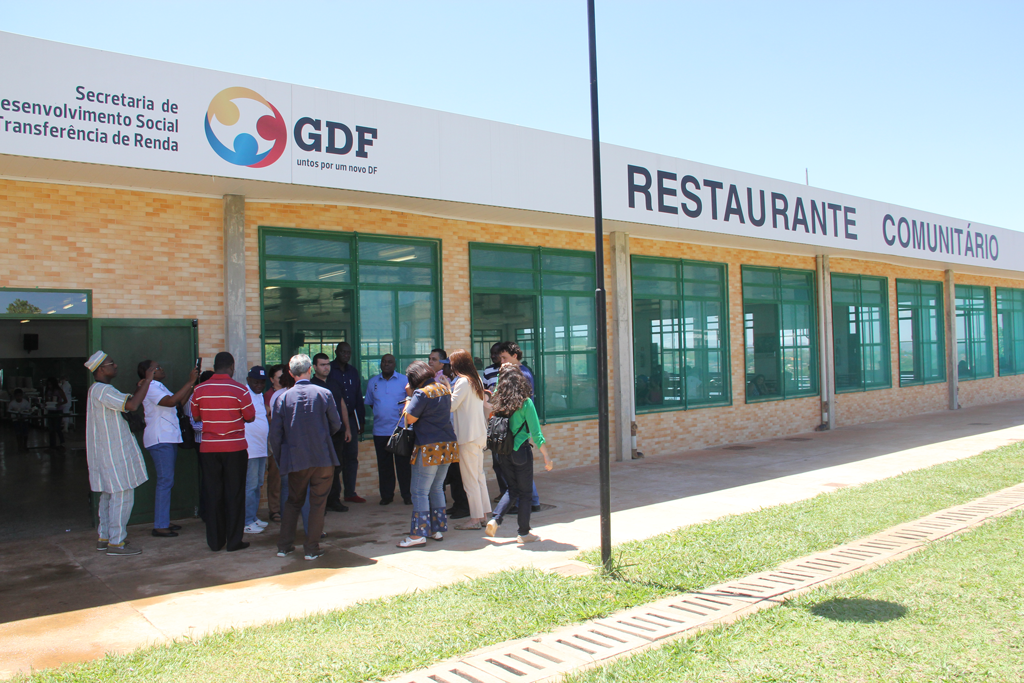 From 13 to 15 December, the WFP Centre of Excellence will host a study visit for Côte d'Ivoire. Under the leadership of the country's vice-president Daniel Kablan Duncan, the delegation expects to strengthen knowledge exchange with Brazil in the areas of school feeding, food security, and social protection.
This is the second time Côte d'Ivoire engage in a study visit to Brazil with the WFP Centre of Excellence. In 2013, a multi-ministerial delegation headed by the minister of Education came to Brazil to understand how Brazil structured and managed its national school feeding programme, including the legal and financial arrangements behind it. The goal of next week's visit is to further develop institutional capacities via South-South cooperation.
Context
Côte d'Ivoire adopted its National Social Protection Strategy in 2014. The strategy integrates policies of different sectors – education, agriculture, child protection and health – that aim to increase resilience among poor populations. These policies include the National Programme for Agricultural Investment and the National School Feeding Policy.
The visit to Brazil is an opportunity for the Ivorian delegation to learn about the Brazilian model to design and implement programmes to ensure food security, nutrition, and education for children. One of the key aspects of the Brazilian model that interests the delegation is the coordination among different sectors to implement social policies. Côte d'Ivoire aims to build a Zero Hunger strategy, under the leadership of vice-president Duncan.
In November, Côte d'Ivoire hosted the Regional Symposium on Sustainable Food Systems for Healthy Diets and Improved Nutrition. Around 180 participants from 25 countries participated in the event to recognize the long-term benefits of sustainable food systems for healthier diets and improved nutrition on the socio-economic development of Africa.