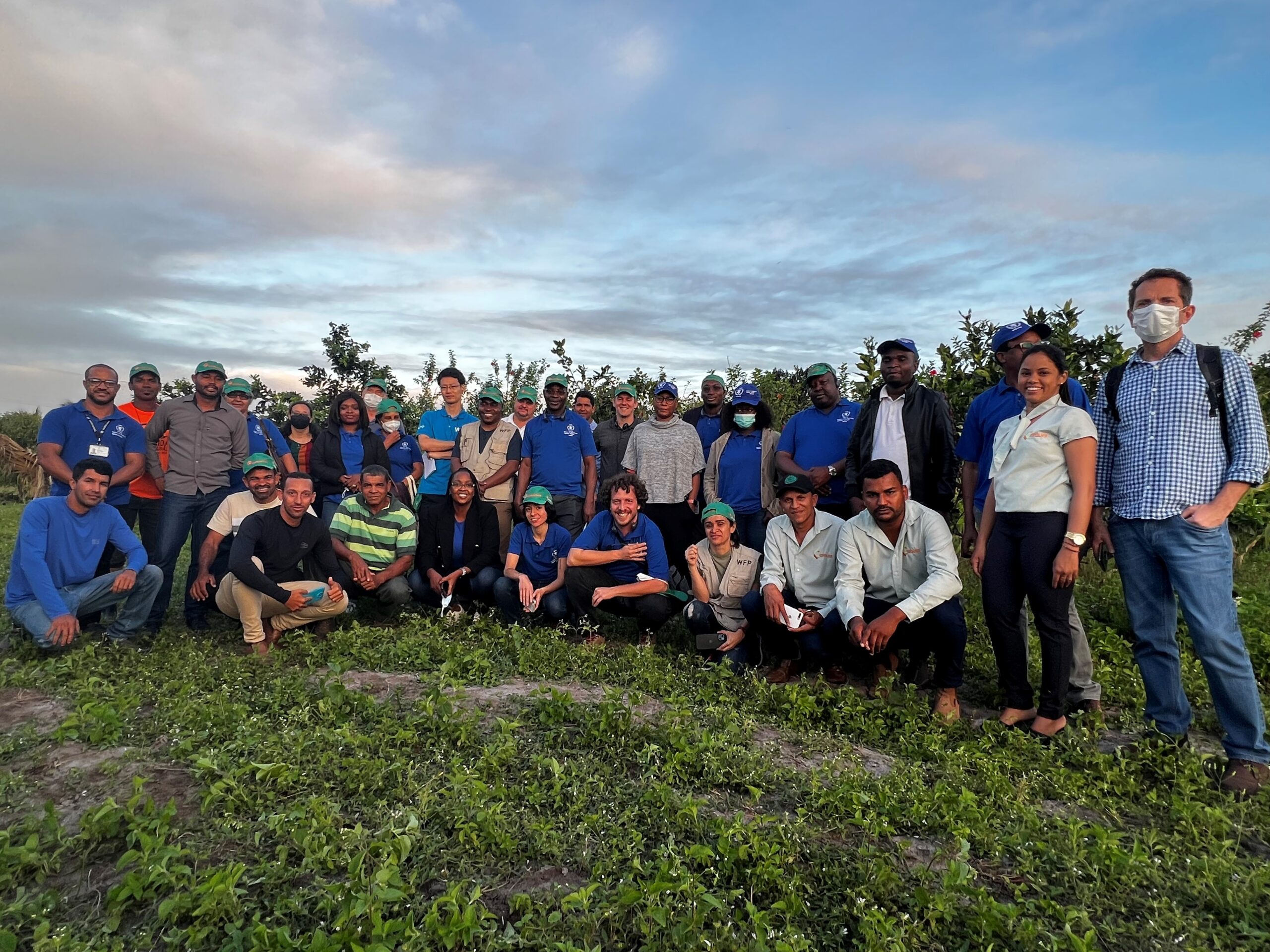 A group of 14 government officials, experts and WFP staff from Benin, Mozambique and Tanzania are in Brazil for a series of field activities and to take part in the Brazilian Cotton Congress, which takes place in Bahia, from August 16 to 18. The activities are part of the Beyond Cotton Project, which aims to support smallholder cotton farmers and public institutions in African countries in linking cotton by-products and intercropped crops to safe markets, including school feeding programmes. The objective is to increase production, local income and food and nutritional security for smallholder farmers.
On Monday, August 15, the delegates visited Coopealnor, a farming cooperative located in Rio Real, in the Northeast region of Bahia state. They provide agricultural assistance and best practices, cooperative loans and social services to local farmers. Over the years, they have been able to organize themselves and commercialize their own product, such as orange juice, to many countries around the world. The cooperative congregates 80 farmers, of which 31 are certified organic producers. Products include orange, tangerine, passion fruit, coconut, cassava, pumpkin, watermelon, pineapple, beans and corn.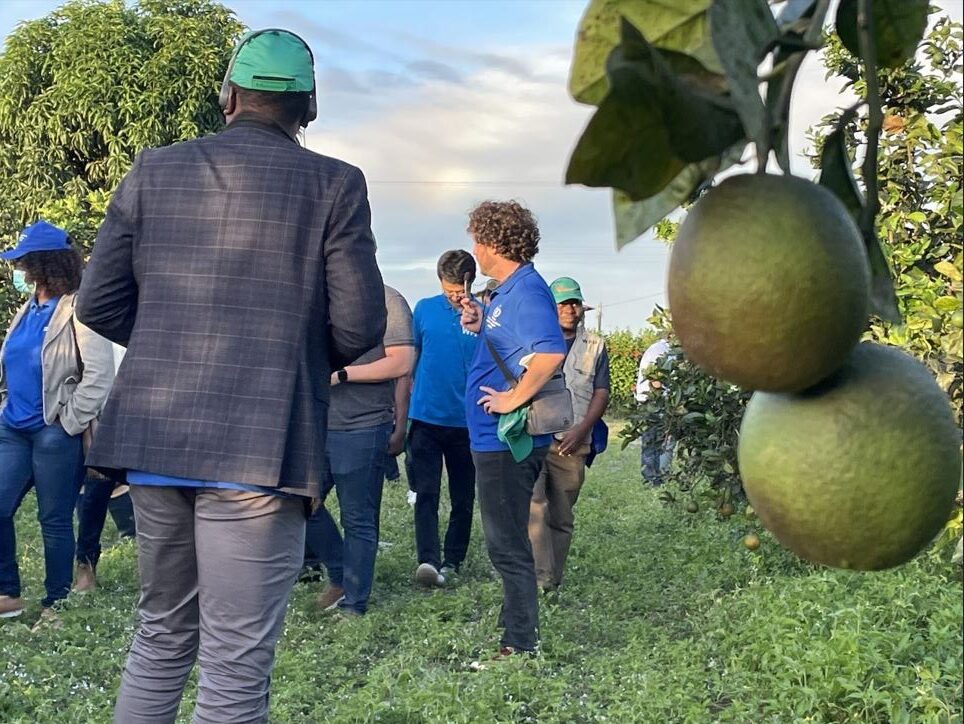 Currently, they use around 220 hectares of land and are supported by several stakeholders, including public institutions, private sector and NGOs. Coopealnor is supporting member farmers for organic food production. Their production is certified and marked as fairtrade, which enables them to sell their product to Brazil and Europe as organic products. These two certificates enable Coopealnor to aggregate products with higher prices than local markets and the minimum sell price grantee enables farmers to invest in their businesses.
During the Brazilian Cotton Congress, the delegates will be able to exchange experiences, learn and access to new technologies on the subject of cotton farming with regards to improvement, production and marketing of cotton and its by-products. The event includes thematic rooms, workshops, round tables and plenaries. On Friday, August 19, delegates and the Beyond Cotton Project team will visit a public school that participates in the Nation School Feeding Programme and a primary care health centre that serves vulnerable families living with food insecurity.
The Beyond Cotton project is a joint initiative by the  WFP Centre of Excellence against Hunger Brazil and the Brazilian Cooperation Agency, with the support of the Brazilian Cotton Institute. Learn more here.