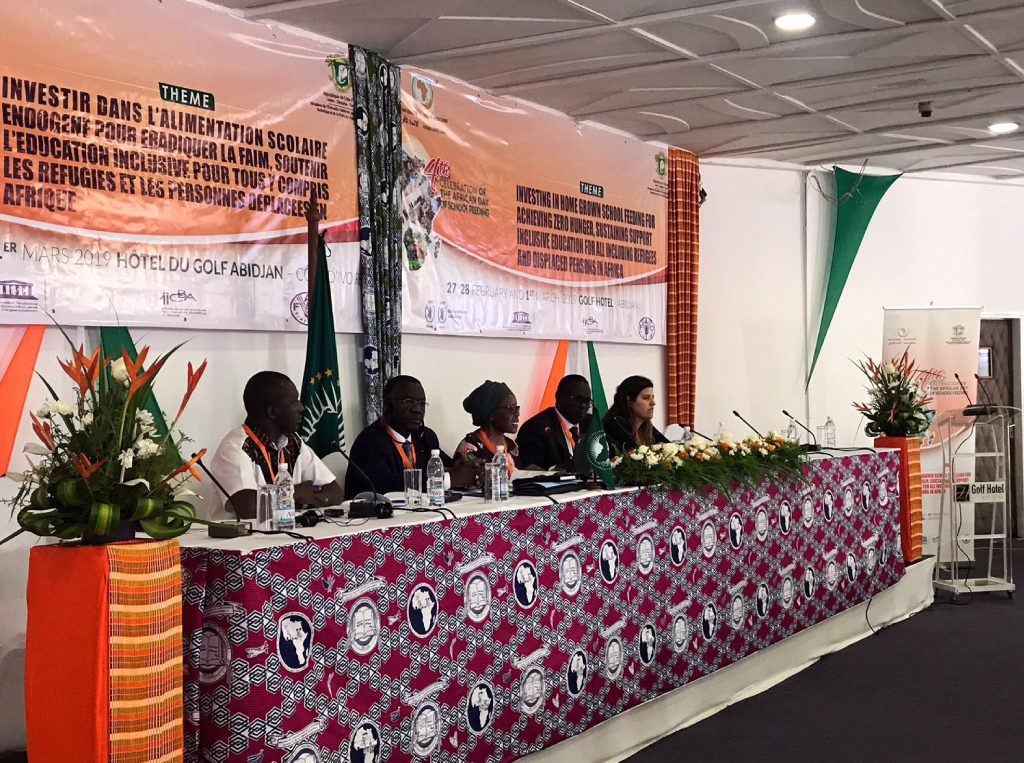 The fourth edition of the African Day of School Feeding was celebrated in Abidjan under the theme "Investing in home-grown school feeding for achieving Zero Hunger and sustaining inclusive education for all, including refugees, returnees and internally-displaced persons in Africa". The event was opened by His Excellency Daniel Kablan Duncan, Vice President of the Republic of Côte d'Ivoire, and celebrated under his distinguished patronage. Around 200 representatives of governments, civil society, and UN agencies participated in the event, including 14 ministers and deputy ministers.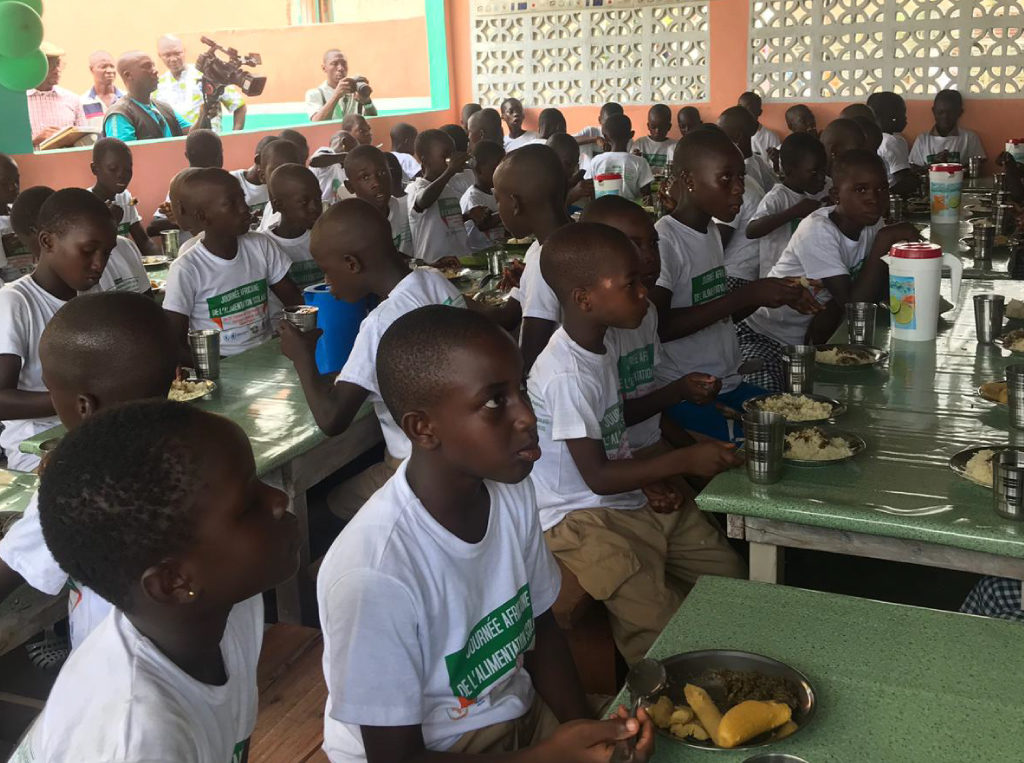 The African Day of School Feeding is celebrated every 1st March. The date was instituted in January 2016 by African Union Heads of State and Government in recognition of the immense value of home-grown school feeding. This specific model of school feeding links local agricultural production to food procurement for schools, with direct benefits for smallholder farmers and for school-attending children.
The date was created after a delegation of the African Union made a study visit to Brazil to see first-hand the Brazilian home-grown school feeding approach and to discuss the terms of collaboration of the WFP Centre of Excellence with the African Union. The African Day of School Feeding marks the commitment of African countries to promoting homegrown school feeding programmes as a key strategy to achieve the Sustainable Development Goals. The first edition of this celebration took place in Niamey, Niger, while the second and third editions were respectively organized in Congo and Zimbabwe in 2017 and 2018.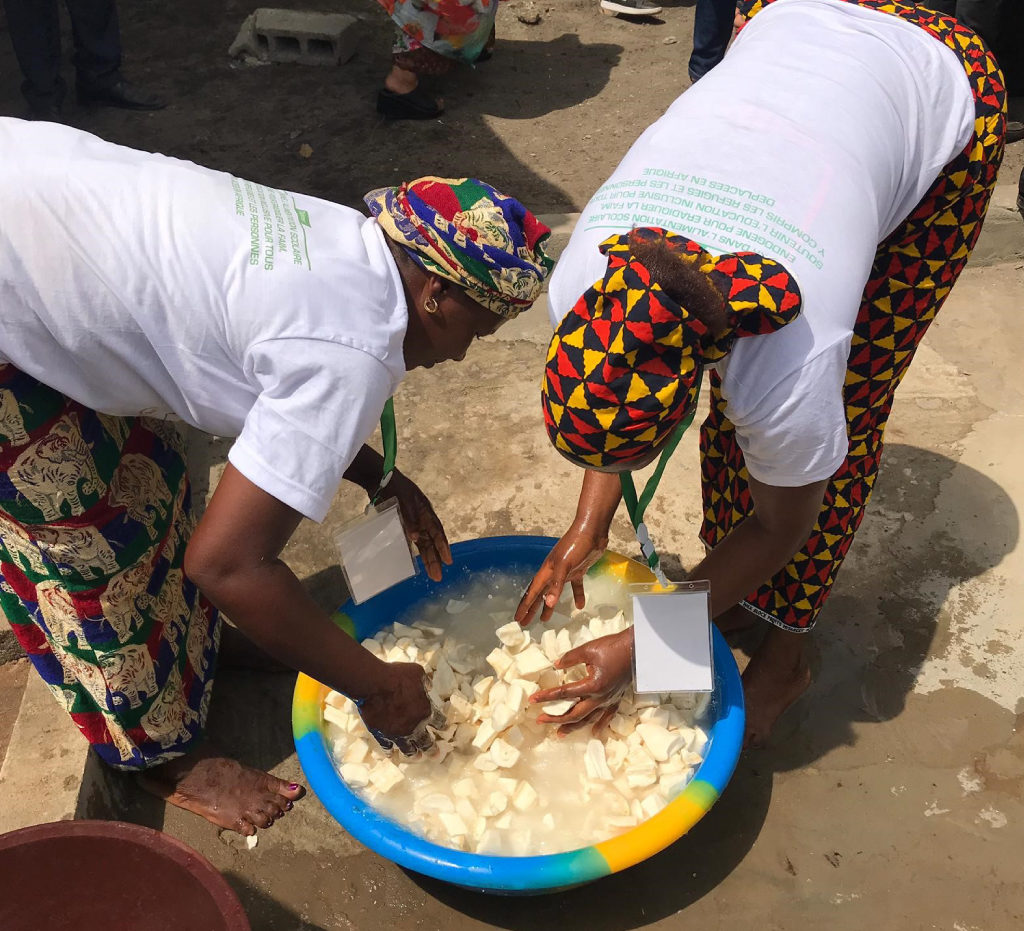 The event
Activities marking this year's celebration kicked off on 27 February. A group of experts held a meeting to discuss the highlights of the School Feeding Cluster Strategy and Work Plan. Both documents were elaborated with technical support from the WFP Centre of Excellence.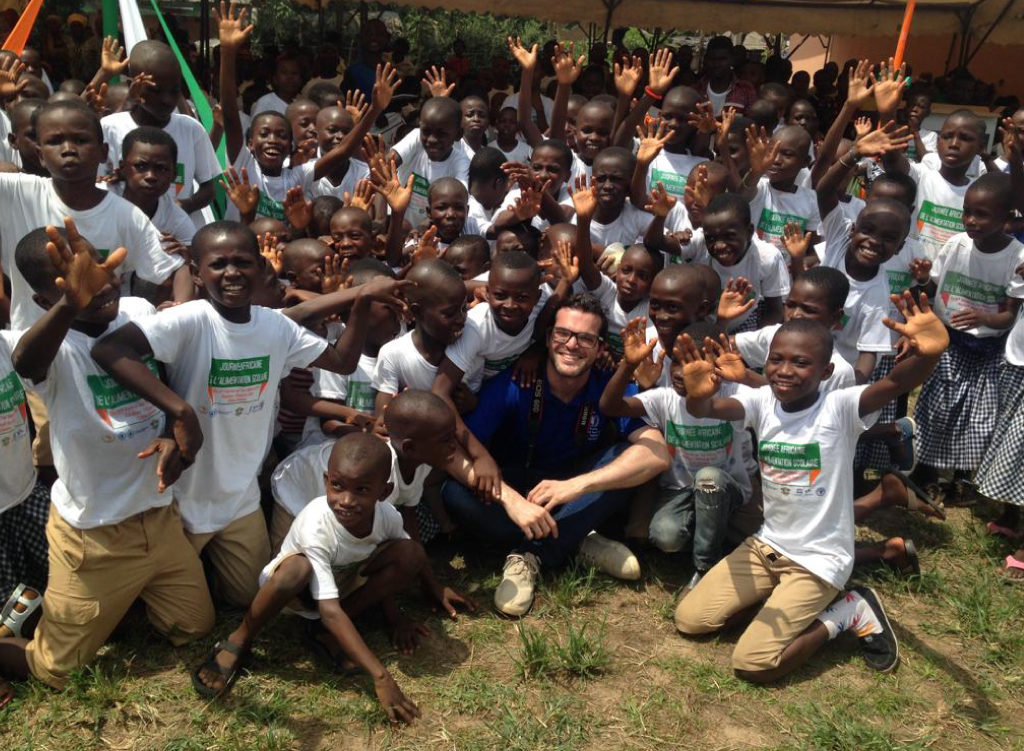 On 28 February participants undertook a field visit to N'Zikro, Aboisso, a community in the skirts of Abidjan. The delegation visited the farm of a group of farmers who give part of their production including bananas, cassava and corn, to school canteens in their village. They also visited a group of women transforming cassava into "Attieke" and providing hot meals to children in schools. After meeting the farmers, the delegation visited a school canteen in N'Zikro to see the children that benefit from the food they produce.
The event spanned three days, with the celebrations culminating on 1st March. It was attended by H.E. Prof. Sarah Anyang Agbor, Commissioner for Human Resources, Science and Technology of the African Union and H.E. Daniel Kablan Duncan, Vice President of the Republic of Côte d'Ivoire who highlighted this event with his presence, thereby demonstrating the commitment of the Government of Côte d'Ivoire to implement and sustain school canteens and school feeding programmes. The event was also graced by senior government representatives from African governments, African Union Commission Staff, development partners and members of the diplomatic corps.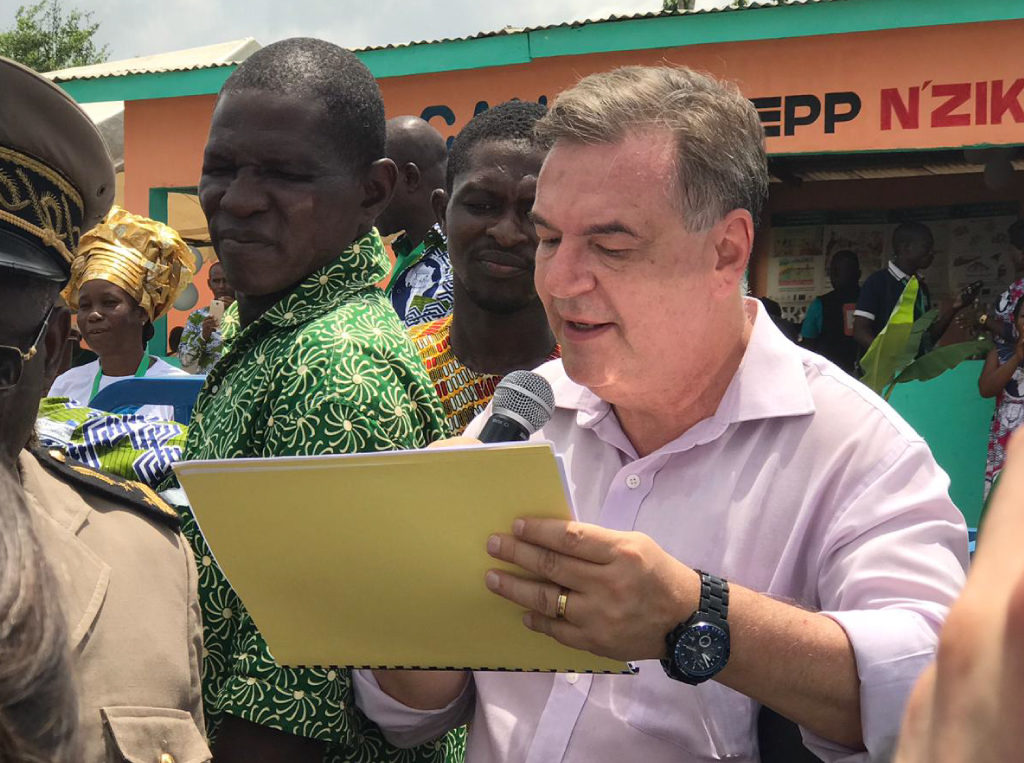 School feeding in Africa
The Government of Côte d'Ivoire made Education a priority and as such demonstrates its commitment through the implementation of a school canteen programme aiming to increase schooling rates in primary school but also give more chances to children from poor households to pursue their studies, thereby reducing failures and drop outs.
"The commitment from these 14 ministers to make sure African children are getting the meals and support they need to thrive in school is extraordinary. I know that what is happening on this African Day of School Feeding will make a real difference in the lives of boys and girls throughout the continent. I look forward to working with the African Union and these country leaders to make sure school feeding programmes can be as effective as possible in helping African children reach their full potential," said David Beasley, Executive Director of the UN World Food Programme WFP.
"In recent years, we have witnessed school feeding shifting from social protection programmes to a core feature of many countries' strategies to ensure food and nutrition security for all," said Daniel Balaban, director of the WFP Centre of Excellence against Hunger in Brazil. "School feeding has become a key intervention for countries to achieve Sustainable Development Goal 2, and the African Union has been a great advocate for the adoption of home-grown school feeding as a continental strategy to improve nutrition, increase smallholder farming and eliminate hunger".
African nations continue to prioritise school feeding through policy and legislation, to improve retention, attendance and the performance of children in schools as well as creating economic growth. Across the continent, 39 countries have school feeding programmes managed and financed by governments; 21 of them have homegrown school feeding programmes. Ghana, Malawi, Kenya and Zimbabwe all feed over 1 million. South Africa and Nigeria each feed more than 9 million children every day of the school year.