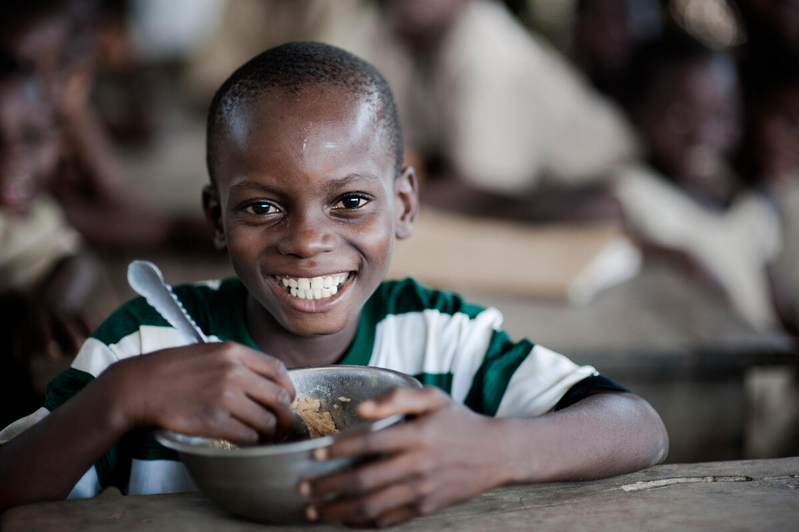 The African Day of School Feeding, celebrated on March 1st, reaches its seventh edition in 2022. Since 2016, the date has contributed to strengthening home-grown school feeding through high-level debates, including public and private officials, civil society and international organizations.  As a result, school feeding on the continent has gained strength: in 2019, 65.4 million children received school meals in Africa, which represents a 71% increase compared to 2013. 
This year's theme is nutrition and food security, through the strengthening of agri-food systems and social and health protection systems to accelerate the development of human, social and economic capital on the continent. The celebrations included online events organized by WFP, FAO, UNICEF, UNESCO, and the African Union, with support from the Global School Feeding Coalition.  
The African Day of School Feeding was created in January 2016 by African Union heads of State in recognition of the immense value of school feeding linked to local agriculture. This specific school feeding model links local agricultural production to the purchase of food for schools, with direct benefits to family farmers and children.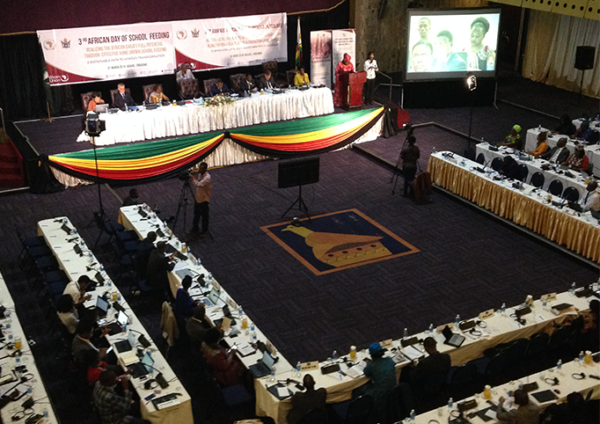 The date was created after an African Union delegation made a study visit to Brazil to take a closer look at the Brazilian approach to school feeding and discuss the terms of collaboration of the WFP Centre of Excellence against Hunger with the African Union. The African Day of School Feeding marks African countries' commitment to promoting school feeding programmes as a strategy to achieve the Sustainable Development Goals.  
The first edition of the celebration took place in Niamey, Niger, and was followed by a celebration in Congo in 2017, in Zimbabwe in 2018, and in Côte D'Ivoire in 2019.  Since 2020, the celebrations have taken place online due to restrictions imposed by COVID-19.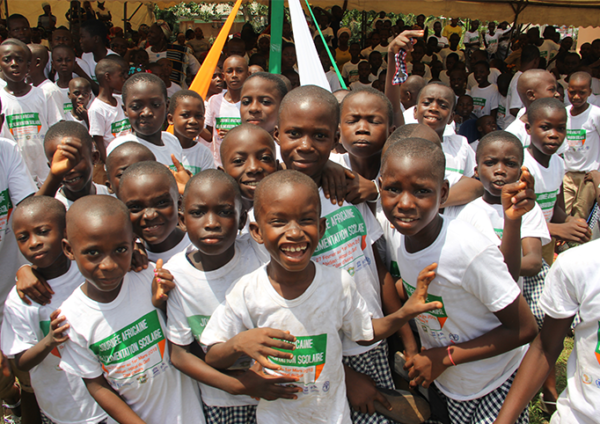 Check out the history of the partnership between WFP Brazil and the African Union here