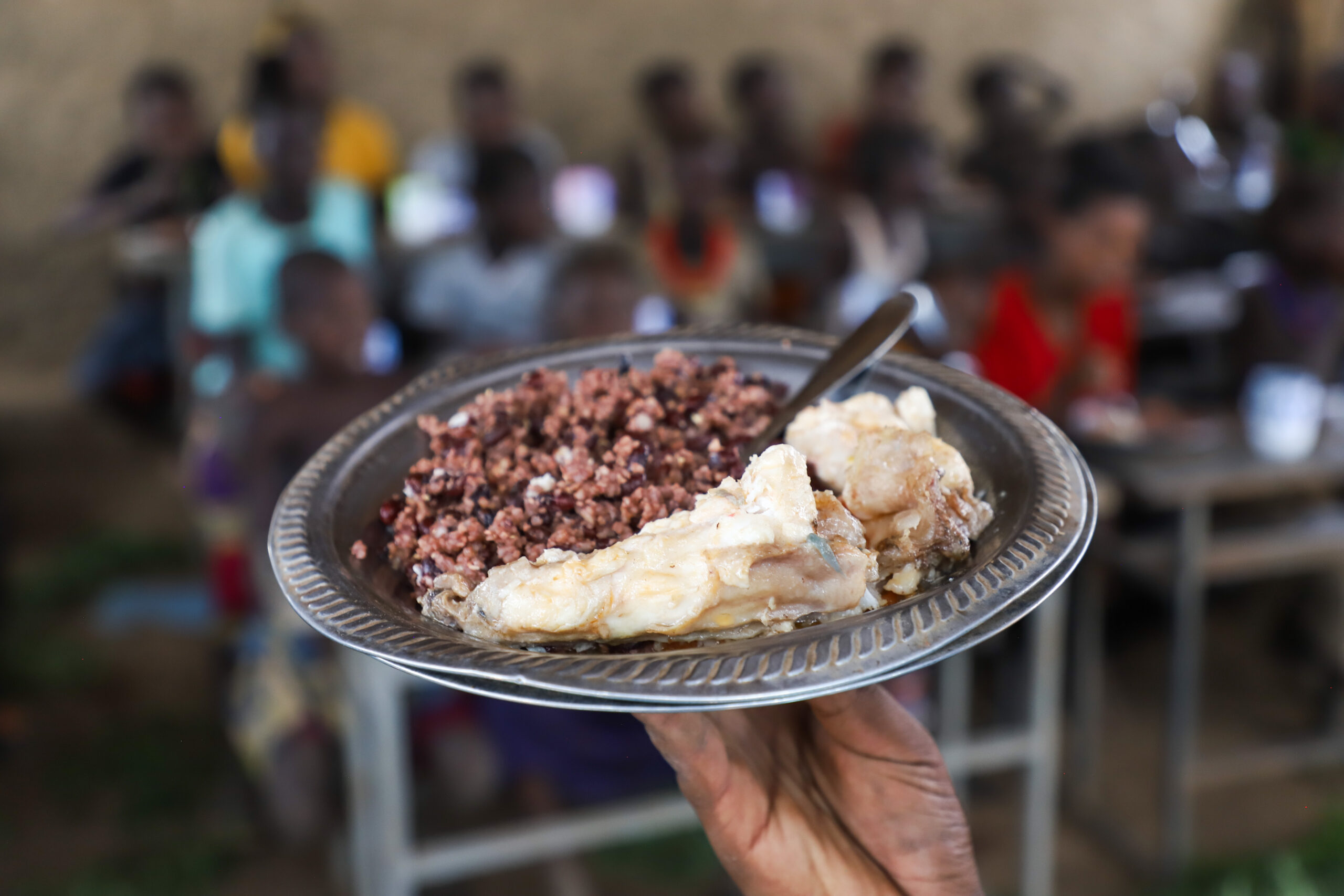 The WFP Centre of Excellence against Hunger Brazil has been playing a key role in promoting healthy eating and food security in the world. In celebration of International School Meals Day, celebrated this year on 9 March, the Centre of Excellence highlights the importance of providing nutritious meals for school-age children and young people.
The date, created in 2013, was born with the purpose of spreading the importance of the nutritional quality of school meals; emphasizing the connection between healthy eating, education and learning; connecting students around the world to promote healthy habits; sharing success stories; disseminating research; and alerting to the role of school feeding programmes in combating hunger and poverty.
School feeding is one of the most effective ways to fight hunger and malnutrition. In addition to ensuring that children have access to healthy food, school feeding can also increase school attendance and improve academic performance. According to Daniel Balaban, Director of the Centre of Excellence, "for us at the Centre of Excellence, this is a very important topic. School feeding not only has an educational character, because it keeps children in school well nourished, but it also has an agroecological character, because it makes sure that the food offered by school feeding comes from family farming".
Over the past few years, the Centre of Excellence has supported countries around the world in creating and adapting school feeding programmes linked to local agriculture. Through South-South Cooperation, and in partnership with the Brazilian Cooperation Agency (ABC, in Portuguese) and the National Fund for Education Development (FNDE, in Portuguese), the good practices of Brazil's National School Feeding Programme (PNAE, in Portuguese) have inspired – and continue to inspire – similar programmes in several countries.