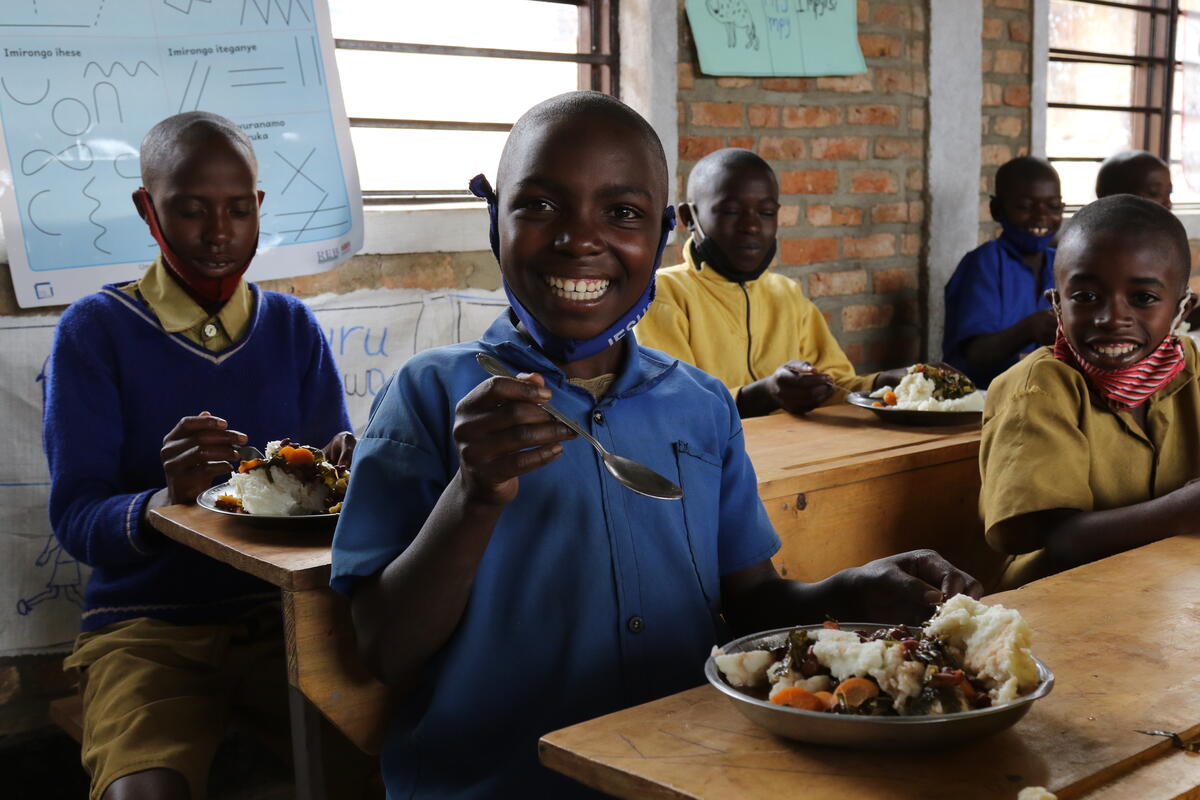 The International Day of Education, celebrated on 24 January, was created by the United Nations General Assembly to highlight the role of education for peace and development. In a message recorded especially for the date, the UN Secretary-General António Guterres highlighted the impacts of the pandemic for students around the world. "Today, school closures continue to affect the lives of more than 31 million students, exacerbating a global learning crisis," he said. Education is a prominent public good and an essential facilitator for the entire 2030 Agenda for Sustainable Development," he added.
In addition to being a space for cognitive and psychosocial development, the school is also the place where children in the most vulnerable communities around the world have their only balanced meal of the day, which represents an important strategy to combat hunger and malnutrition. Over the 10 years of its operations, the WFP Centre of Excellence against Hunger Brazil has worked with partner countries to create and strengthen accessible school feeding programmes that are adapted to local specificities while offering locally sourced food.
Social gains
Adequate health and nutrition are essential for students to learn and perform better overall. In addition, school feeding serves as an incentive for school attendance, while also to removing from families the financial burden of providing nutritious and fresh food daily, and supporting those families who are unable to provide those meals. By benefiting children and their families, the food served at school helps create what is called human capital, which combines health, skills, knowledge, experience, and habits of a population.
When school feeding is linked to local agriculture, it also benefits the economy. Taking all of this into consideration, it is possible to say that an investment of US$ 1 in school feeding can generate up to US$ 9 in return. In a recent study conducted by the Centre of Excellence, it is possible to see, in practice, the advantages of investment in school feeding  programmes in São Tomé and Príncipe. The publication is available here.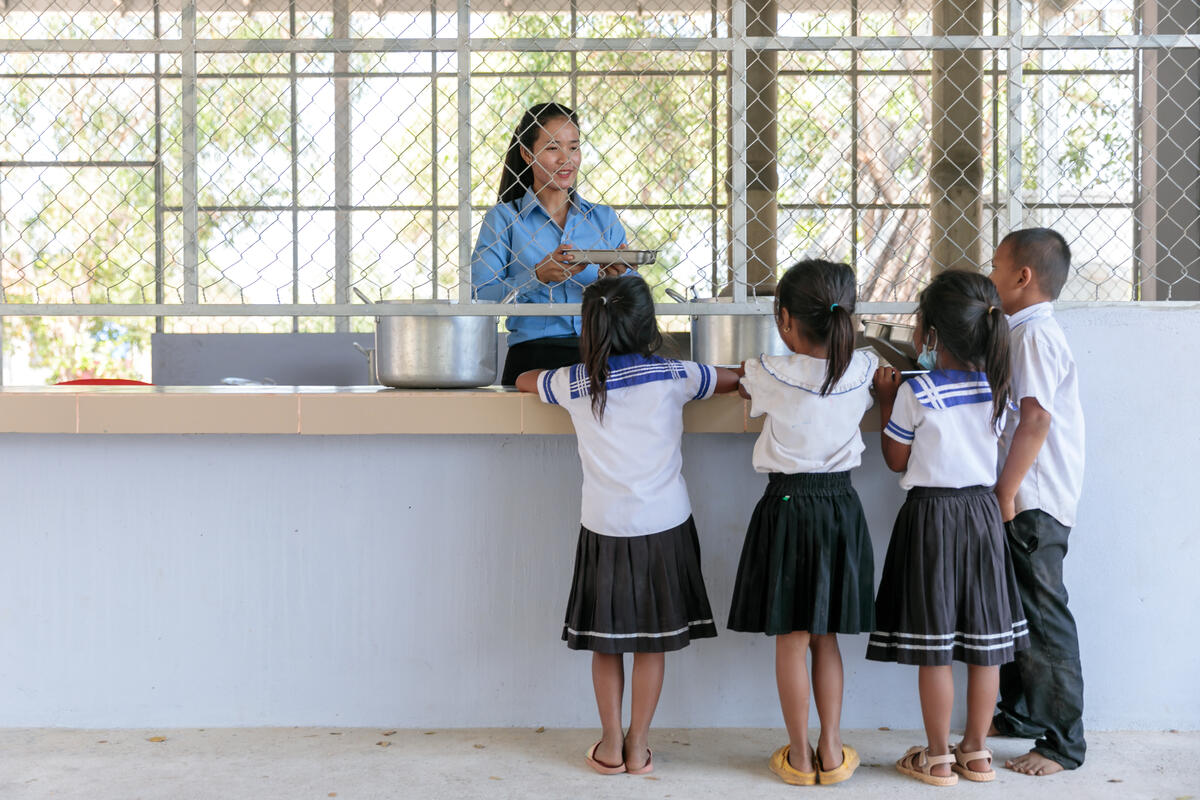 Pandemic
During the pandemic and the closure of schools, several countries had to adapt their school feeding programmes to ensure the distribution of food to these populations. Among the solutions adopted by local governments are the review of the benefits allocated per child, the review of the distribution modality and direct cash transfers.
In Brazil, the National School Feeding Programme (PNAE), which serves more than 40 million students with daily nutritious meals, was adapted so that food would continue to reach the families of students who remained at home with the closing of schools. To learn more about the adaptations made to the programme, please download this publication.