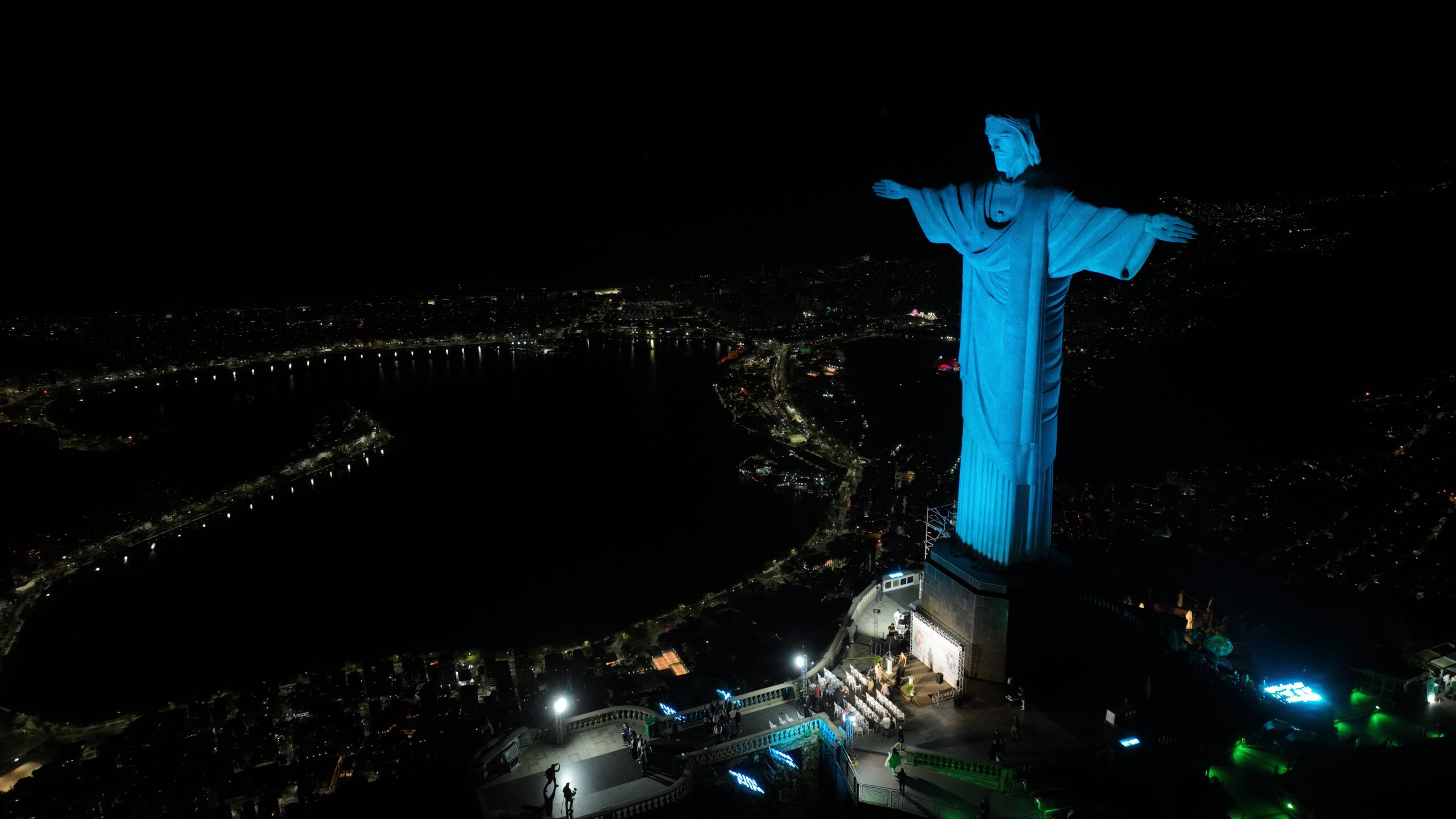 The world is in danger of another year of record hunger as the global food crisis continues to push even more people to acute food insecurity, warns the United Nations World Food Programme (WFP) on World Food Day, celebrated on October 16. The global food crisis is the result of a combination of climate shocks, conflicts and economic pressures.  WFP's operational plan for 2022 is the agency's most ambitious ever. It prioritises action to prevent millions of people from dying of hunger while working to stabilise – and where possible build – resilient national food systems and supply chains.
To shed light on these challenges, several events and digital campaigns have taken place in recent days. In Brazil, an event at the Christ the Redeemer monument, in Rio de Janeiro, brought together more than 40 authorities from 14 countries, representatives of United Nations agencies and international organizations to call for urgent action against food insecurity, also highlighting the importance of ensuring the population's access to healthy food.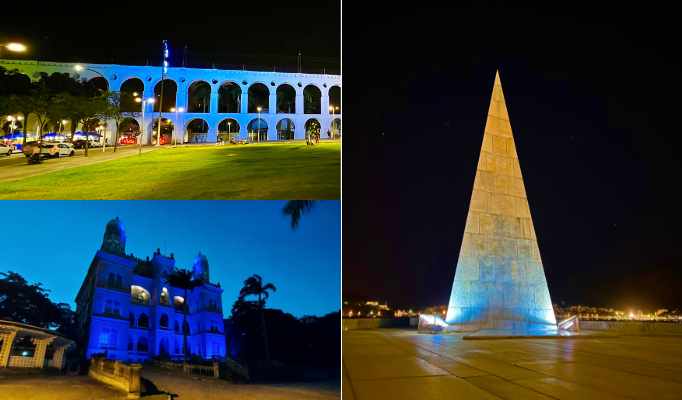 The event, which was broadcast live UN in Brazil YouTube channel, was promoted by the WFP Centre of Excellence against Hunger in Brasil, the United Nations Food and Agriculture Organization (FAO), the Inter-American Institute for Cooperation on Agriculture (IICA) and the International Fund for Agricultural Development (IFAD). At the end of the ceremony, four monuments in Rio de Janeiro were lit up in blue, the colour of the campaign: Christ the Redeemer statue, the Arcos da Lapa aqueduct, the Estácio de Sá monument and the Fiocruz Castle.
"Access to adequate and healthy food is a human right. Governments, civil society and the private sector play a crucial role in the process of developing and transforming agri-food systems, especially in a context of climate crisis, which helps push millions of people into hunger," said Daniel Balaban, WFP Representative in Brazil.
On Sunday morning, chef Regina Tchelly, from the Favela Orgânica project, led a workshop about zero-waste cooking. Regina is a chef, social entrepreneur and dedicates her time to transform people's relationship with food and the environment through healthy eating and the fight against food waste. "I like to say that I make real food accessible to everyone. We have to work on the food cycle, fight waste and hunger. Everyone is entitled to a real and colourful food," she said.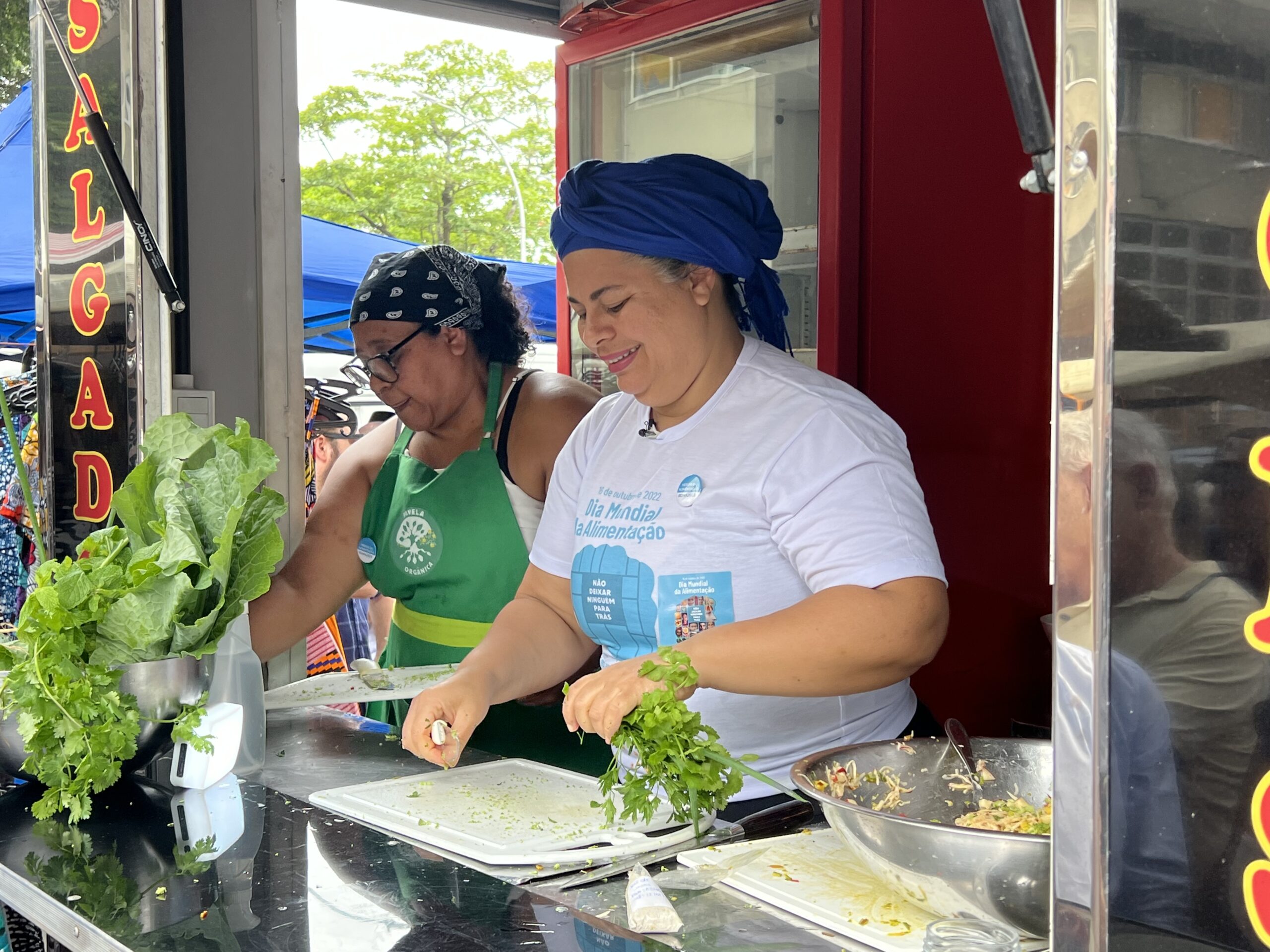 #Cook4Climate: effects of the climate crisis on increased hunger
Climate shocks are increasing in frequency and intensity, leaving affected communities with no time to recover between disasters. Last year alone, more than 23 million people were pushed into extreme hunger, affecting means of production and access to food. To highlight this challenge, WFP launched the global #Cook4Climate campaign, which in Brazil  had the participation of renowned chefs, such as Rita Lobo, Helena Rizzo, Bel Coelho, Elisa Fernandes and chefs who are part of Gastromotiva.