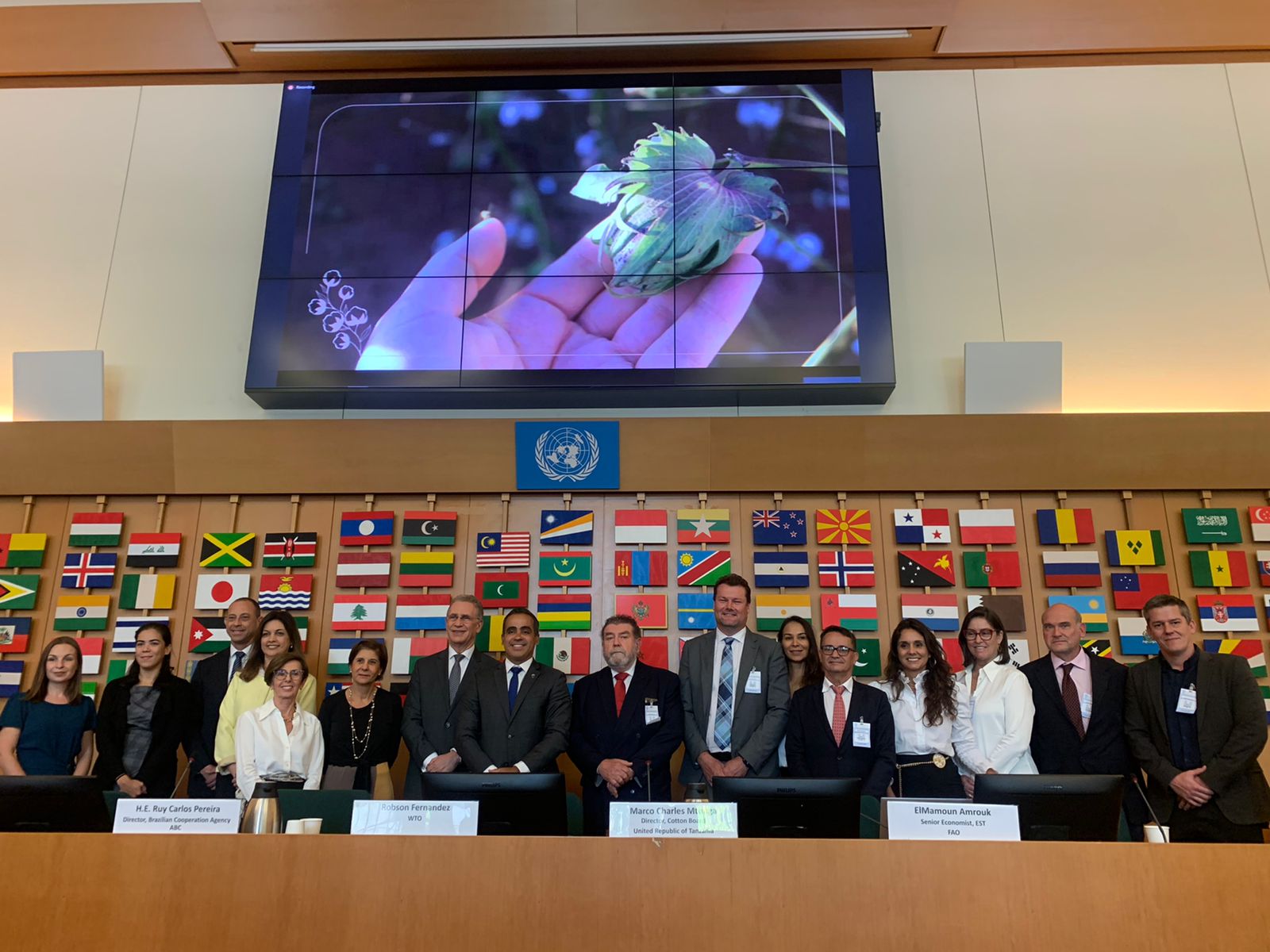 To mark World Cotton Day, the WFP Centre of Excellence against Hunger team participated in thematic meetings in Rome, Italy, on October 6 and 7. The activities are part of the events held by the United Nations Food and Agriculture Organization (FAO) and which was also attended by representatives of the Brazilian government, the International Labour Organization (ILO) and the Brazilian Cotton Institute, as well as representatives from the cooperating countries.
Joelcio Carvalho, Project Officer of the Centre of Excellence, represented the Beyond Cotton project team at the events. On October 6, a meeting led by the Brazilian Cooperation Agency (ABC) promoted moments of exchange of experiences between the countries and organizations participating in the cotton projects that make up the Brazilian programme to support the strengthening of the sector.
"During the event, we presented the Beyond Cotton project implementation strategy, detailing the activities to strengthen the outlets of cotton by-products and associated crops," said Joelcio Carvalho. "Cotton production is an important means of developing family farmers and connecting them to local markets and for the creation of strategies to combat hunger and poverty, and the achievement of Food and Nutrition Security," he added.
The project, which is a collaboration between the Centre of Excellence against Hunger, the Brazilian Cooperation Agency (ABC) and the Brazilian Cotton Institute, is committed to addressing the roots of food and nutrition security, supporting small cotton producers in the production and distribution of by-products and the establishment of intercropping systems, which, in turn, will increase income and improve food and nutrition security.
On October 7, the event highlighted the crucial role that the cotton sector plays for participating countries, as well as its broader economic and social relevance worldwide. The event was an opportunity to highlight the importance of the agricultural sector for the achievement of the 2030 Agenda for Sustainable Development and the Sustainable Development Goals.
Learn more about World Cotton Day here.