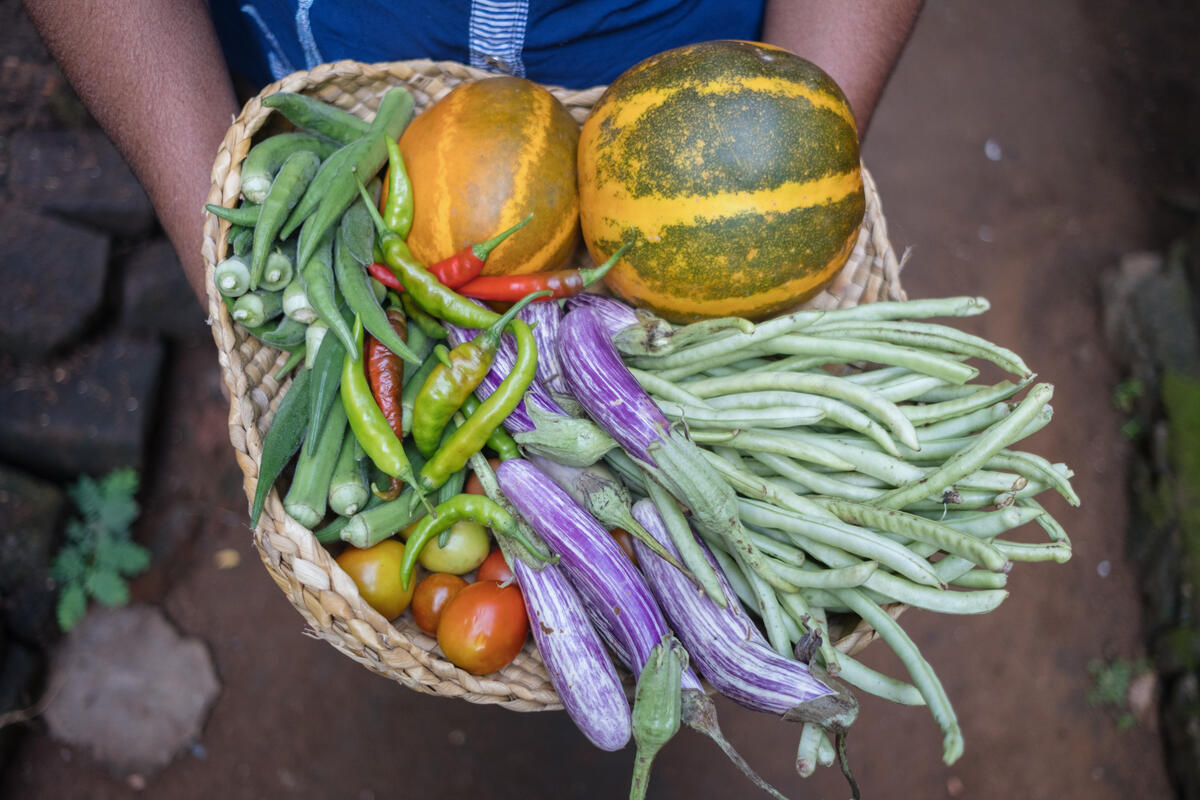 Today, 31 March, is National Health and Nutrition Day in Brazil. The date aims to make the population aware of the importance of adopting healthy habits to prevent diseases and promote well-being. A proper and healthy diet is a recipe for a longer life, with more vitality and the key to preventing several chronic diseases. 
Data from the World Food Programme (WFP) shows that even before the current global food crisis, healthy diets were unaffordable for 3.1 billion people. This situation is deteriorating rapidly: 53 countries reported an increase of more than 15% in domestic food prices in August 2022, compared to 40 countries in April 2022. 
This is especially the case in the most vulnerable countries, where access to nutritious food was limited even before the crisis, as a result of conflicts, climate disasters, inequalities and compromised health, food and social protection systems. In these settings, children are among the groups most affected by malnutrition.  Children suffering from malnutrition are up to 12 times more likely to die than a healthy child. Those who survive can face lifelong health and development challenges.
Solutions and the role of the Centre of Excellence in nutrition actions 
To combat this reality, several actions are carried out by the government and non-governmental organizations across the country. The National School Meals Programme (PNAE, in Portuguese), for example, guarantees access to healthy food for over 40 million students in the public-school network, encouraging at least 30% of the food to come from family farms. School feeding programmes encourage children to stay in school and improve school performance. 
The Nurture the Future project, the result of a partnership between the General Food and Nutrition Coordination of the Brazilian Ministry of Health, the WFP Centre of Excellence against Hunger and the Brazilian Cooperation Agency, is also an example of action that promotes good eating habits and combats malnutrition. The South-South cooperation project has as one of its objectives to address the multiple burden of malnutrition through the exchange of experiences between Brazil, Colombia and Peru.  
The project has produced publications on the multiple burden of malnutrition and, especially, overweight and obesity in Brazil and cooperating countries (Colombia and Peru), in addition to strengthening knowledge networks and participation in national and international seminars on the subject. Learn more here.