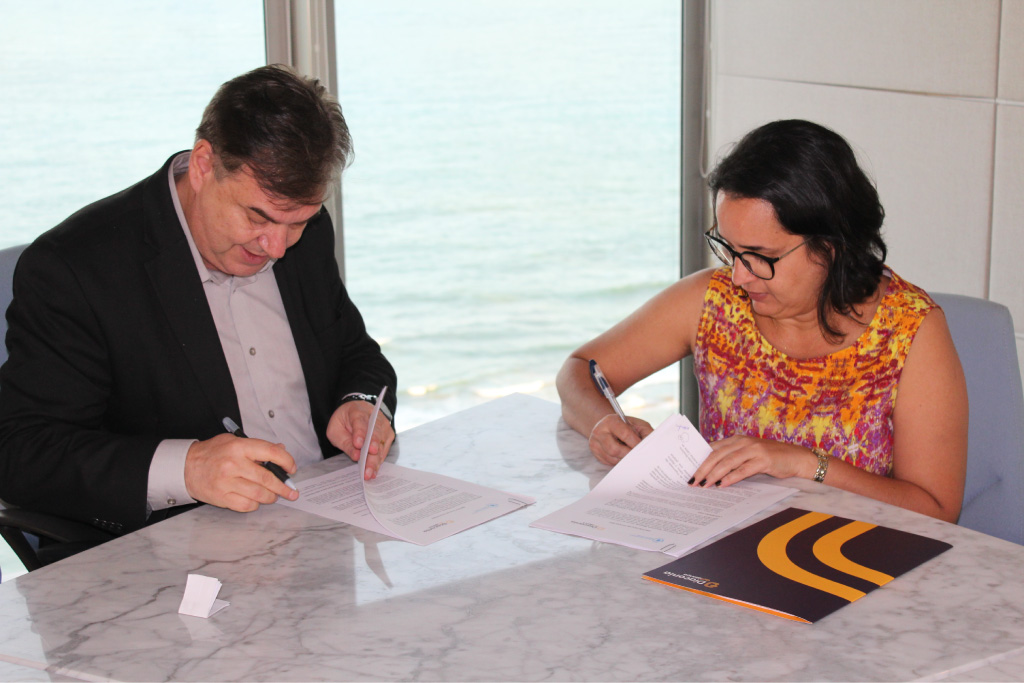 The experiences of the Cotton Project on Agroecological Consortia, carried out by Diaconia in seven Brazilian Northeastern Semiarid territories, will serve as a reference for African countries. Through a partnership between Diaconia and the Centre of Excellence Against Hunger of the World Food Programme (WFP),  activities will be held to exchange and share experiences between Brazil and Africa, so that small farmers in the countries in the continent start to grow food, taking turns with the monoculture of cotton already present in the region. The goal is selling, to school meals, the food produced by small farmers.
Last Thursday (September 26), in Recife (PE), the director of the Centre o Excellence, Daniel Balaban, and the general coordinator of Diaconia, Waneska Bonfim, signed a Memorandum of Understanding that formalized the partnership.
Daniel explains that Diaconia will collaborate with the Beyond Cotton project developed by the Centre in countries such as Benin, Mozambique, Kenya and Tanzania. The project aims at improving the income and food and nutritional security of cotton-producing family farmers by expanding this production to food for school meals, the equivalent of the National School Meals Programme (PNAE, in Portuguese acronym).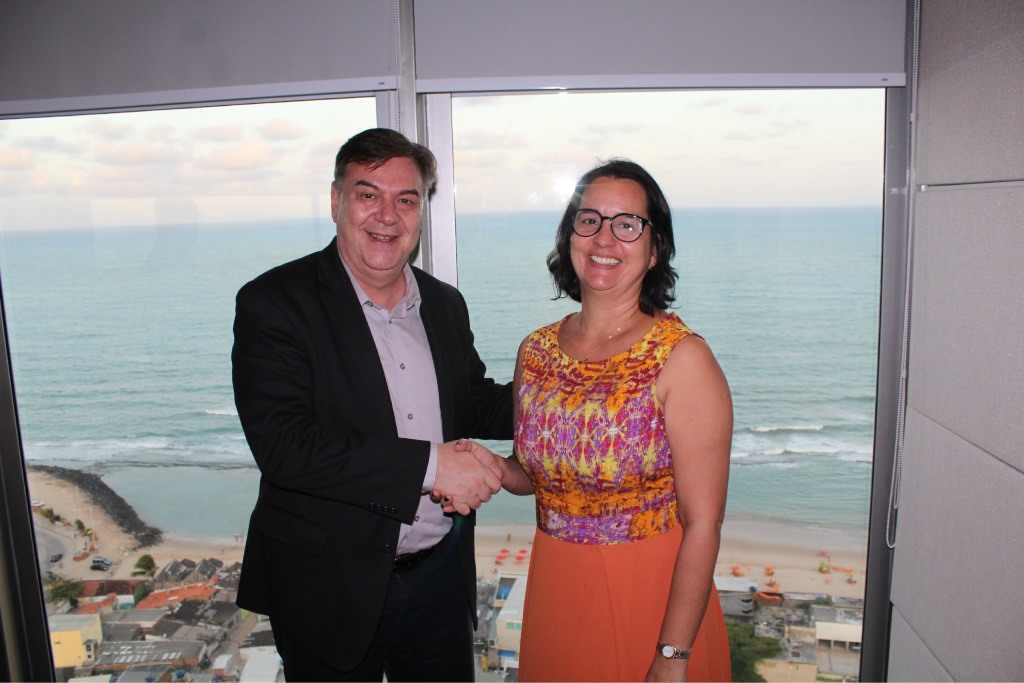 "We are implementing the culture of planting food on cotton crops. The idea is that the food produced are sold for school meals, serving as a hunger-fighting pillar, since hunger still plagues the continent. Here in Brazil, this partnership with Diaconia, based on the agroecological cotton project, is a pioneering action, since it brings a huge visibility worldwide. This cooperation is very important to us and I am sure it will have good results".
"We are happy to be a national reference for the World Food Program with the experiences of the Cotton Project in Agroecological Consortia. From now on, exchange of activities and experiences will be developed through this partnership. The political impact and the relationship of farming families with PNAE will also be further strengthened with this partnership", said Waneska Bonfim.
According to the document, the partnership will last for three years and may be renewed depending on the interest of the parties involved. During this period, the organizations plan to conduct awareness and mobilization campaigns in Brazil and Africa on sustainable production, food sovereignty and promotion of food and nutrition security; share experiences, best practices and lessons learned about design and implementation, modalities, innovations and civil society engagement in national food and nutrition security strategies; organize joint events, seminars and conferences; promote and support projects and programmes of mutual interest and promote, through website and other media, volunteer initiatives aligned with the purpose of the Memorandum.
All of these activities are intended to eradicate hunger and poverty among countries and populations with the highest levels of inequality and food insecurity. They are linked to the 2030 Agenda, adopted at the 2015 UN General Assembly, specifically the Agenda's second Sustainable Development Goal (SDG), which aims at ending hunger, achieving food security and nutrition improvement and promoting sustainable agriculture. by 2030. (With information from Diaconia)