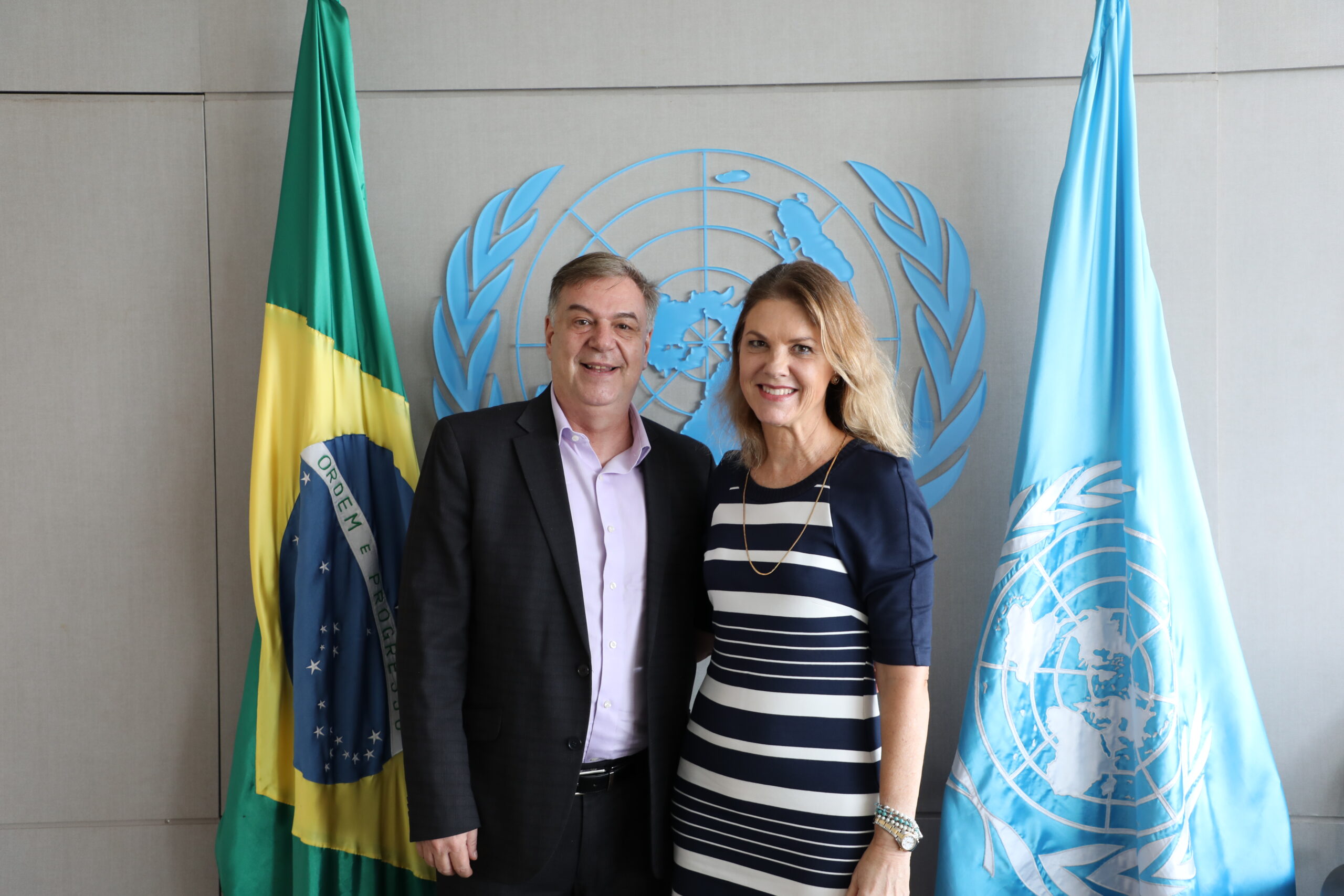 Photo: Isadora Ferreira
On Monday, 26 September, the Director of the World Food Programme (WFP) Centre of Excellence against Hunger in Brazil, Daniel Balaban, attended a meeting with the United Nations (UN) resident coordinator in the country, Silvia Rucks, at the UN headquarters in Brasilia. During the meeting, Daniel Balaban presented WFP's current activities and discussed South-South cooperation projects that are being executed by the Centre of Excellence, such as school feeding technical assistance, and the Beyond Cotton and Nurture the Future projects.
In addition, Daniel Balaban and Silvia Rucks talked about possible new projects, with the participation of the UN System in Brazil, in the areas of food security, socioeconomic development and policies to promote nutrition. They also discussed the UN participation at the 27th Session of the Conference of the Parties to the United Nations Framework Convention on Climate Change (COP27), which will take place on 6-18 November in Egypt.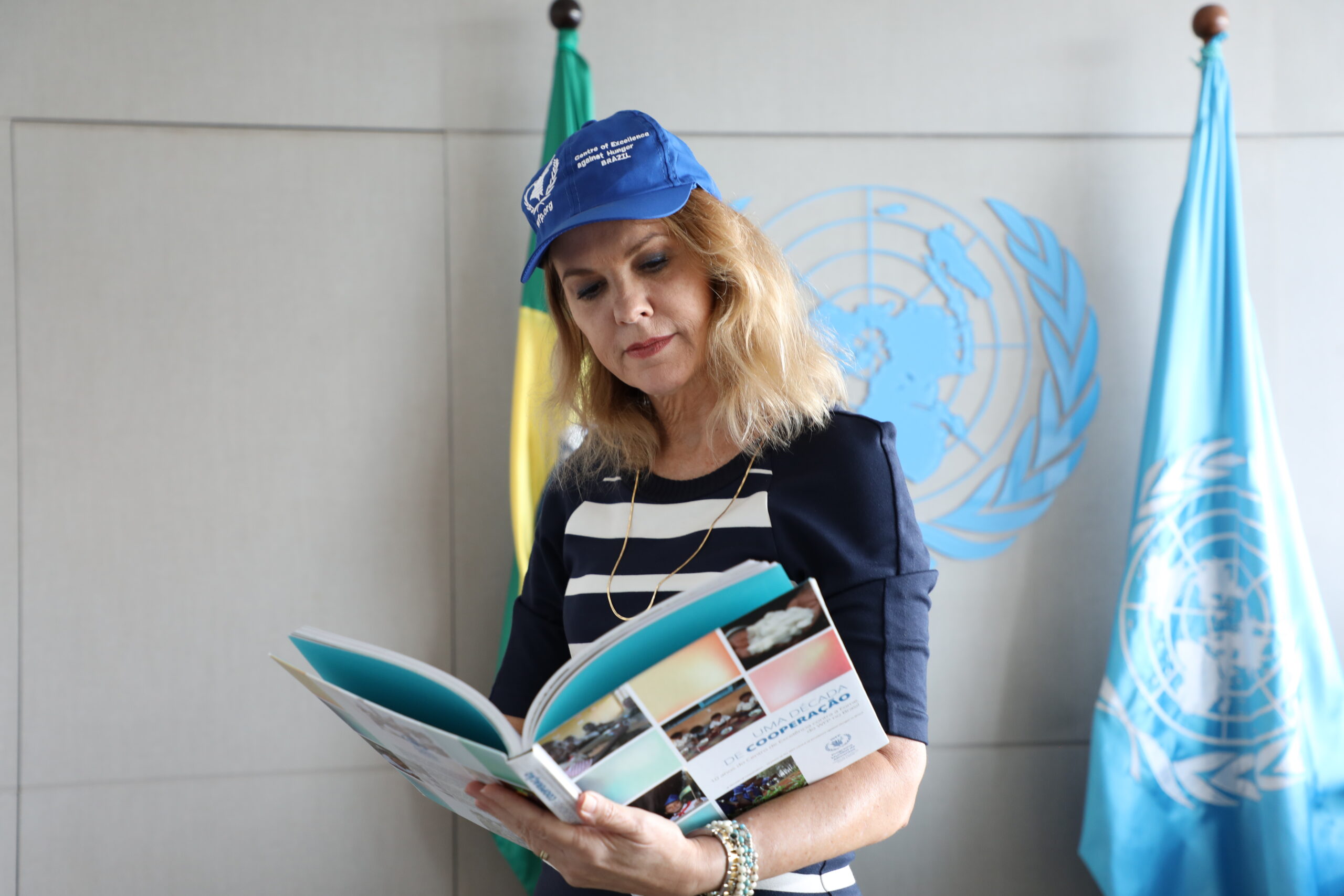 Photo: Isadora Ferreira
"I need to recognize the work of the Centre of Excellence, which has given visibility to the best practices and models developed by Brazil and that can help vulnerable populations in other countries," said Silvia Rucks. "I hope that we can expand the joint work of WFP with the entities that make up the UN country team in Brazil," she added.
"The conversation with the resident coordinator was very productive, and the WFP Centre of Excellence in Brazil is at her disposal to increasingly advance international cooperation between the countries, with the support of the UN system," said Daniel Balaban.
Silvia Rucks, who was born in Uruguay, took up the post in Brazil in May 2021, after five years as a resident coordinator in Chile, where she also served as a representative of the United Nations Development Programme (UNDP). In Chile, she led the UN country team's response during a period of unprecedented political, socioeconomic and security challenges brought first by the wave of protests that triggered a constitutional reform process in 2019, and then by the COVID-19 pandemic in 2020.