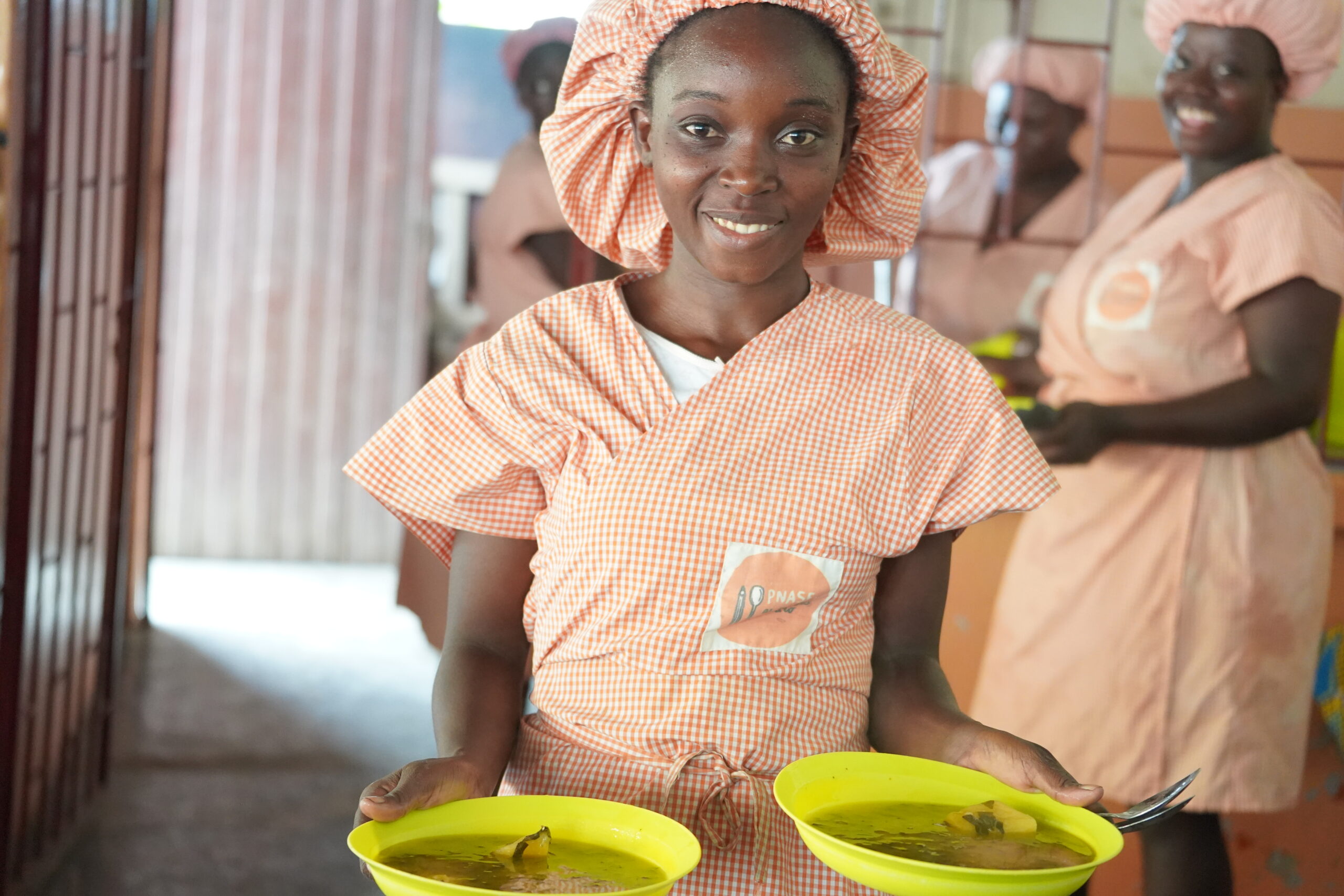 The United Nations World Food Programme (WFP) has received a $100,000 contribution from the government of Brazil to provide nutritious meals with locally produced organic food to 6,700 school children in the districts most affected by climate-related disasters in Sao Tome and Principe.
Since April 2023, school children in the districts of Lembá, Cantagalo and Lobata have been eating more diverse and nutritious meals from small local producers, thanks to the contribution of the Brazilian Government.
"This assistance provides quality and nutritious food for children at a time when they need it most. It also encourages local production, as all products are from local and organic farmers, without the use of chemical and artificial fertilizers," said Pedro Luiz Dalcero, Ambassador of Brazil in Sao Tome and Principe.
"We have had a similar programme in Brazil in the past, an experience that inspired us to repeat it here in Sao Tome and Principe. I was very happy to come here and see these kids getting a good quality meal. And this is generating a regular source of income for farmers," added Ambassador Dalcero during the delivery of the products at the Sao Quilembe Nursery in Lobata.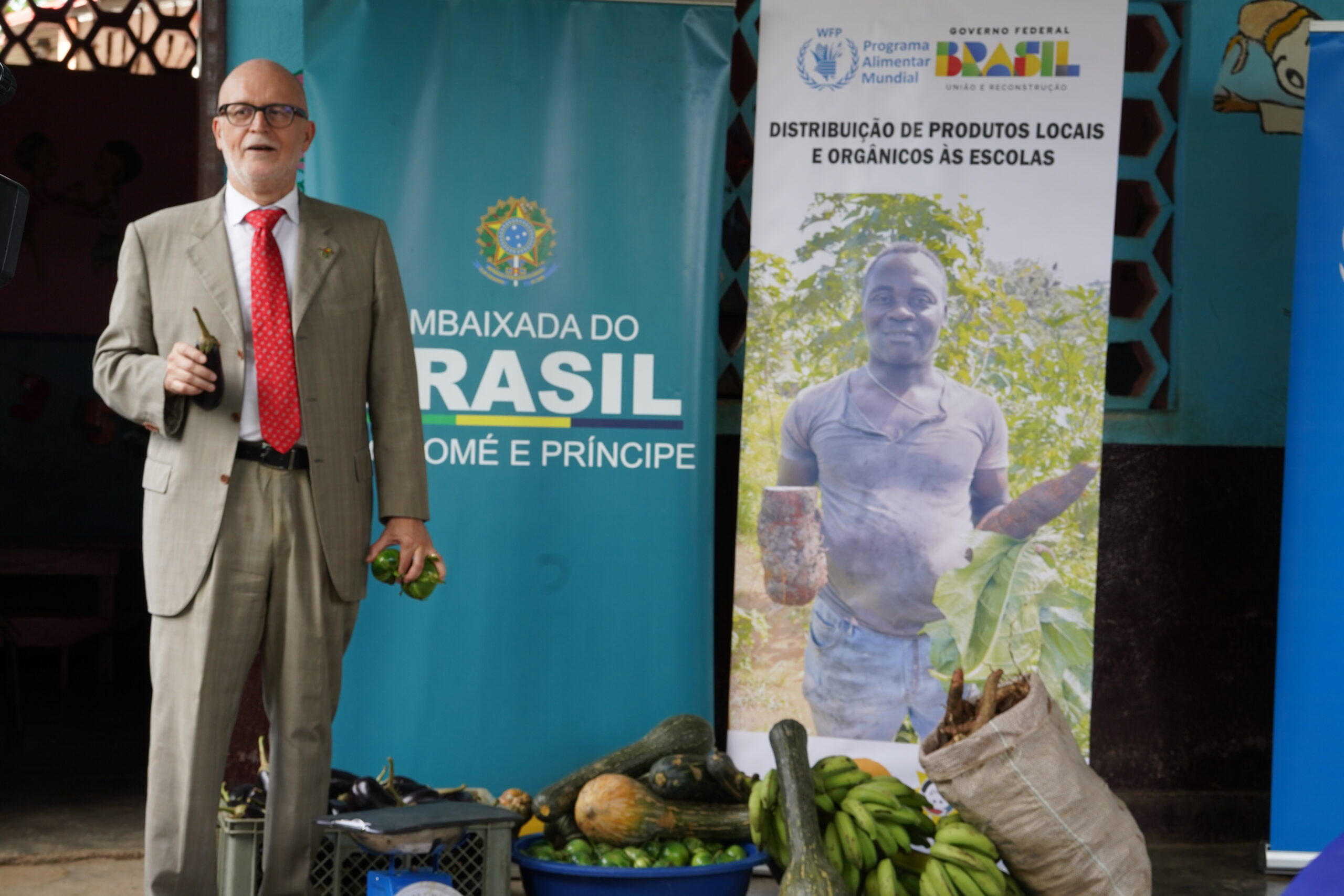 Small farmers and school children were among those most affected by the torrential rains in December 2021 and March 2022. The impact of climate-related disasters has been further exacerbated by the effects of the conflict in Ukraine, driving up the cost of living in a country that is overly dependent on food and fertilizer imports. To strengthen the resilience of communities in Sao Tome and Principe, WFP joined forces with the Brazilian Embassy and the National School Food and Health Programme (PNASE) to boost local food production.
"About 95% of the food consumed in schools in Sao Tome is imported and only 5% is purchased locally. This pilot project aims to reverse this trend and we are already seeing it in the schools covered, where 50% of the food consumed is now of local origin," said Edna Peres, Head of the WFP Office in Sao Tome and Principe. "This is an example of success that we want to replicate in other schools and districts in Sao Tome and Principe," Peres added.
With increased support from partners such as Brazil, WFP is investing in local production and processing of climate-adapted food crops to help Sao Tome and Principe achieve zero hunger and eradicate malnutrition. Increasing local production of food for school meals will also contribute to lessening the impact of the global economic crisis that strongly affects the import of food products such as rice, wheat, pasta, and beans.