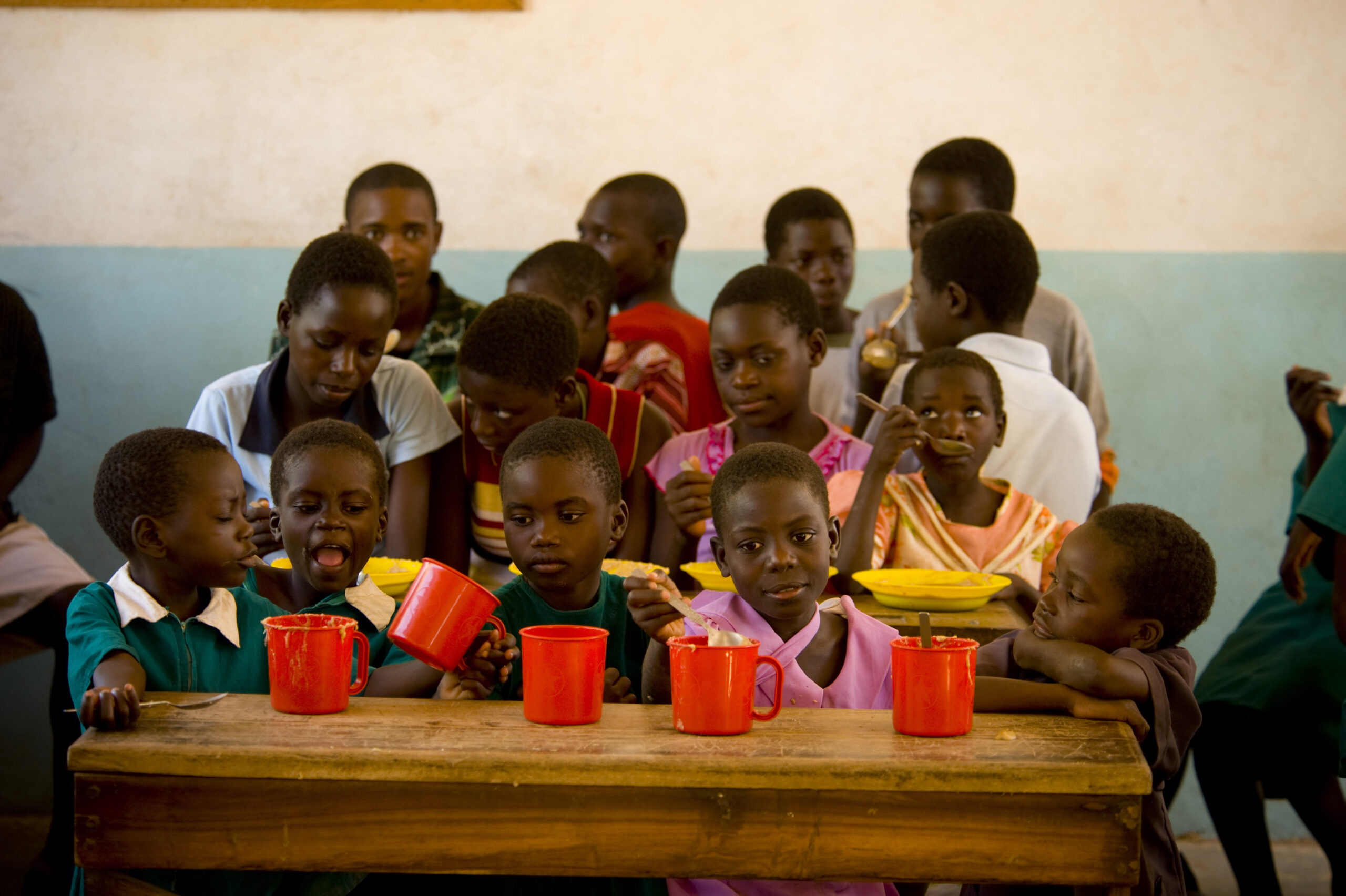 On Wednesday 12 October, the WFP Centre of Excellence against Hunger in Brazil co-hosted a side event as part of the 50th Session of the Committee on World Food Security (CFS). The webinar brough together experts from the Centre of Excellence, WFP and FAO, the Brazilian Fund for Education Development and Brazilian Cooperation Agency, WFP in Lesotho and the government of Angola to discuss digital solutions and successful experiences in school feeding.
"After a decade of doing this work, we know that it is important to provide assistance in innovative ways, catering to the different needs of each country and adapting to the global political and economic context", said Daniel Balaban, Director of the WFP Centre of Excellence against Hunger in Brazil, in his opening remarks. Since 2019, the Centre of Excellence has been using digital tools to provide support in a quick, flexible and cost-effective way, which enabled the continued delivery of services during the pandemic.
"Hunger and malnutrition in childhood can have life-long cognitive and physical consequences", said Nancy Aburto, Deputy Director of the FAO Food and Nutrition Division, at the opening panel. "School feeding and nutrition programmes provide meals that can reduce hunger and prevent obesity, but they also improve school enrolment and attendance and performance, while also contributing to gender equality".
The next session focused on the "Virtual Study Visit: Brazil", which was developed by the Centre of Excellence in partnership with the Brazilian government and allows participants to delve deep into the National School Feeding Programme. Marcelo Pontes, president of the National Fund for Education Development, responsible for the National School Feeding Programme (PNAE), said that "school feeding is one of the essential tools for combating hunger and malnutrition, especially in countries with economic and social inequalities."
He also stressed the importance of the food and nutrition education component and detailed the operation of the PNAE in Brazil and initiatives implemented in the context of the pandemic, including virtual training, preparation of booklets and manuals, adaptation of monitoring tools to the remote format, among others.
The next session featured presentations from countries who have recently engaged in digital south-south cooperation activities with Brazil. In her presentation, Soraya Kalongela, national director of primary and pre-school education of Angola, highlighted that the programme benefits around 500,000 primary school children and that the government is working to expand the national school feeding and health policy. Key areas of development also include technical capacity, implementation system, monitoring and evaluation, and a link with smallholder farming.
Masahiro Matsumoto, WFP Lesotho's Deputy Country Director, shared some of the key aspects of the Brazilian experience that have been inspiring changes at the country's school feeding journey. As a result of the virtual visit, held in 2021, home-grown school feeding is now happening in 458 schools, and the government is offering training to national management agents and smallholder farmers. The country also managed to introduce school gardens with the support from parents in some localities and is reviewing its national policies to strengthen legal frameworks involving several ministries.
WFP-FAO project to improve school feeding through sustainable food value chain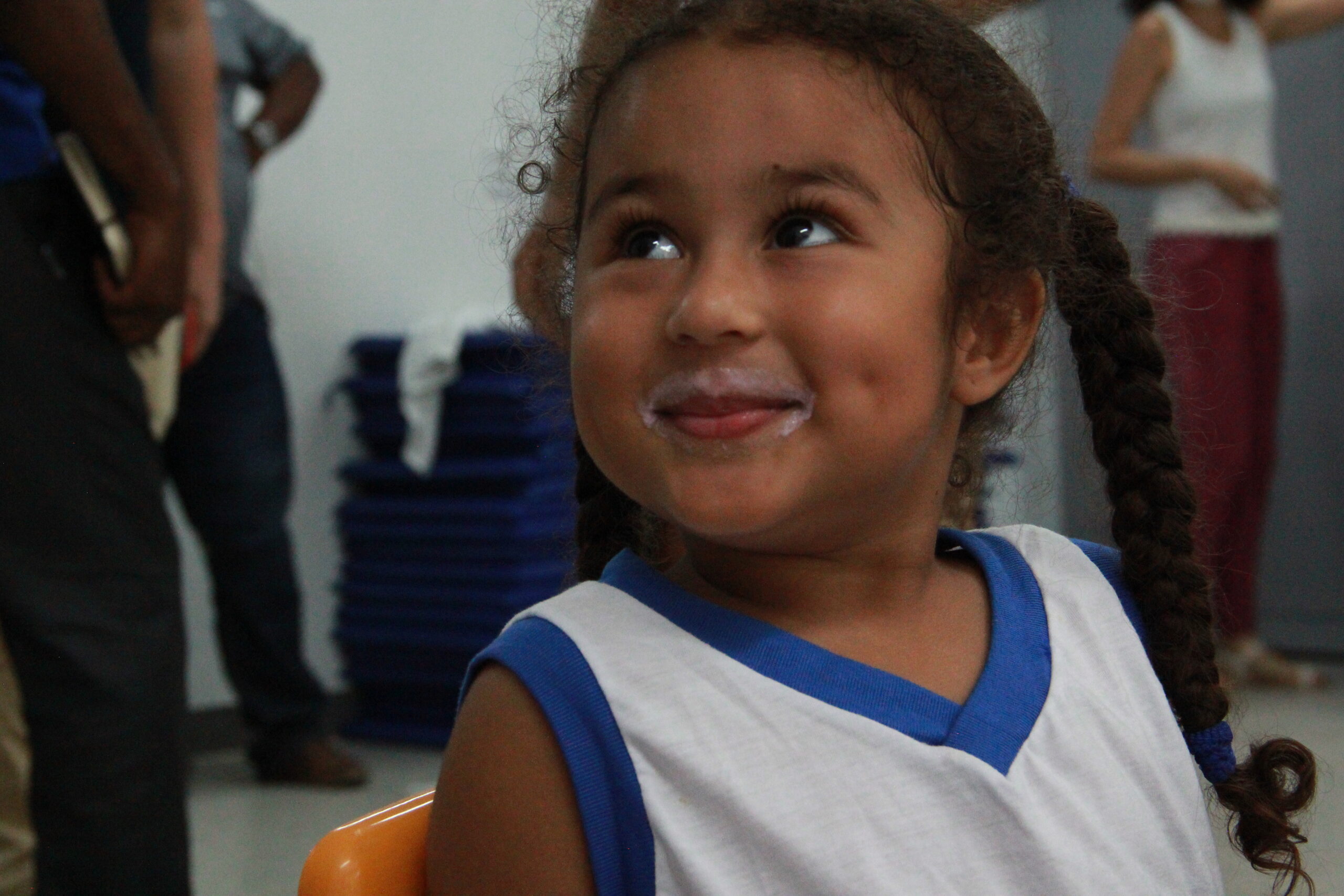 The FAO Food and Nutrition Division and the WFP Centre of Excellence in Brazil have joined forces in a fully remote initiative that aims to explore and document the experiences of countries in Asia, Africa and Latin America that have been implementing home-grown school feeding programs; compile and showcase the tools and materials FAO and WFP have produced and made available to support countries in linking smallholder farming to school meals; and provide technical assistance through thematic workshops.
Based on consultations with colleagues at FAO, the WFP Regional Bureaux and the School-Based Programmes Unit, the project has sampled fifteen countries covering Asia, Africa, and Latin America to identify good practices in linking public procurement from smallholder farmers with school meals programmes, both where the programmes are implemented by the government alone or in partnership with UN agencies.
"We want to understand what the main models in place are currently, what gaps we could help fill and what have been some of key learnings that countries from the Global South could share with us and with each other", said Camila Alencar, from the WFP Centre of Excellence Brazil. In addition to research activities, two events to be held before the end of 2022 will provide a space for countries to discuss among peers and with specialists, as to help validate these trends and priorities that we have noticed. The project will also produce a package of capacity strengthening instructional materials, including videos, policy briefs, legislation samples and success stories.
The closing session featured speeches from Dageng Liu, Head of the WFP South-South Triangular Cooperation Unit, Anping Ye, FAO Director of the South-South and Triangular Cooperation Division, and Cecília Malaguti do Prado, responsible for Trilateral South-South Cooperation with International Organizations at the Brazilian Cooperation Agency.
Learn more about the "Virtual Study Visit: Brazil" and request a virtual visit here.