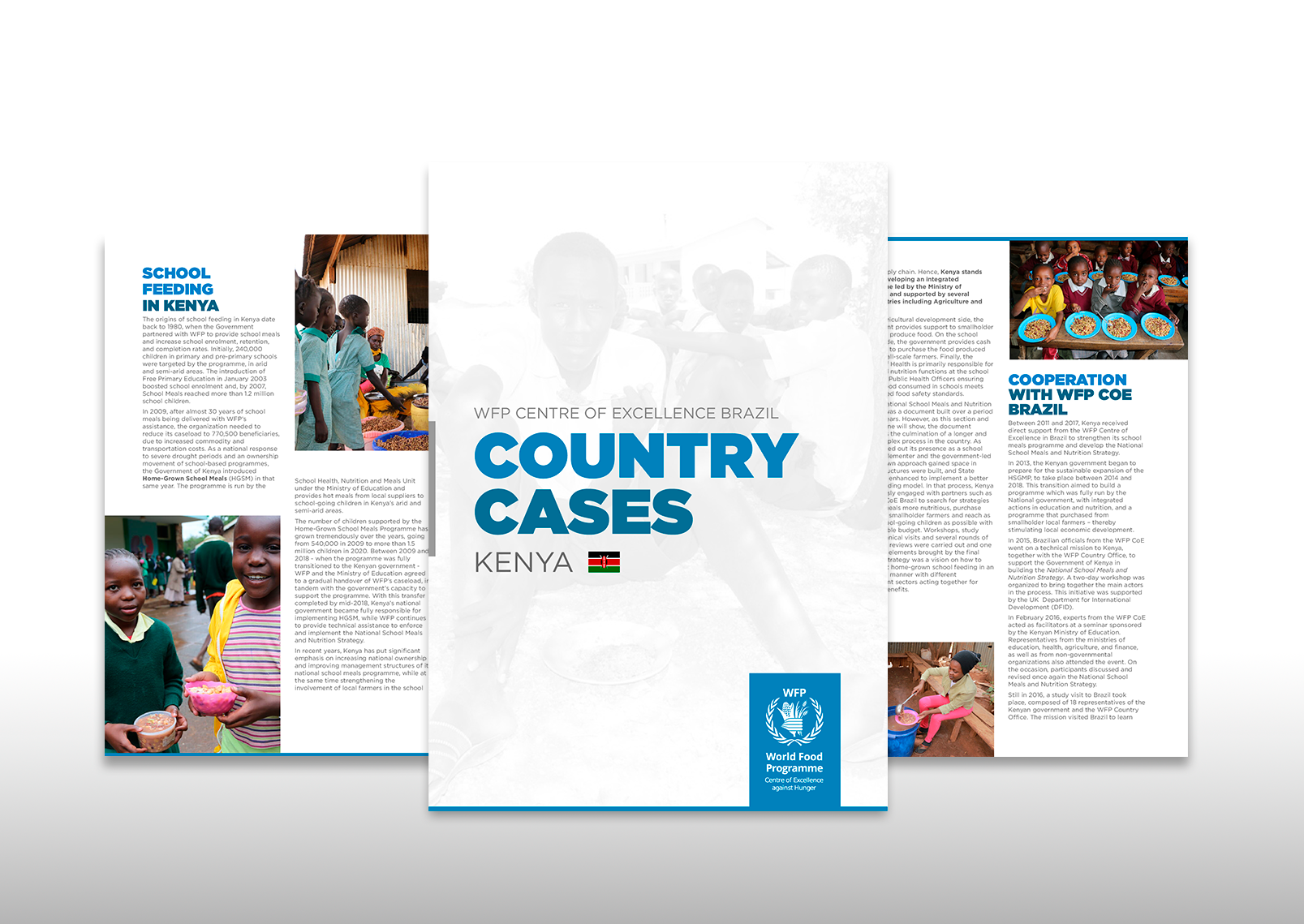 The WFP Centre of Excellence against Hunger Brazil has just launched a new publication that is part of the Country Cases series. The document, produced in partnership with WFP Kenya and the Government of Kenya, details the country's journey in developing its national school feeding programme and the role of the WFP Centre of Excellence in this process. Home-grown school meals represent the leading school-based programme in Kenya since 1980. Initially, 240,000 children in primary and pre-primary schools were covered by the programme, in arid and semi-arid areas. The introduction of Free Primary Education in January 2003 boosted school enrolment and, by 2007, School Meals reached more than 1.2 million school children. The programme has, therefore, become a reference and has inspired other developing countries, such as Namibia and Zambia.
Between 2011 and 2017, Kenya received direct support from the WFP Centre of Excellence against Hunger Brazil to strengthen its school feeding programme and develop the National School Meals and Nutrition Strategy. This was implemented through a partnership between the WFP Centre of Excellence, the Brazilian Cooperation Agency (ABC), and the National Fund for Education Development (FNDE). Before that, exchanges occurred directly between the WFP Country Office in Kenya and agents of the Government of Brazil. In that sense, South-South and Triangular cooperation was a key tool to promote school feeding development and institutionalization in the country.
Click here to download the English version.