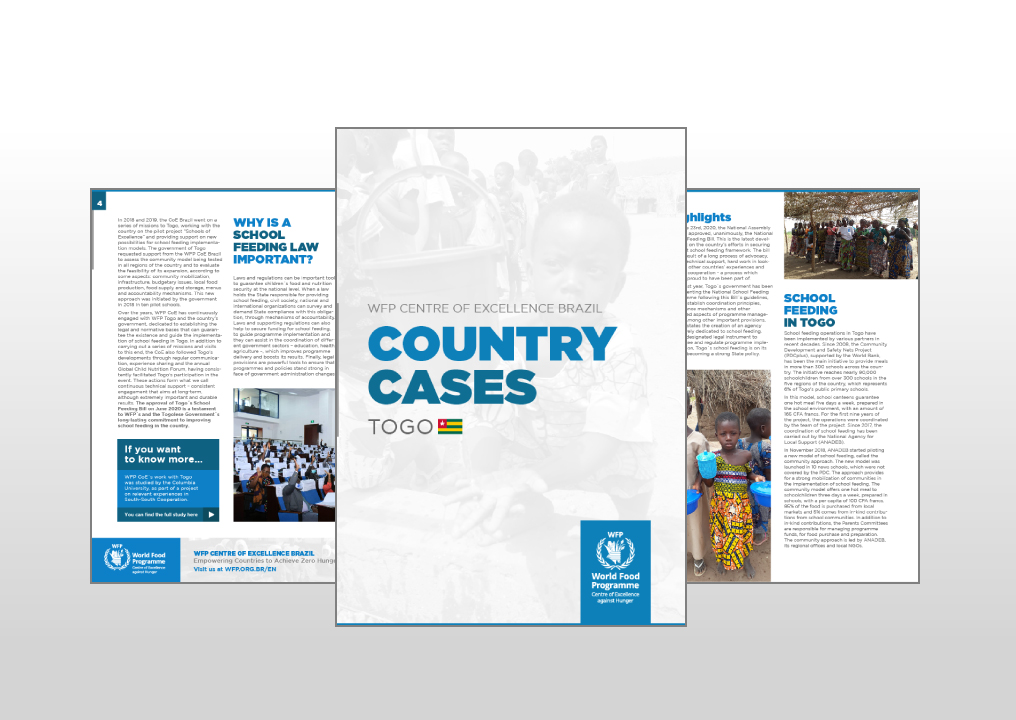 Last week, we announced that Togo's National Assembly had just approved the country's School Feeding Bill. This is an important milestone for Togo's process of securing a robust framework for its National School Feeding Programme. The Bill is the result of a long process, which WFP is proud to have been part of.
Togo's collaboration with WFP CoE began in 2014, when a delegation from the country came to Brazil on a Study Visit, to learn about the Brazilian experience in home-grown school feeding. Since then, WFP CoE has continuously engaged with WFP Togo and the country's government, dedicated to establishing the legal and normative bases that can guarantee the existence and guide the implementation of school feeding in Togo. Over the years, WFP CoE supported the development of the country's National School Feeding Policy and the School Feeding Bill, while maintaining consistent engagement with and support to Togo's government and WFP Country Office.
The approval of Togo's School Feeding Bill on June 2020 is a testament to WFP's and the Togolese Government's long-lasting commitment to improving school feeding in the country. This is why WFP CoE Brazil created the publication below, the first of the "Country Cases Series". Each document from this collection will feature an important milestone achieved by a country the CoE Brazil cooperates with. We hope you enjoy this new set of documents, which will be available in the "Virtual Exchanges" section of our website.
Click here to download the publication