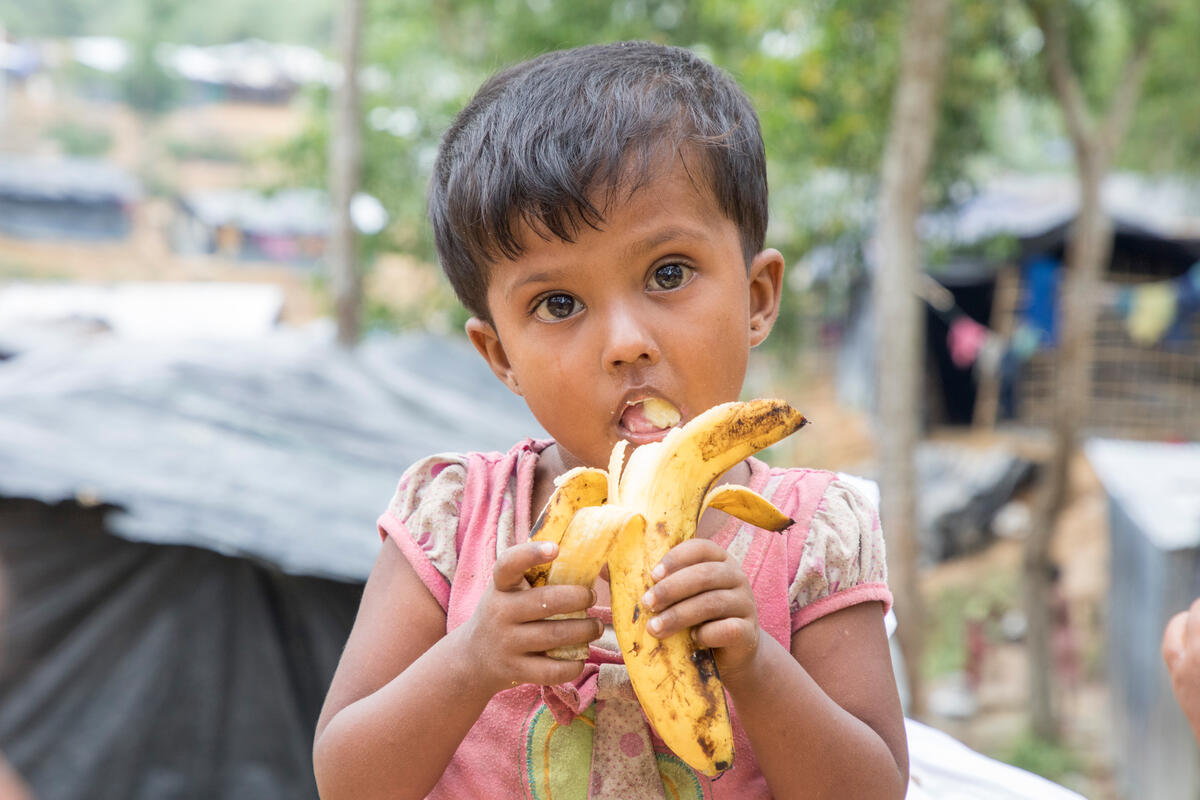 The WFP Centre of Excellence against Hunger Brazil, in partnership with FAO, the World Health Organization (PAHO/WHO) and the National Cancer Institute (INCA), supports the Ministry of Health of Brazil – through the General Coordination of Food and Nutrition of the Health Promotion Department – ​​at the launch of the Innovation Laboratory, which will encourage the production, supply and consumption of fruits and vegetables.
The Innovation Laboratory was developed by PAHO/WHO and aims to identify, select and disseminate innovative experiences, developed in Brazil, that value and strengthen healthy and sustainable food systems. Thus, the initiative aims to increase the availability and consumption of fruits and vegetables as strategies for promoting adequate and healthy eating.
The initiative is part of the actions of the International Year of Fruits and Vegetables, creating an opportunity to highlight the role of these foods in human nutrition, food security and health, as well as to achieve the Sustainable Development Goals (SDGs). Interested parties can register their experiences and best practices on this page. Registration is open until the 31st of August.
Disseminating good nutrition practices
By identifying, systematizing and disseminating these initiatives, the laboratory becomes a reference for the exchange of knowledge and experiences between managers, workers and other actors in Brazil on the fruits and vegetables theme, in addition to disseminating the successful Brazilian experiences to other countries. Supporting actions and policies to encourage the production of regional fruits and vegetables in urban, semi-urban or rural areas near cities improves the price and quality of these foods, encouraging greater consumption by the local population.
This has direct impacts on the eating habits of the child population and, consequently, on the reduction of childhood overweight and obesity rates, if combined with the practice of physical activities. The Nurture the Future project, led by the WFP Centre of Excellence, in partnership with the Ministry of Health and the Brazilian Cooperation Agency, supports the initiatives within the International Year of Fruits and Vegetables and encourages the consumption of those foods for an adequate and healthy diet. Learn more about the project here.