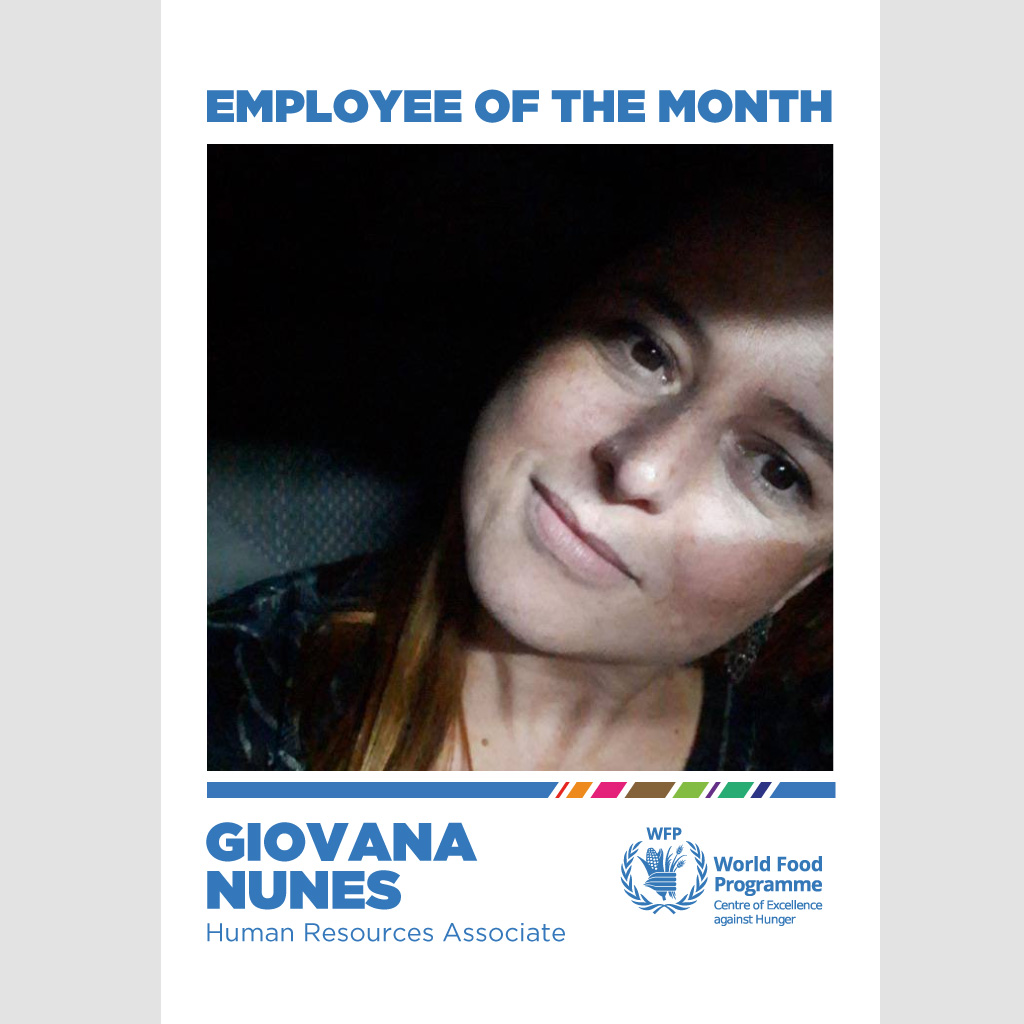 The innovative South-South cooperation work of the WFP Centre of Excellence against Hunger depends to a great extent on the quality of our team. The success of our technical assistance activities and technical missions is directly related to the knowledge and competence of each of our employees. To ensure the excellence of our team, we count on our Human Resources Associate, Giovana Nunes.
"We have managed to put together the best team possible, with people who are well prepared, who can develop solutions to every challenge, and this is why the WFP Centre of Excellence has achieved its success. I am very proud to have contributed to this and to working with such a good team, with whom I am always learning something new, a new way of seeing things and solving problems," says Giovana.
Of her 43 years of life, Giovana spent 12 years working for the United Nations. She has been at the WFP Centre of Excellence since the end of 2012. She was one of the first employees hired for the office opened a year earlier, in November 2011. "I started working as an administrative assistant and HR focal point. The idea was to dedicate 80 percent of my time to administrative work and 20 percent to human resources. But the Centre was so successful that in a year I was almost exclusively dedicated to HR, because the demand for new professionals kept growing," she says.
Giovana lost her father early, at the age of 15, and soon began to work. At age 18, she entered a public university in Brasilia to study design. "Although I came from a family of artists, I was very frustrated in the design course. The technical part I could master, but when I needed to be creative my performance did not meet my own expectations. I started to get depressed and my mother took me on a boat trip."
That trip changed Giovana's career path. She abandoned the design course in the middle and moved from Brasília to São Paulo to study hotel management. Her dream was to travel the world aboard a ship. Throughout the course, other professional opportunities popped-up, and Giovana worked for six years in airlines. "I resigned from a job that I loved and went back to Brasilia because my family was requesting my presence. It was a difficult decision, but my family is very close."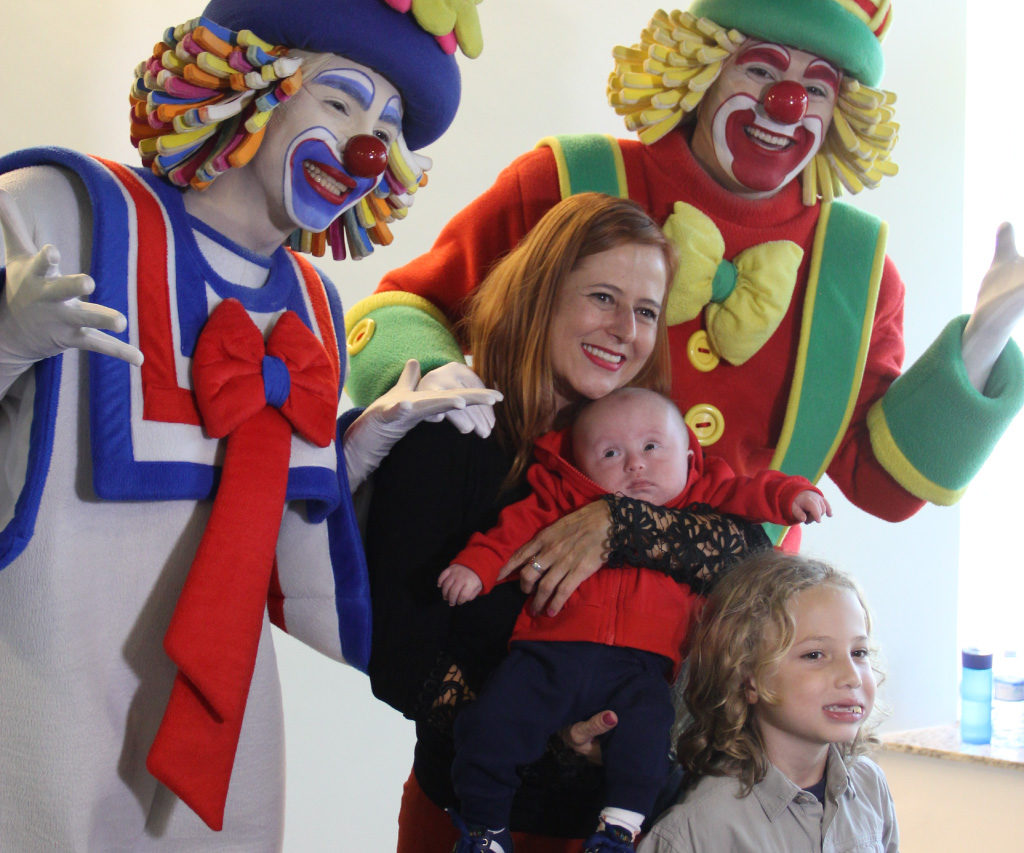 Lucky for us! On her return to Brasilia, Giovana began working in hotels, but was dissatisfied. She saw the announcement of a vacancy for a UN agency and decided to learn about it. "The only thing I knew was that the UN helped people, so I decided to research a little and when I started to understand what the UN was, I became interested."
She began working at the United Nations Development Program (UNDP) in 2005 in the area of ​​travel. Her previous experience in airlines and hotels was the key for her selection for the position. After four years of hard work, she decided to leave UNDP to start her own company. When she became pregnant with Francisco, her first child, she decided to sell the business. Even though it was a quick one, the experience as an entrepreneur has helped her develop the ability to manage people. In the company, she had 11 employees.
When Francisco was 3 months old, Giovana returned to the UN system and shortly thereafter began working at the WFP Centre of Excellence. "When I saw that the World Food Programme had opened a new office in Brazil, I thought it would be an excellent opportunity to help build an agency from the beginning," she says. "The Centre has grown a lot and my work has been very demanding. I like the HR area because dealing with people and difficult situations feels natural to me. I find it easy to separate my personal relationship with my colleagues from my HR professional duties, and that is essential if the rules of the institution are to be applied properly."
In 2017, Giovana had her second child, Rafael, who arrived bringing many new challenges. Rafael has Down syndrome. "Since the birth of Rafa, reconciling work with the care he requires has been a challenge. I still have to learn how his world works, I need to inform myself, to learn, and it takes time."
Despite the enormous challenge, Giovana is very proud of her work at the United Nations. "The World Food Programme is the world's largest humanitarian agency and is able to arrive quickly in the hardest-to-reach places to help in the most difficult emergencies. I believe that the WFP does this work like no other institution, and we are witnessing this now in Mozambique, Malawi and Zimbabwe after the cyclone Idai."