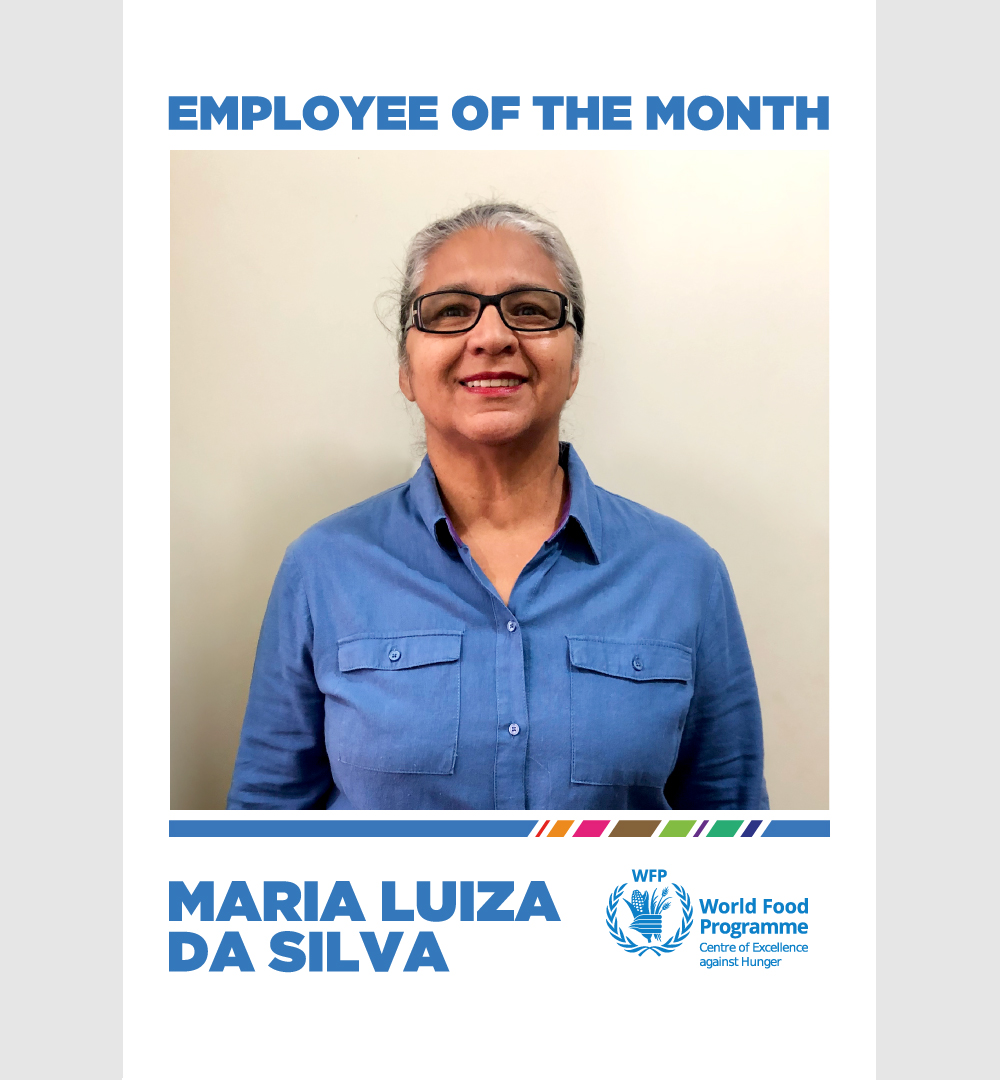 Maria Luiza da Silva has been interested in understanding hunger ever since she was young. She was born in João Pessoa (Paraíba) and her family travelled through the Brazilian north-eastern countryside in search of work, especially in cotton plantations. Her restlessness led her to the work of Josué de Castro, a great scholar on the subject. Then, after reading his books, she decided to study History at college. "I wanted to understand the world, to answer profound questions, including how the development of humanity and knowledge took place; and how, in the face of so much wealth and food production, there is still hunger in the world", says Maria Luiza.
During her undergraduate studies, the theme of hunger was always present in her academic work. She also began to connect with intellectuals who would later become part of the now extinct National Council for Food and Nutritional Security (Consea). She later specialised in Health and Public Management and has worked in various administrative bodies in the Federal District, including in projects in the food supply sector. During that time, she learned more about the reality of family farmers in the region and started to work in the first food and nutrition security programme in the district government, the Action against Hunger and Unemployment subprogram, coordinated by the Secretariat of Agriculture.
She also worked at the National School Feeding Programme (PNAE), at the Coordination of Family Agriculture for School Feeding. The team had the role of implementing the new modality of acquisition of foodstuffs directly from smallholder farmers and rural entrepreneurs throughout the country. This project was the result of a new legal framework created by the Brazilian Government, known as Law 11,947, of June 16, 2009. "We wanted a food security policy that would include family farming production and that these producers would have access to great public policies. And this programme is now recognised across the globe, we have exported this model to several countries", highlights Maria Luiza.
The work at the WFP Centre of Excellence
Maria Luiza's arrival at the WFP Centre of Excellence was due to a consultancy vacancy within the Beyond Cotton Project, which aims to support smallholder cotton farmers and public institutions in African countries in linking cotton by-products and intercropped crops – such as corn, sorghum and beans – to safe markets, including school feeding programmes. "I read about the project and remembered my childhood. It is a wonderful project for those who work with food and nutritional security, with a presence in several countries, identifying good practices that enable smallholder farmers to have access to public policies, generating income and ensuring their food and nutritional security", she says.
For this first stage of the project, she conducted research in four municipalities in the north of Minas Gerais to identify good practices food production combined with cotton and how these are sold to the National School Feeding Programme (PNAE) and the Food Acquisition Programme (PAA). "These are structural policies, which guarantee food security for these populations, they guarantee growth", details Maria Luiza. "These farmers are improving, looking for new opportunities, and are already processing their production, thereby increasing income." The survey is being prepared for publication and will be available in our library shortly.
Now, Maria Luiza is working on a second phase of the project, which aims to identify good practices in ten municipalities in the states of Pernambuco and Piauí, an area where there are examples of organic cotton production combined with intercropped crops.