30 years of humanitarian work
Peter Rodrigues is the deputy director of the WFP Brazil Centre of Excellence and our most experienced staff in humanitarian assistance. He has been in war zones, he has responded to natural disasters, and he has seen his share of suffering and pain, but also of hope and strength to start over. In the month we celebrated World Humanitarian Day to honour every woman and man who dedicate their lives to help others, he is our Employee of the Month.
Humanitarian work runs in his veins. His father worked for a big international humanitarian institution and, being young, following his father's steps was the last thing he wanted to do. Fate had different plans, though.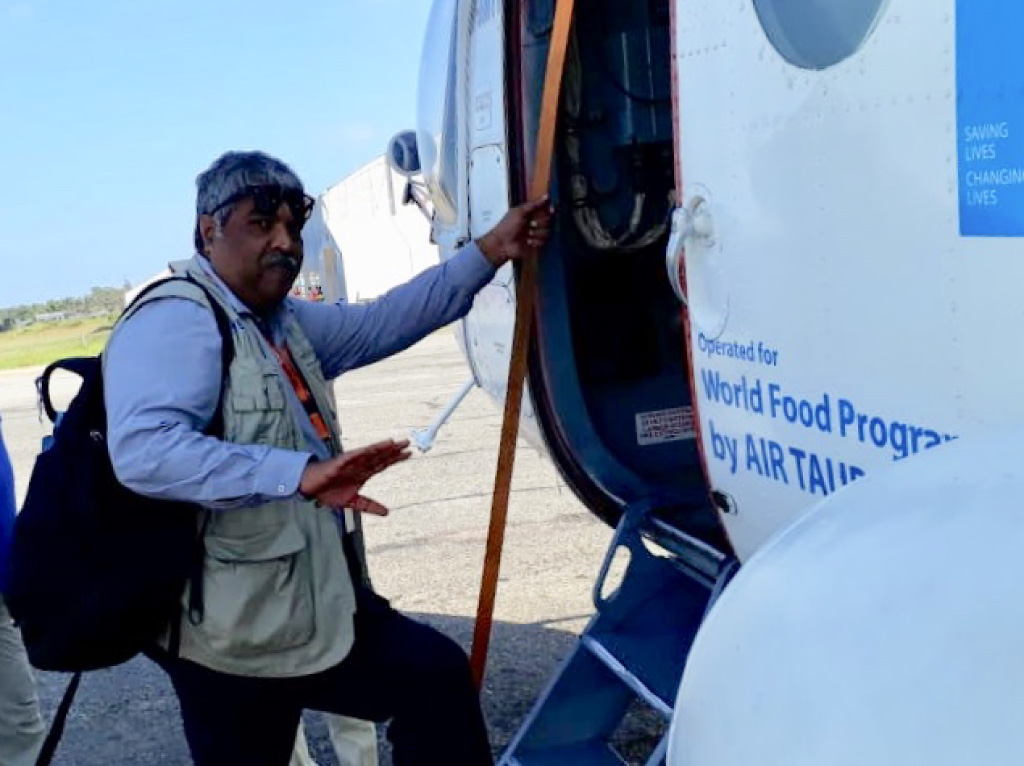 After graduating in Economics in Jaipur, India, his hometown, he worked selling ads for the yellow pages. "After one year I decided I had to do something different with my life. I saw an ad on a newspaper and applied for a job at HelpAge India", says Peter. He was selected for the position and worked with resource mobilization and project evaluation at the NGO for five years.
Peter went visiting his parents in Mozambique and, since he had free time, an international organization hired him for a couple of weeks to reorganize their admin system. "It was the first time I had to work with computers, I used a small laptop with different diskettes", he says laughing. After that short experience, the institution offered him a job in Beira to be the deputy head of their operations in the region.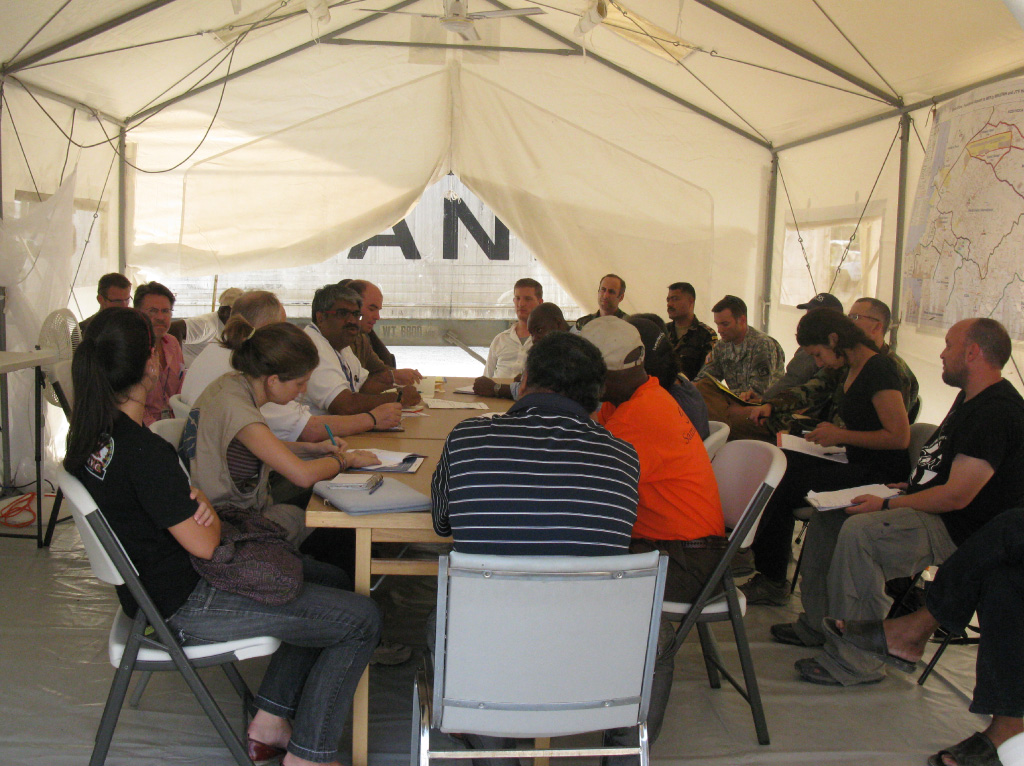 Peter worked in Mozambique from 1993 to 1995. In the meantime, he married Susheela, also from India. After Mozambique, he moved to Angola. The country was facing a cruel civil war, and the organization he worked for had a big food distribution operation in place. During his four years working for them in Angola, he had the chance to get to know the World Food Programme's work – and WFP also had a chance to see Peter in action. In 1999, he joined WFP as head of the sub-office in Kuito Bié.
It was a difficult decision for him. Kuito was a war zone, therefore it was a non-family duty station, which meant Susheela would have to go back to India. His father played a role in his decision. He advised Peter that a chance to work with the United Nations should not be wasted and that sometimes sacrifices should be made. He said yes.
Peter arrived in Kuito at 7pm, and the local governor was waiting for him for a meeting. After the meeting, he was hungry and asked the driver if they could eat somewhere. The driver explained that, if he wanted to have dinner, he should order it in the morning. "Luckily I had bread and a can of fish. I sat alone on the floor in my new office and had the first of many candle-lit dinners in Kuito."
He lived in the office for two days, sleeping on the floor, until MSF lent him a house that was empty because all their staff had been evacuated. There was no running water or electricity. The city had a curfew at 6pm, when the generator was turned off. There were bombings around the town about three times a week. "It changed my outlook to life. One day the guard told me that a bomb had hit our warehouse, so we went there to check. The warehouse was intact, but the next-door house was hit. I entered the house and saw two small children sleeping, no idea what had happened, and in the other room both their parents were dead. That changed me."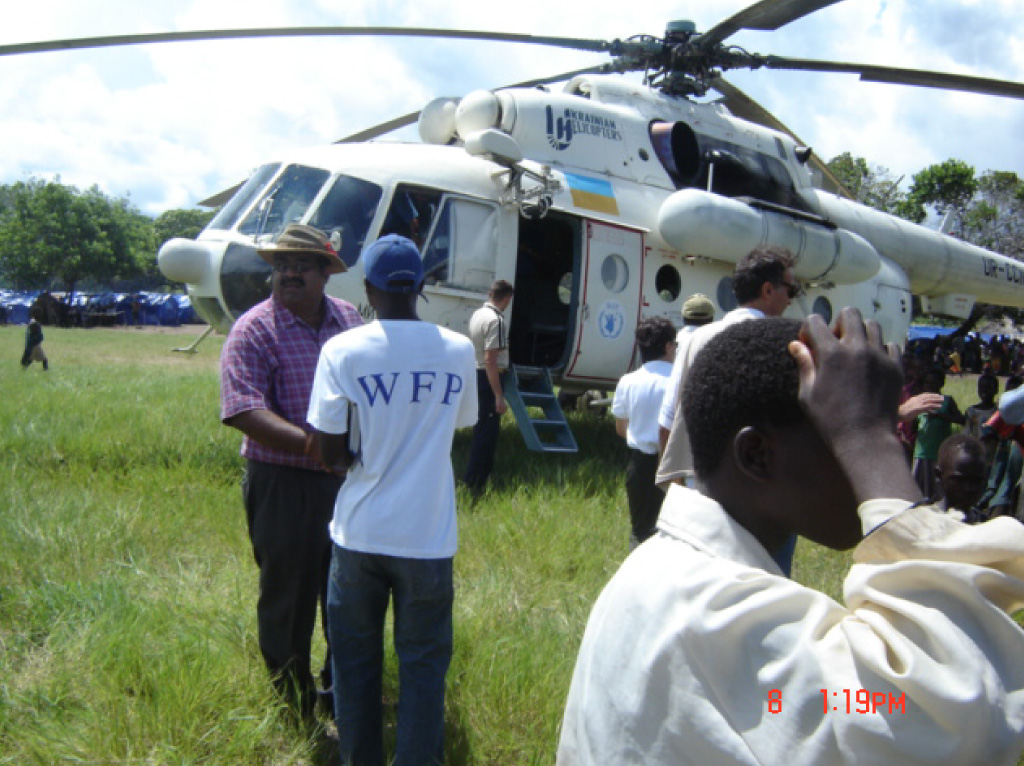 When the situation worsened, WFP was evacuating its staff from Kuito. Close to his departure date, Peter was called by the deputy governor. "He told me that if I left, 200,000 people would starve to death and asked if I could change my decision. I stayed, because those 200,000 lives were as important as mine."
20 years have passed since Peter joined WFP. He has worked in many emergencies since his experience in Angola: Myanmar after the cyclone, Haiti after the earthquake, Gaza, Somalia, and most recently in Mozambique after the cyclones. He also had the chance to contribute to development programmes in Zambia. In Indonesia he supported the process of handing over the WFP programme to the government. In Rome, WFP headquarters, he worked as senior programme advisor to the deputy executive director/COO and as head of the WFP School Feeding Unit.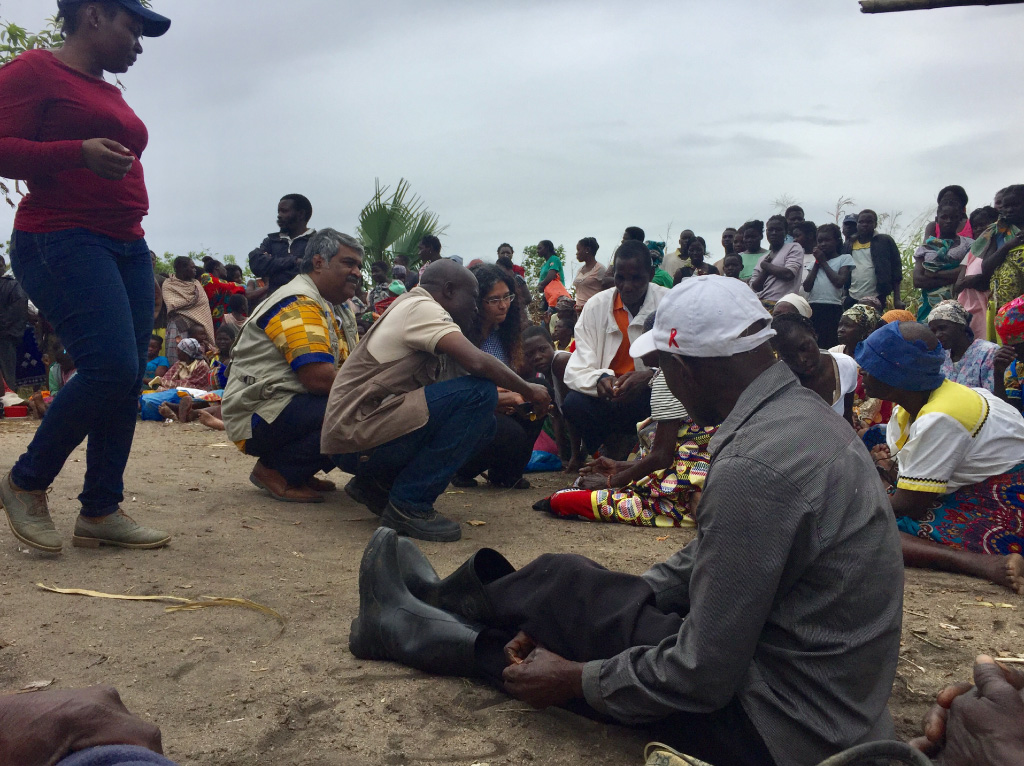 According to him, the greatest challenge of his career path was accommodating it to his family's needs. "When my daughter was around three years old I explained to her that she could not go with me to my duty station because it was not safe for her, so she asked me if it was not safe for her, how was it safe for me? Whenever I went home to visit, she would sit and do nothing for a couple of days every time I left home to go back to my duty station." Communication was also an issue back in the 90's. "We had a satellite phone for emergencies only, because it was too expensive."
Was it worth it? "I chose this life because I really believe the cause, I know we are saving lives." According to Peter, WFP always operates based on assessed needs and this is why our work is so effective. He also says that WFP has programmatic tools to start working on the field only 48 hours after any emergency, but also to work on long-term development. "We support the governments and we promote South-South cooperation to improve food security and nutrition. We are able to get things done and we leave capacity behind to ensure there will be continuity, to ensure we are really changing lives."