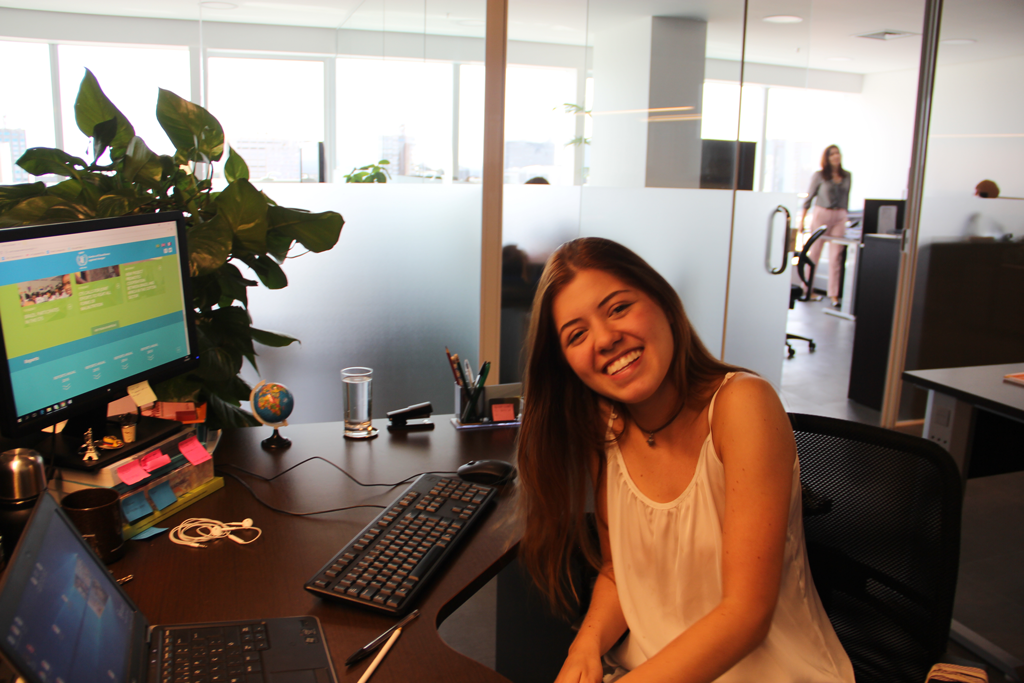 Once again, the WFP Centre of Excellence received a high school student for a one-week internship. Julia Santos Moreira, 18, is finishing her final year of school and preparing for the selection process for Brazilian universities. She wants to study international relations.
During the week of internship at the Centre of Excellence, Julia was able to know the work of all units: Programme, Communication, Nutrition and Administration and Finance. "Here I learned many things that I would only learn when in college, like the concept of advocacy, for example," Julia said.
With the Programme area, Julia learned about the methodology of the Centre's work, saw the results obtained in some countries and understood how the study visits work. "This week I discovered that Brazil has good policies, which in a short time took the country out of the hunger map. We only hear criticism of Brazil, many people do not know these achievements," she said.
The experience reinforced in Julia the desire to study International Relations: "it was interesting to see how mutual cooperation among countries helps the whole world to develop." But it also opened up other possibilities. "I did not know anything about the communication work until this internship, and I found it very interesting. I needed to choose a second course option for the college entrance exam, and I think I just found it."