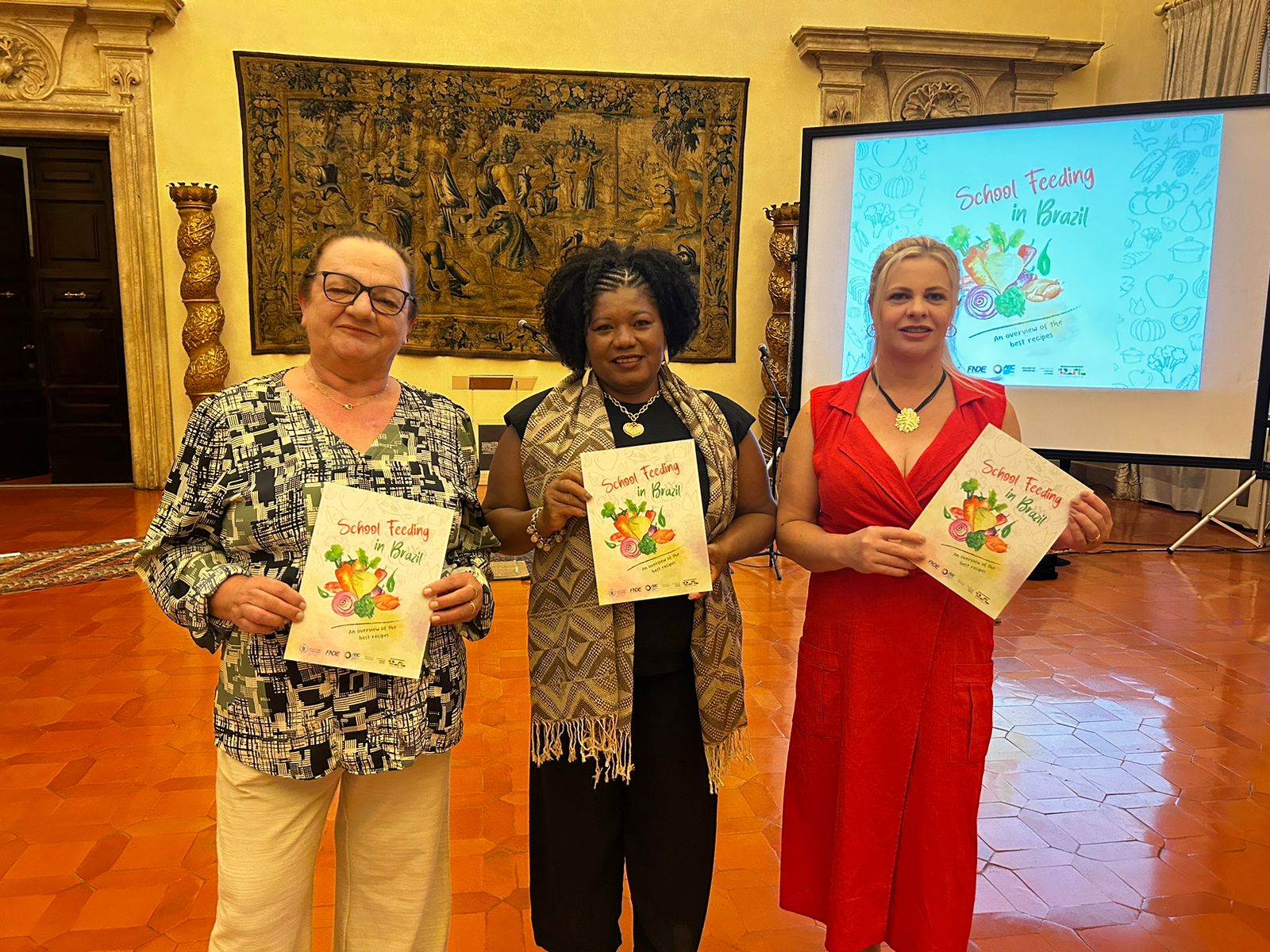 The National Fund for Education Development (FNDE), in partnership with the World Food Programme (WFP) Centre of Excellence against Hunger in Brazil, and with the Brazilian Cooperation Agency (ABC), launched, on October 22, the book "School Feeding in Brazil: an overview of the best recipes", which brings together the best recipes from the latest editions of the reality show "Merendeiras do Brasil".
The book, which also features testimonies from cooks and nutritionists involved in the competitions, presents an overview of school feeding in the country and portrays how Brazil has inspired other nations, was launched at an event at the Brazilian Embassy in Rome, Italy. On the occasion, the three winners of the last reality show received a tribute. Elisa Cristina Szekut da Silva, from Capitão Leônidas Marques, in Paraná; Maria de Lourdes dos Santos Nascimento, from Lucena, Paraíba; and Rosani Justi dos Santos, from Itati, Rio Grande do Sul, were the top three in the last edition.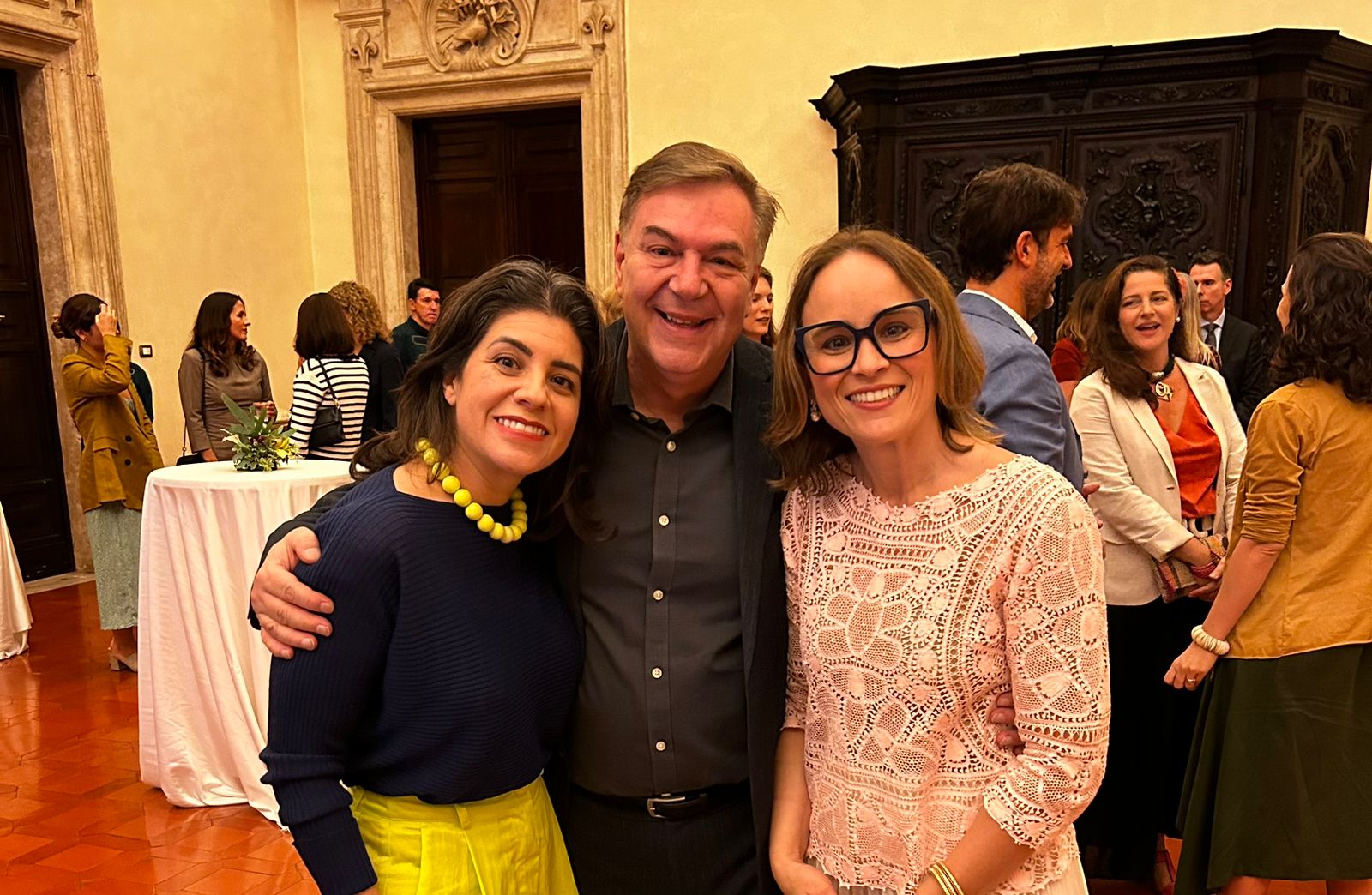 "The publication, also released in English, is an important tool for valuing the Brazilian school feeding programme and allows more countries to learn about initiatives to value Brazilian recipes served in schools and the professionals involved in this work, both nutritionists and cooks," said Daniel Balaban, Director of the WFP Center of Excellence Against Hunger in Brazil.
For the president of the FNDE, Fernanda Pacobahyba, the work is an action of appreciation and praise of the important work developed by these professionals. "These are women who represent various regions of the country, with their accents, cultures, spices, struggles and stories. Workers who don't just bring food to the students' plates, but dreams, affection, soul, grit and courage, because there is no other way to change than through education. This work was prepared with great care to record and present the history of an important action of valuing the professionals who make a difference daily in the preparation of dishes and in the care of Brazilian students: the lunch contests and the reality shows", he highlighted.
With information from FNDE.