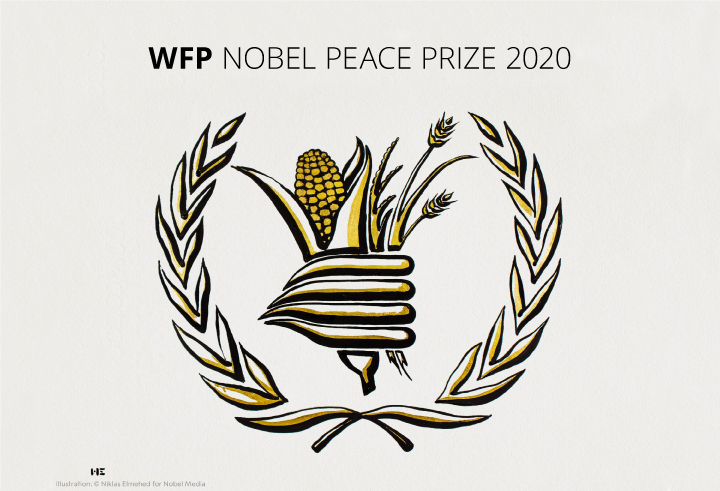 The WFP Centre of Excellence against Hunger Brazil was delighted to hear of the news that the Nobel Peace Prize was awarded to the WFP this Friday, October 9th. The award is an acknowledgment of the tireless work of our employees, who are on the front line every day, taking food to more than 100 million people around the world.
"The award is also a recognition of the importance of multilateralism and international cooperation to solve complex problems such as hunger. Without coordinated work between the countries, there will be no sustainable solution to these issues", said Daniel Balaban, Director of the WFP Centre of Excellence against Hunger Brazil.
The WFP's emergency response reaches more than 80 countries and many of the people supported by the organization are fleeing conflict areas. Ensuring that food reaches those in need also helps to create an environment of peace and stability. "There is a proven correlation between hunger and conflict. Places where there is hunger are susceptible to conflicts and wars. Once the hunger problem has been solved, we are closer to achieving peace", reinforces Daniel Balaban.
WFP Executive Director David Beasley thanked the award committee and recalled that everyone has the right to live in a peaceful world without hunger. "May this recognition serve as an inspiration for all of us to work even harder to continue to save lives and change lives, to achieve our goal of eradicating hunger in the world," said Beasley.
The UN Secretary-General, António Guterres, also congratulated the WFP for the award, noting that the organization is the first to arrive in emergency situations. "In a world with so many resources, it is unthinkable that hundreds of millions of people are still going hungry every day. And millions more are now at risk of starvation as a result of Covid-19", said Guterres.